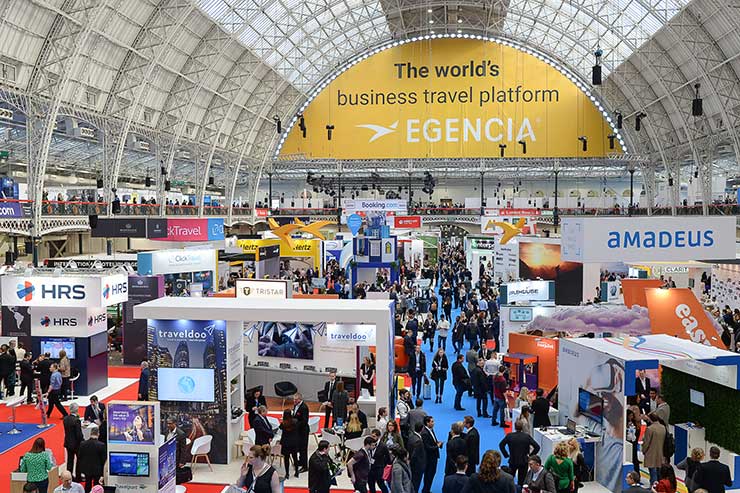 The Business Travel Show floor 2018
Panellists agreed this would be a likely consequence of a so-called "hard Brexit" during a session at the Business Travel Show in London.

There were mixed views over what a no-deal could mean for business travel, but one travel buyer said it could cause "demand to plummet" in the UK.

Others were less worried. Florian Storp, from German travel association DRV, said: "I don't see a decrease in the number of transactions between the UK and EU. Don't panic – follow the news and make reasonable decisions."

The audience was also divided on the impact of Brexit – an electronic vote found nearly half (49%) thought levels of travel would remain the same, while 37% said travel was likely to drop after Brexit. Only 14% said business travel would increase after March 29.

There was also disagreement over the likely outcome of forthcoming Brexit negotiations – 40% of delegates said the UK would not even leave the EU during 2019; 31% predicted the UK would leave without a deal; and 29% believed the country would leave with a deal.

Philip Stewart, founder of risk and security consultancy Tapis Intelligence, said: "The frustration is over how it has been handled, which has prevented businesses from preparing properly. There are so many 'we don't knows'.

"It's important to remain flexible in approach and make sure you are communicating very clearly with staff."

Travel buyers on the panel said they were giving advice to employees about issues such as passport validity, while one Germany-based buyer said his company had been advising travellers to avoid using Heathrow as a hub "as far as possible" for post-Brexit trips.

Tim Coombs, managing director of consultancy Aviation Economics, said: "I'm surprised how relaxed airports have been about Brexit. I'm intensely worried about the impact of Brexit in terms of the economy – if GDP is falling, then travel falls. For an airport like Gatwick, that's a major worry.

"There's a cautious approach from British businesses – they are putting a tin hat on and not spending as much money as they would have done."