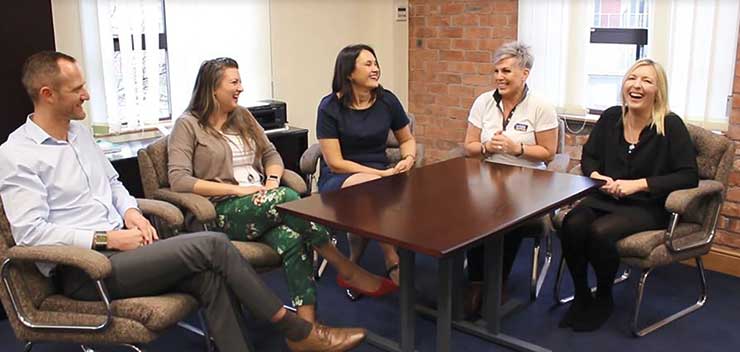 Ben-Lovett-–-Midcounties-Co-operative,-Tracey-Bartlam-–-Attraction-World,-Rad-Sofronijevic-–-Midcoun
Midcounties Co-operative Travel has partnered with Holiday Extras, Flexible Autos and Attraction World for the Stronger Together initiative, aiming to highlight how increasing sales of travel extras can "add value and protect agents' margins" as the trade braces for new consumer laws outlawing card payment charges from January 13.

Rad Sofronijevic, chief operating officer at Midcounties, told TTG the implementation of PSD2, which will prohibit businesses from charging customers for paying by debit and credit cards, was "even more reason" to focus on the benefits of ancillaries and foster greater collaboration.

"Having this partnership is a great way for agents to learn about new products and soften the impact [of PSD2]," said Sofronijevic. "It's also giving agents a chance to enhance their service and offer customers more."

As part of the drive, each supplier has shared educational vlogs containing advice and tips on selling ancillaries to Midcounties' consultants across the group's agent divisions via social media as well as online training programmes.

From January 7, suppliers will also visit Midcounties' agents in-store to push the message, while booking incentives and prizes will be offered.

"A lot of suppliers fight for space but it is so important that the trade looks to work together where we can to maximise margins and support each other," Sofronijevic added.

Lindsay Garvey-Jones, national partnerships manager for Holiday Extras, said working with Midcounties and suppliers on the campaign had "set a precedent within the industry" and would leave agents "better armed, boosting resilience and protecting the bottom line".

Chantal Tomlinson, sales director at Flexible Autos, added that selling extras and ancillaries was "absolutely key for agents to grow their revenues" and that she hoped the campaign would "maximise their sales during the peaks period and enhance the customers' overall experience".

Simon Garrido, head of sales at Attraction World, said: "The campaign serves to highlight the importance of selling ancillaries alongside the main holiday sale."