Travel Counsellors boosts corporate division with new appointments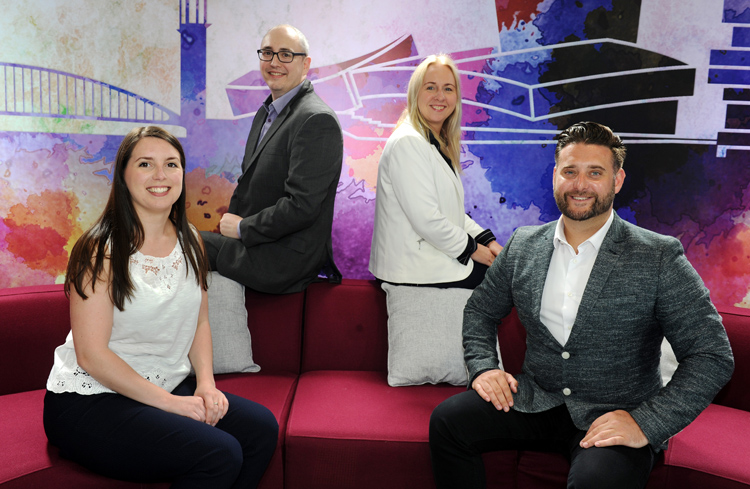 The quartet joins as the company confirmed a 14% increase in corporate sales in the first quarter compared to the same period last year. The new staff include Peter Browne (second left), who joins as corporate travel marketing manager after nearly two decades in senior roles at CTI.
He is pictured with business head office support team members Alison Warren (left), Julie Walne (second from right) and Nick Hughes (right).
The new appointments share more than 50 years of corporate travel experience between them. Travel Counsellors' global sales director Jim Eastwood said: "We're delighted to bolster our corporate travel team with these new appointments, again outlining our commitment to this area of the business.
"We are seeing more corporate travel specialists join the company to take advantage of the support, tools and technology that enable them to deliver a truly bespoke and personalised corporate travel experience, saving their clients' precious time and offering complete peace of mind at every stage."
Corporate Travel Counsellors boasts more than 260 agents who target the SME sector.