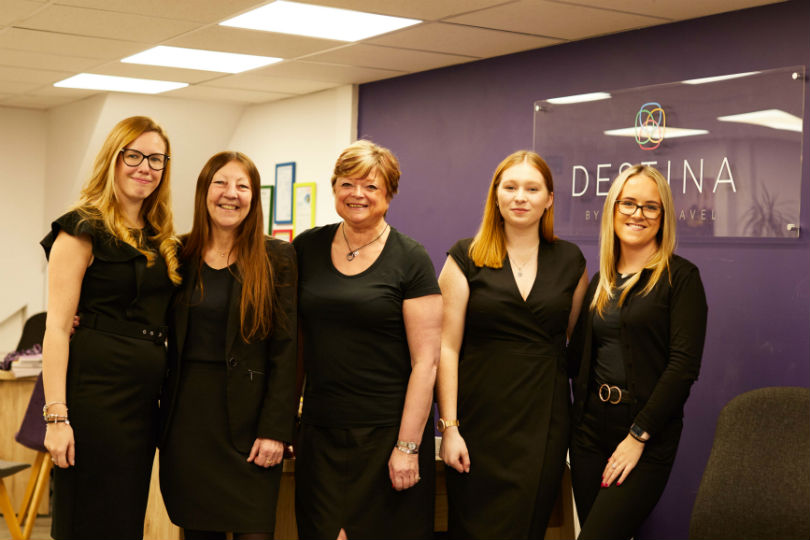 The team at Destina Travel
Destina, based in Hagley, near Stourbridge, includes a retail travel agency and also runs Mercian Travel, a tour operator specialising in bridge and bowling tours, which has been operating for 25 years.
Gary Lewis, chief executive of TTNG, said: "Destina Travel has been a valued member of Worldchoice for the past 10 years and we have worked particularly closely with them recently with their rebrand from Mercian Travel to Destina Travel, and in helping them with the recruitment of the store manager, Sam Tyers.
"When they decided that the business was no longer core to their own strategic aims, they concluded that we would be the best partner for the business going forward."
Destina is one of two agencies selected to be part of TTG Travel Heroes 2020 programme, which will see the agency receive advice across long-haul and short-haul travel, ocean and river cruise, and touring and adventure, as well as in-store training, support with hosting client events and fam trip invites.