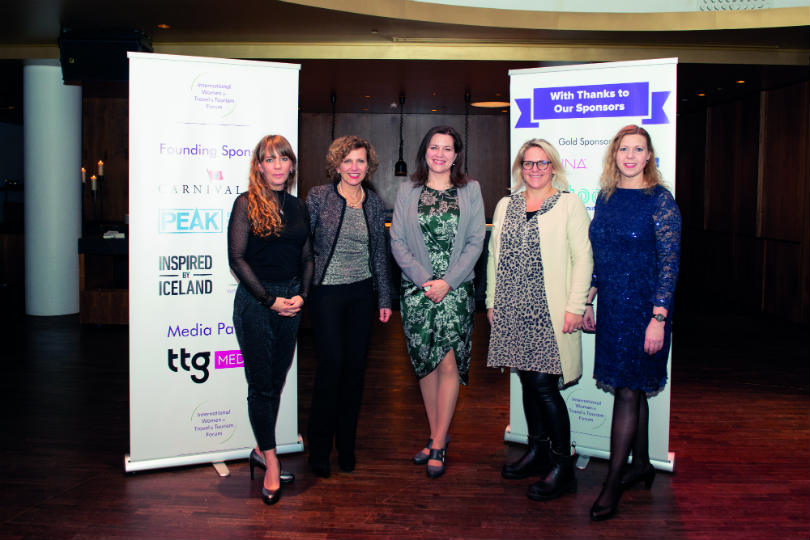 Eliza Reid, first lady of Iceland, pictured centre
A number of key milestones in Iceland's history have paved the way for the contented society of today, which Canada-native Eliza Reid said her and her husband Gudni Johannesson – the president of Iceland – were very proud of.
These include a general strike in 1975 which saw 90% of Iceland's women stop work to discuss inequality, and the election of Vigdis Finnbogadottir as president in 1980 – the world's first democratically elected female head of state.
For the last 11 years Iceland has topped the World Economic Forum's gender equality index, and is widely regarded as one of the most peaceful and happiest countries on earth.
Iceland also has one of the highest percentages of women in the workforce and is active in the United Nation's He for She movement.
Policies facilitating this include non-transferrable parental leave for both parents; heavily subsidised childcare; becoming the first country to legislate equal pay for equal work; gender quotas for the boards of publicly traded companies; and women who play in the national sports teams earning the same bonuses as their male counterparts.
"It's wonderful that you've chosen Iceland to have this dialogue," Reid told the forum.
"Travellers are seeking more sustainable, well-rounded experiences and many of them like to visit countries that are espousing values that they wish to support."