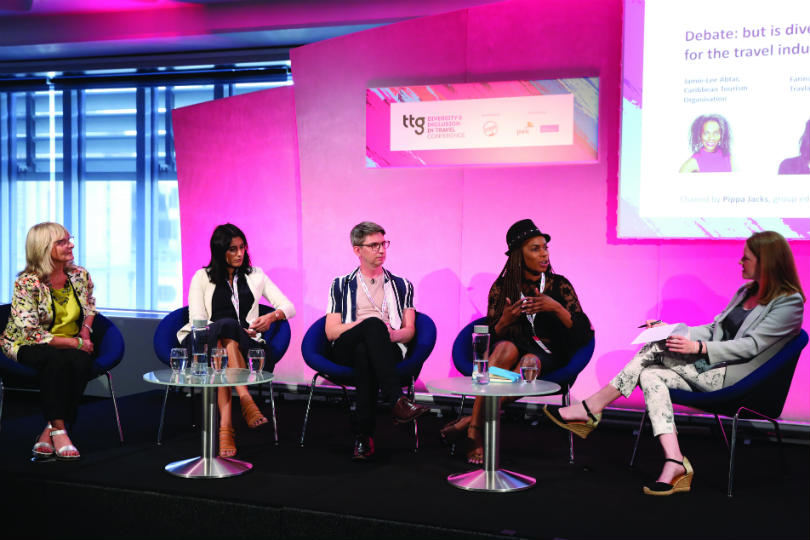 TTG's programme is the UK and Ireland's only LGBT+ travel trade initiative
The move follows the evolution of TTG LGBT – the UK and Ireland's only LGBT+ travel trade initiative – which was formed in 2015. TTG LGBT will still remain, but will be folded into TTG Media's wider diversity portfolio.

TTG Diversity & Inclusion in Travel is supported by seven partners representing different areas of the travel industry: Avis Budget Group; Celebrity Cruises; Eurostar; Funway Holidays and AMResorts; Hoseasons; Malta Tourism Authority; and The Travel Network Group.

Commenting on the launch of the programme, Daniel Pearce, CEO of TTG Media, said: "Earlier this year, TTG Media made a huge investment in the redesign of TTG, and established a new mission statement for the business – that we exist to promote a smarter, better, fairer travel industry.

"We have been challenging ourselves to meet these objectives at every level, and the launch of the TTG Diversity and Inclusion in Travel programme is the latest stage on our journey.

"We know travel still has a problem with regards to lack of diversity, as seen in the report produced by PwC and TTG in July. The travel industry is not representative of the customer base it serves in the UK and Ireland, and research has shown it can also be a barrier to attracting new talent into the sector.

"TTG Diversity & Inclusion in Travel will address this and so much more. We know it will be a long journey, but we're thrilled to have seven fantastic partners working with us to help us achieve this."