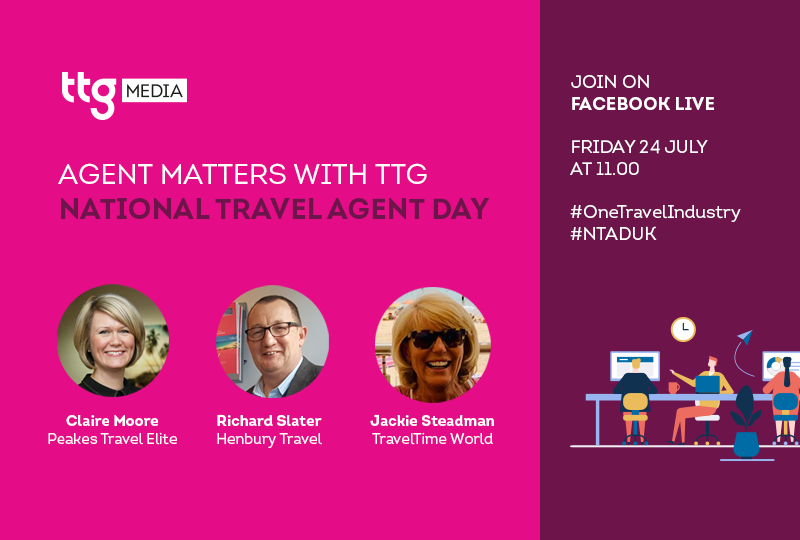 TTG will get behind the National Travel Agent Day push on Friday (24 July)
Three top agents will join the panel on Friday – Peakes Travel Elite managing director Claire Moore; Henbury Travel owner Richard Slater; and TravelTime World director Jackie Steadman.
The trio will be discussing their careers in the retail travel sector, and reflecting on just what it is that makes the service of an independent agent so valuable to consumers.
They will also touch on some of the challenges the sector is facing as the UK emerges from the coronavirus crisis, and some of the lengths to which they have gone to assist clients.