Updated: Monarch granted a 12-day extension to its Atol by the CAA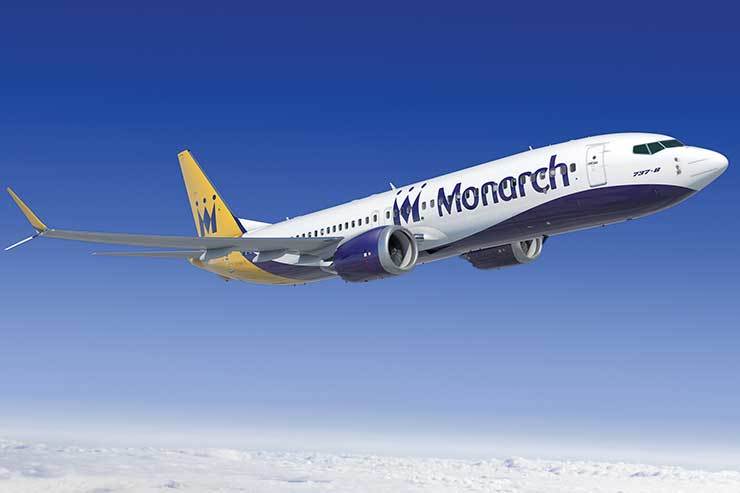 In a statement this evening the CAA said: "The CAA has granted Monarch a 12 day extension to its existing Atol licences. The extended licences will now expire at 23:59 on 12 October 2016.

"The CAA was able to do this by requiring the shareholder to provide additional funding and because customers' money will be protected. Monarch now has 12 days to satisfy the CAA that the group is able to meet the requirements for a full Atol licence.

"Monarch will remain Atol licensed until this extension expires."

It added: "During this period of extension, the CAA will continue to monitor the company."
It came as Monarch confirmed on Friday night that it had received "significant further investment from shareholders" and was "close to announcing the largest investment in its 48-year history."

Andrew Swaffield, chief executive of The Monarch Group, commented: "I am delighted that we have been able to come to an agreement with the CAA on the extension of Monarch's Atol licence and am excited about the additional capital coming into the group which will help us fund our future growth. I am immensely proud of the professionalism of the Monarch team."

Speculation had mounted this week about the financial health of the beleaguered airline, as the Friday midnight Atol deadline loomed.

On Sunday evening (September 25) a Monarch spokesman had denied the rumours of financial instability. He told TTG: "We don't know where these rumours started but they are not true."

However the carrier revealed the following day that it expected to announce a significant investment in the coming days.

It insisted: "Monarch is trading well and is expected to achieve an Ebitda of over £40 million at the end of this financial year (October 2016).

"This is despite a difficult period for the holiday industry due to terrorist incidents, Brexit and the resulting devaluation of sterling. Our flights and holidays are operating as normal, carrying Monarch passengers as scheduled.

"To weather tougher market conditions and to fund its ongoing growth, Monarch expects to announce a significant investment from its stakeholders in the coming days."

There had been rumours that United Airlines had placed Boeing 747 aircraft at certain destinations in Europe on "Monarch's schedule".

In recent times the CAA has built alliances with North American airlines to provide capacity for repatriations.

There were also claims that other airlines were poised to operate flights from some of Monarch's destinations such as Palma in Majorca.