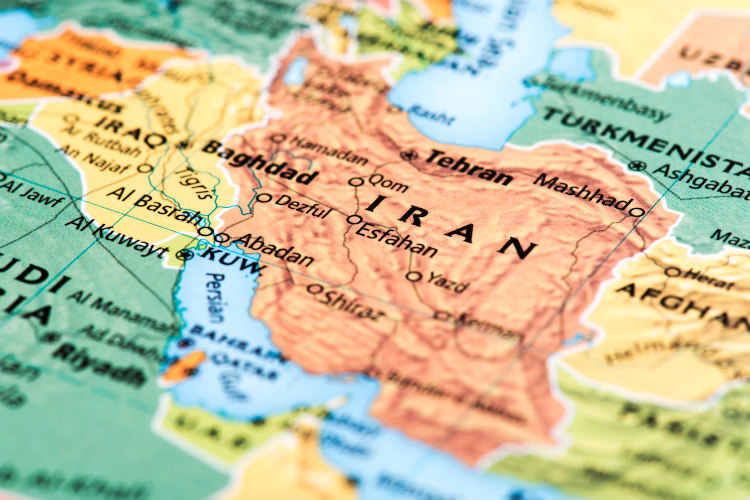 Iran map iStock-506919356.jpg
The order comes as tensions mount between Washington and Tehran after Iran shot down a US surveillance drone on Thursday (20 June). This followed a series of incidents in the Gulf region, including strikes on oil tankers.

United Airlines pulled flights between Newark and Mumbai, which currently overfly Iran, hours before the FAA made the order.

Iran said the drone strayed into its airspace, but the US has denied this.

The FAA said flights were not permitted in the overwater area of the Tehran flight information region until further notice "due to heightened military activities and increased political tensions that might place commercial flights at risk".

"The notice applies to all US carrier and commercial operators," the FAA added.

According to the FAA, "numerous civil aviation aircraft" were operating in the area "at the time of the intercept" on the drone, the nearest within 45 nautical miles.

American Airlines and Delta Air Lines has confirmed its aircraft do not currently fly over Japan, meaning operations will continue unaffected.
The order concerns areas of the Persian Gulf, including the Strait of Hormuz and the Gulf of Oman.
According to the Associated Press, Abu Dhabi-based Etihad has enacted "contingency plans" and is "monitoring the situation".
KLM has also said its aircraft will re-route to avoid the Strait as a "precautionary measure", as has Qantas, affecting its flights between Australia and London.