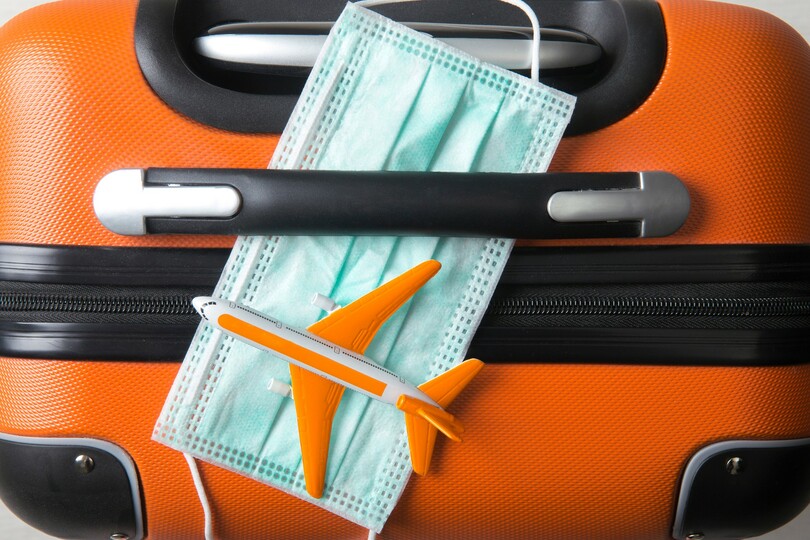 Airlines would like to see common Covid standards across the world to increase traffic
They also called for the introduction of more standardised Covid-19 restrictions and rules around the world to help revive international travel, during the World Aviation Festival Virtual conference.
Jane Jie Sun, chief executive of Asia-based online travel agency Trip.com, said: "Cross-border travel is a little bit difficult because different countries have different approaches on quarantines and testing.
"If you establish [cross border] standards, then international travel can be resumed."
She added that pent-up demand had already caused a "nice pick up" in domestic travel within China, which was set to return to normal levels by the end of the year.
"What we're hoping for is a breakthrough by scientists in the medical field," said Sun.
Pieter Elbers, chief executive of KLM, said a vaccine would have a "massive positive effect" on air travel.
"When the vaccine is there, the economic damage of the Covid virus will still be affecting the industry but travel will resume – especially on short-haul – rather quickly," said Elbers.
Airline executives agreed that greater co-operation was required between governments and the global travel industry to create common standards to deal with the crisis.
Mehmet Nane, chief executive of Turkish carrier Pegasus Airlines, said: "The basic standards have to be there and have to be similar everywhere – similar to what we have with security checks.
"We should not have a situation where 30-minute tests are used as a competitive advantage over other countries – that's not going to be fair."
Air Asia's chief executive Karen Chan added: "Multi-level co-ordination is needed. The most important part is standardisation of quarantine measures. We need all stakeholders at the same table."
She added that travel firms had to come up with "unconventional" methods to stimulate demand during the pandemic.
"There's huge pent-up demand for travel – we want to find ways to address the consumer's need for flexibility," she Chan.
Jennifer Sepull, chief digital officer at Air New Zealand, said the pandemic would act as a spur to "a lot of great innovation" within the travel industry.
"We are able to leverage technology to communicate with customers," she added.