Venice confirms fines for 'bad tourist behaviour'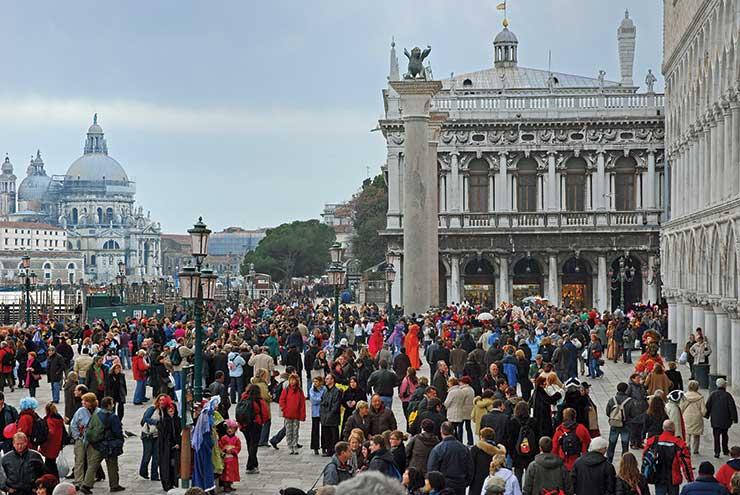 Penalties of up to €500 will be sanctioned to discourage actions such as lying down on public benches and eating or drinking while sat on the ground.
The Telegraph reports that Venice is prohibiting sitting or lying down on the steps of bridges and in the doorways of historic monuments, as well as in front of shop windows.
Another prohibition, which may dent Venice's romantic image, is a ban on attaching padlocks to railings.
Tourists who behave very badly or continually flout rules could be banned from the city altogether.
The latest move comes ahead of the expected introduction of a tourist tax in September. It will vary from €3 in low season to €8 in high season, increased to €10 during critical periods.