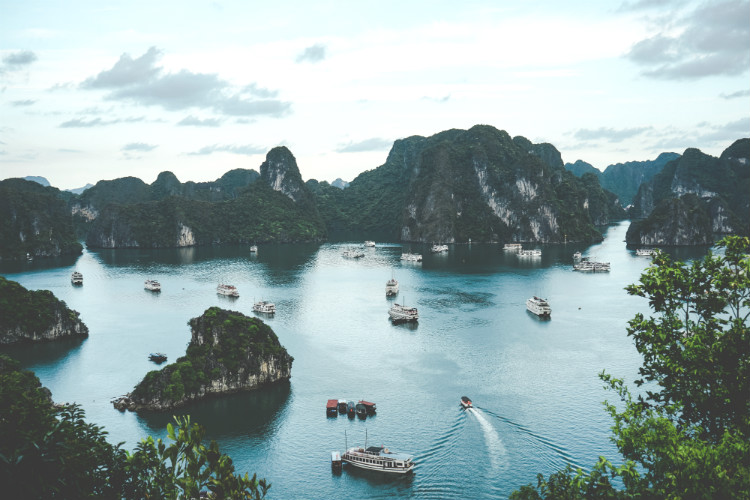 Halong Bay Vietnam Ammie Ngo Unsplash.jpg
The escorted touring specialist said 2018 was already its best year for revenue in its 20-year history with forward bookings increasing for 2019 on a year-on-year basis.
Over the past three years, Wendy Wu has seen sales grow by 75% with double-digit increases for both revenue and passengers for each year. Sales revenue from the trade has also doubled over the past four years.
The Complete Collection is the operator's largest programme and features itineraries across Asia and South America, including new trips to Vietnam, Indonesia, China, India, Sri Lanka and Chile.
John Warr, Wendy Wu's global sales director, said: "We've seen outstanding growth across Asia making 2018 a record-breaking year for revenue and passenger numbers.
"Bookings have soared, largely driven by our superior business class upgrades and VIP home transfers which are incredibly popular with our agents and customers.
"Over the years our collection has grown exponentially and so for the first time we're launching a new definitive guide featuring the best travel experiences across Asia and South America. It's the ultimate guide to the best in travel all compiled in an easy-to-use, informative and stylish format."
New itineraries include a 16-day Incredible Indonesia trip, a 16-day Vietnam & Cambodia Experience, the 12-day India Explorer to the Golden Triangle, and a 13-day Eclipse & Atacama tour in Chile.
Wendy Wu is also launching individual brochures for China, India, Japan and Southeast Asia, as well as expanding the range of tour styles to include Solo Tours for holidaymakers travelling on their own with no single supplements.
Exclusive trips for solo travellers include two 14-day China itineraries – Captivating China and Charming China – and a 10-day Indian Experience.
Wendy Wu's other tour styles are: Classic, with trips visiting all the big-name sights, Go Beyond for itineraries that venture off the beaten track, and Private Tours, which are personalised trips where customers enjoy the services of their own guide.
To mark the launch of the combined programme, Wendy Wu is offering business class upgrades for £199pp on selected departures, plus door-to-door home transfers.