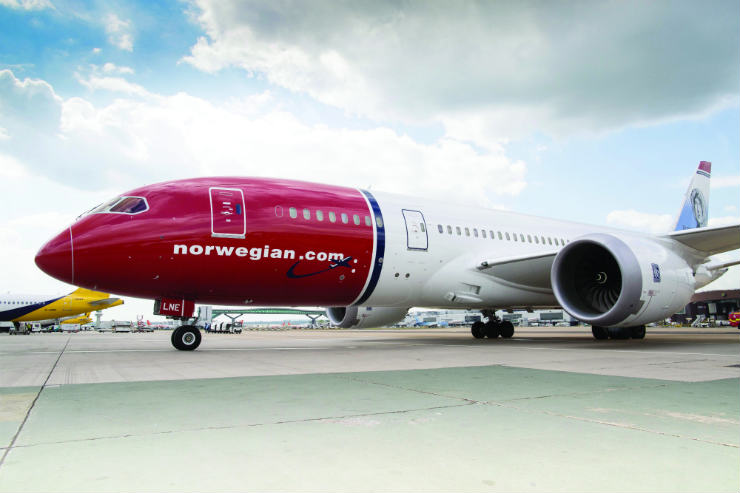 Norwegian is appealing for government assistance
In an extraordinary move, the airline has publicly stated it needs help from the Norwegian government.
Chief executive Jacob Schram said: "We welcome the fact that the government has decided to remove aviation taxes in Norway, but sadly, this is not enough as we're in a very demanding situation at the moment."
"We need exact measures to strengthen our liquidity in the short term immediately. At the same time, it is crucial for us that the government will work on solutions for a phase two.
"We are asking for these solutions to come quickly. At the same time, we will take all measures necessary to reduce the financial losses this situation is causing us, no matter how painful they are. At the same time, we will also take care of our colleagues and customers in the best possible way."
The carrier underwent restructuring in February, when it expected to be in profit. However, conditions have deteriorated since then.
"The turmoil in the capital markets has meant that in practice loans and credits are now closed, which means that it is not possible to finance businesses in a normal fashion. This means that the coronavirus has created an extraordinary situation for us," it said.
Norwegian has already sold 24 aircraft, but the latest crisis follows problems with the Boeing 737 Max and Boeing 787 engines.
It added: "The company has also a low share of fuel hedging and has only locked 25 per cent of expected fuel consumption at a relatively low level."
Norwegian's action in appealing to its government for help contrasts with that of Flybe.
Flybe's request was ruled out because it would have been in breach of European Union laws that regard bail-outs as unfair competition. However, Norway is not an EU member and so can help Norwegian if it sees fit.