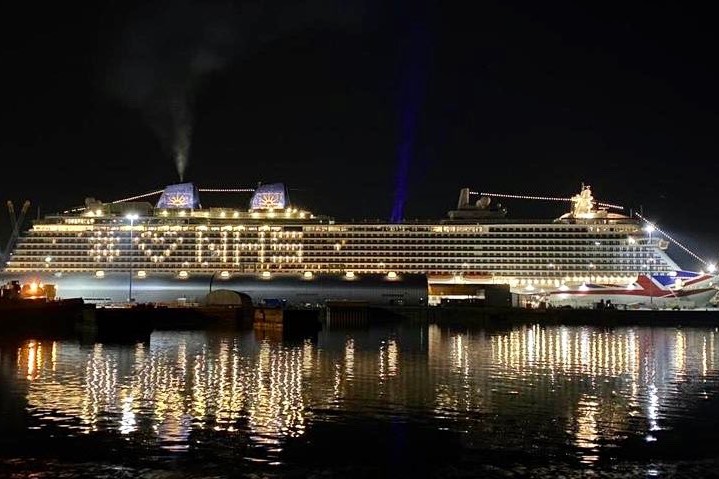 The ship shone brightly in Southampton on Wednesday evening (Credit: P&O Cruises)
The ship, currently based in Southampton during a suspension of the line's cruise operations, shone brightly on Wednesday evening (25 March).
The picture was tweeted by P&O president Paul Ludlow, who said the brand was #ProudToSupport the NHS.
The light display was a trial for a multi-ship illumination, also set to feature Aurora and Oceana in Dover, due to take place on Thursday (26 March).