Premier's ticket to big things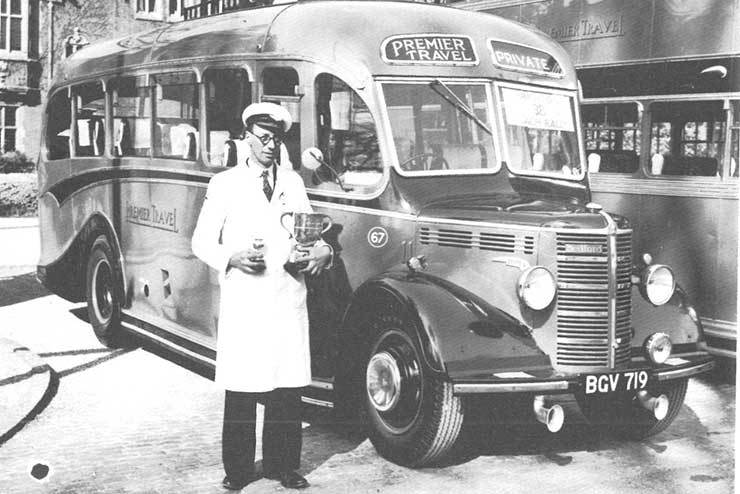 When a Cambridge University graduate named Edward Arthur Lainson managed to secure the rights to operate local bus routes for residents in 1936, he was unlikely to have predicted that the tiny operation he labelled Premier Travel Ltd would still be going strong 80 years later (albeit in a slightly different guise), carrying 45,000 passengers to more than 70 countries.

Since its inception, Premier has been a rapidly expanding success story, with 17 travel agencies and a turnover of £44.5 million last year, and it's a story which group director Susan Papworth says is set to continue.

She tells TTG this year marks a "momentous occasion" in the company's history. The operator plans to celebrate by treating agents to a series of quizzes, with roadshows taking place in Norwich, Birmingham, Manchester and Portsmouth over the course of this month. The first one was held earlier this week in Premier's hometown of Cambridge.

"The whole company is really getting behind these roadshows and it's such an exciting time for us, turning 80," she said. "With these quizzes we want to keep agents engaged and show them how much we value their support."

The story of Premier is that of a business which expanded steadily.

Initially named Premier Travel Ltd, by 1955 it was offering travel county-wide, as well as day trips to seaside towns such as Clacton-on-Sea.

During that time owner Lainson began opening Premier Travel ticket offices throughout East Anglia, including one in Cambridge in 1956, to sell tickets for its coach and rail journeys.

These branches would later be turned into travel agencies, with 18 open for business by 1980.

In 1979, Papworth herself joined the business, in a year that would herald significant changes for Premier and mark the creation of the company as it is known in the trade today. Premier's bus venture was sold off and a tour operation was launched, offering holidays to Jersey.
Joining the team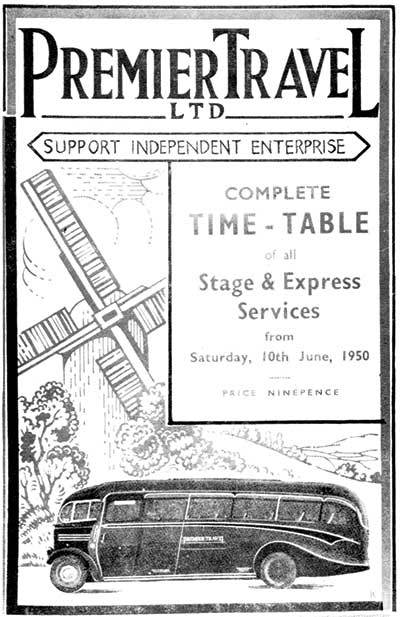 Papworth had initially joined the company as a temp typist with the intention of "earning a bit of money" before travelling around Australia, but she was soon placed on the operator's fledgling product team – tasked with putting together Premier's first brochures.

"When we started it was just three of us in a room looking after brochures and now we have a hundred people doing that job," Papworth recalls.

"We were responsible for writing the first brochures, which would then be taken around to WIs in the area and the holidays would be sold to local residents."

That year, Premier added Guernsey and Jersey to its programme and from those "humble beginnings", Papworth says the operator grew to then start offering its first Asia programme in 1989 and the US in 1992.

During this period, in 1984, the business changed hands, after being bought out by former group director, and current chairman, Renford Sargent and his business partner Peter Andrews – with the pair still remaining owners of the company today – and Premier as it is known today was officially born.

Over the next two decades the group grew further, adding the Indian Ocean, South Africa, Australia and Canada to its offerings, its own luxury brochure in 2009 and a key accounts team to look after top-selling trade partners in 2012.

In 2014, Papworth was named joint managing director of Premier Holidays and Premier Travel Agency and since her appointment she has focused on bringing both sides of the business together.

"Beforehand, the two had been run quite separately but now it does feel like one Premier brand, which has been really nice to witness over the last couple of years," she says.

Moving into the future, Papworth believes the plans that Premier is currently putting in place "will help take us into the next decade".

These include a new "fully transactional" trade website for its short-haul product which will feature "more information, agent resources and training", which the group plans to go live at the start of 2017.

"Travel is changing so much but there is still a place for good tour operators," Papworth adds.

"With our anniversary this year, it feels like the end of an era for the company. We're looking forward to 2017 and the start of a whole new era."