BA insists most flights 'operating as normal' despite strike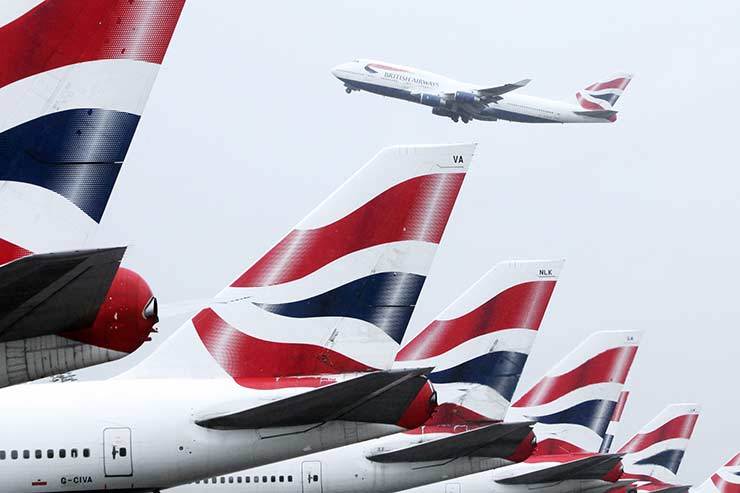 The two-day strike by 2,900 members of the Unite union is being carried out by staff who have been recruited by the airline since 2011, and are paid what the union has described as "poverty wages", the BBC said.

In an online statement posted on January 6, British Airways insisted that all flights to and from London Gatwick and London City would operate as normal, and that "the vast majority of flights to and from London Heathrow would operate as normal".

It added: "As part of our contingency plan, we will be merging a very small number of flights to and from Heathrow. This will mean some customers will travel slightly earlier or later in the day than their original booking. Customers affected are being contacted with the options available for them.

"If you are flying on either of those two days and want to check your travel plans please continue to use".

Spokesperson for Unite Oliver Richardson, said: "The 'mixed fleet' cabin crew are at breaking point over pay levels which are forcing many of them to take a second job or turn up to work unfit to fly.

"With the parent company of British Airways forecasting annual profits in the region of £2.3billion, it's clear that the UK's national carrier can pay the people who keep us safe while we fly, a decent wage," he added.

A proposed 2% pay rise in the first year and 2.5% in the second and third years was rejected 7-1 by Unite members just before Christmas. The union said the increase would have left staff with only £20 a month better after tax.

The airline has reportedly refused to increase its pay offer further.

Unite insists that despite the airline advertising that the mixed fleet staff are paid between £21,000 and £25,000 per year, the earnings in reality are much lower, beginning at just over £12,000, with £3 an hour flying pay to cover expenses such as food.

BA has disputed this, insisting that in reality the full-time mixed fleet earn more than £21,000.