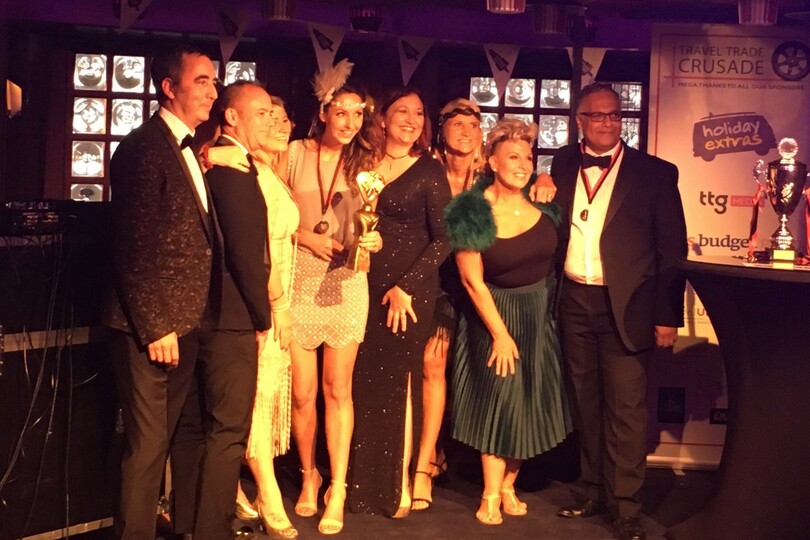 "I think I speak for everyone within Sunvil when I say we will never forget you, Issy," said MD Chris Wright
Emin (pictured far right during the Travel Trade Crusade 2019), who was affectionately known as "Issy", was admitted to West Middlesex Hospital over a week ago, with his passing announced on Friday (17 April).
He joined Sunvil in 2008 having previously worked for Inspirations and Style Holidays.
Sunvil chair Noel Josephides described Emin as a "charming and fun colleague" who "understood our complex industry's challenges extremely well".
"We had, of course, been very worried about Issy since he was admitted to West Middlesex Hospital about 10 days ago. Despite him being in intensive care, we were all hoping for the best," he said.
"This morning [Friday] we heard the very sad news that he had passed away last night. We feel immensely sad for his wife, Vicky, and his children. There were many tears shed during Sunvil's conference call this morning, when most people first heard the awful news. Issy was a big part of Sunvil's family team too, of course.