PAPPED! September 4, 2016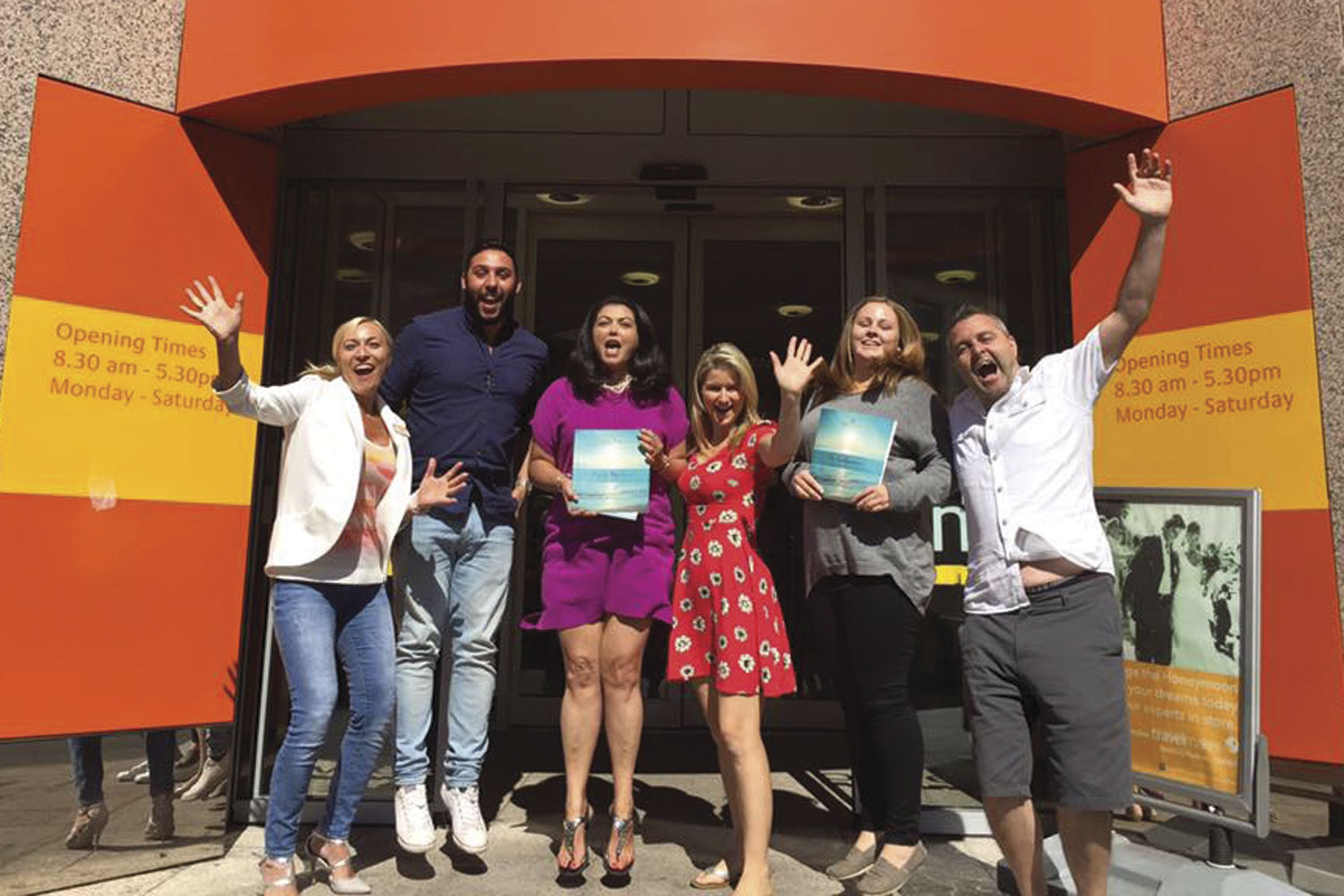 Channeled knowledge:
Beachcomber Tours entertained staff at Jersey's Co-operative Travelmaker with a training and product update.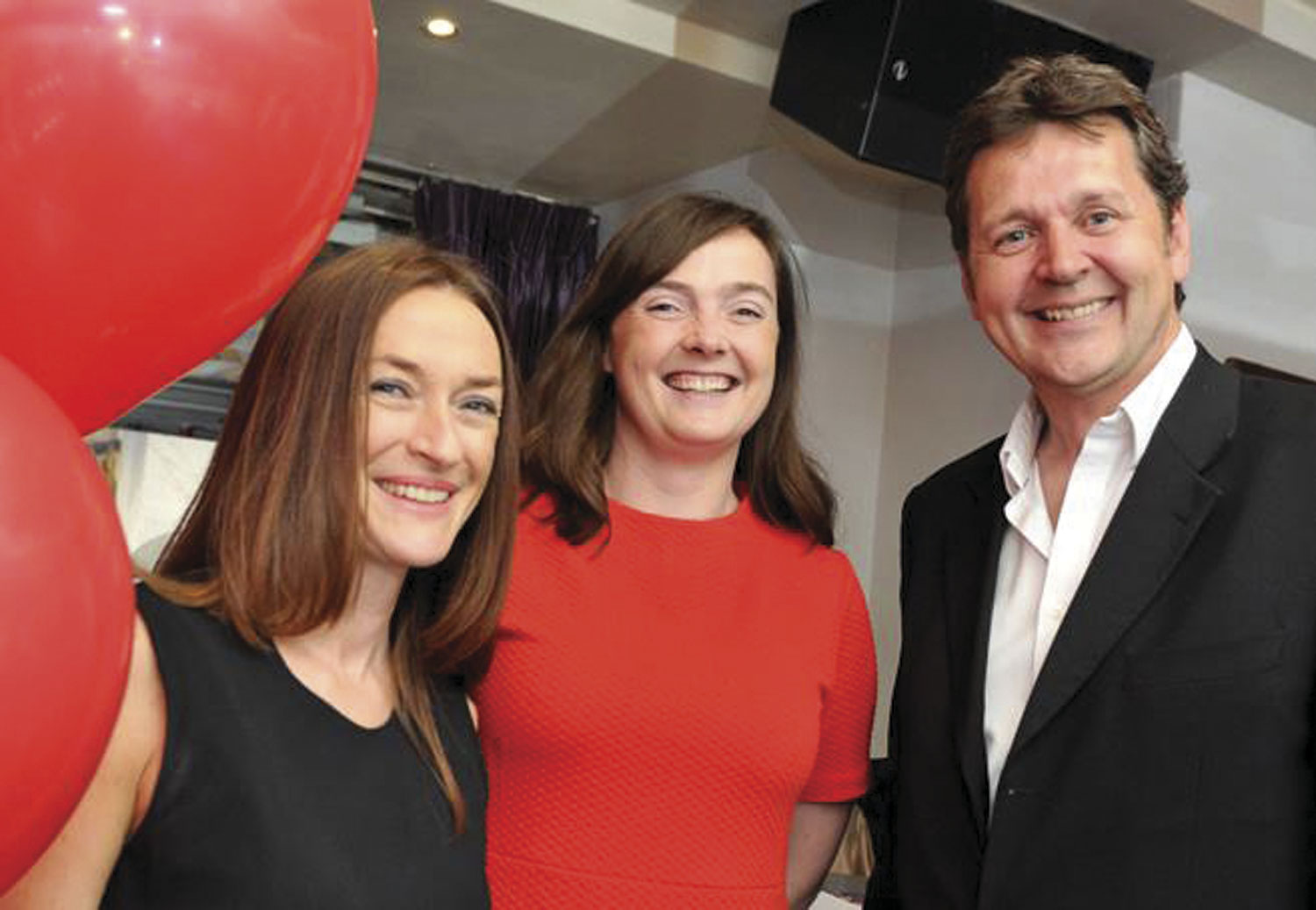 Party time:
JacTravel marked 40 years in business and six months in Dublin with a celebration in the Irish city. Pictured from left are JacTravel's Angela Skelly, Sarah Lindsay and Iain Limond.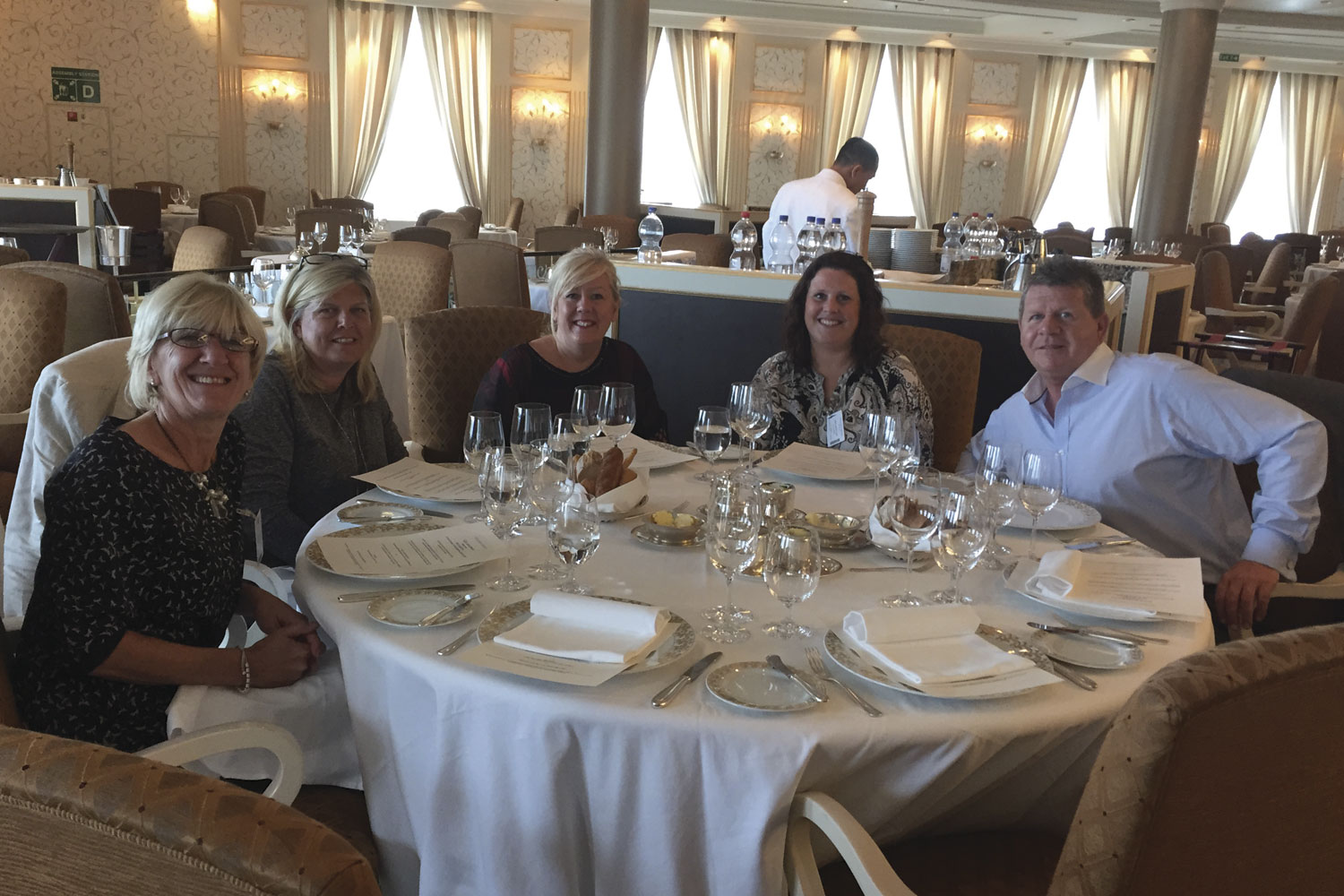 Marina meet-up:
The Global Travel Group's Andy Stark and Cherie Richards (second right) spent a day with member agents onboard Oceania Marina with when it was docked in Liverpool, last month. The team are pictured here enjoying lunch with The Global Travel Group member Ann from Mettset Travel as well as Angela and Sheena, both lecturers of tourism from Wirral Met College.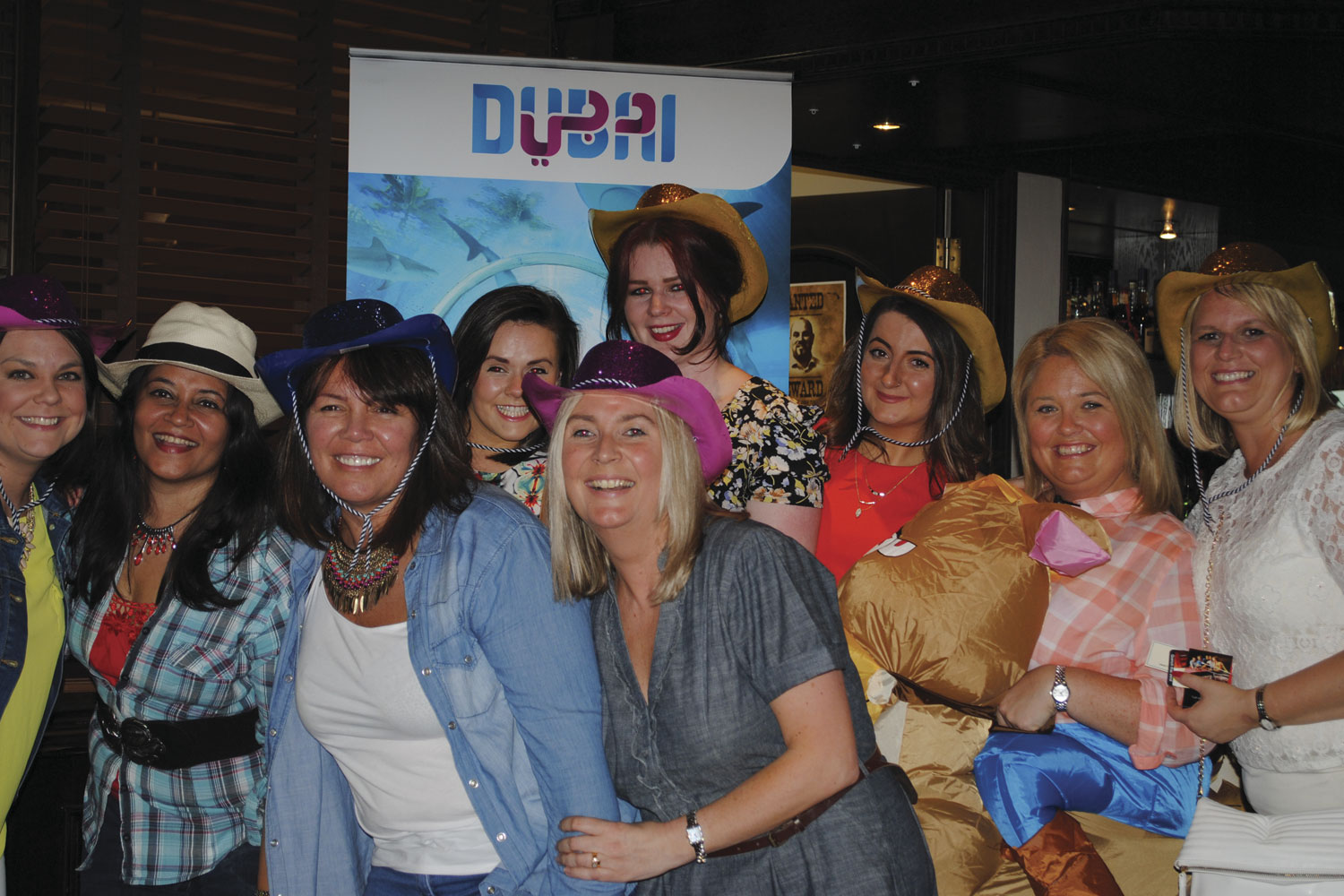 Saddling up:
Yee-haw! The Travel 2 team saddled up for their annual summer hoedown party with Emirates at Riverboat Casino, Glasgow. Pictured from left are: Lindsay Miller, Travel 2; Sangita Makwana, Dubai Tourism; Shirley Saadi, Emirates; Laura Smart, Travel 2; Claire Somerville, Emirates; and Annika Rieley, Kaylie Allan, Tracy Hirsz and Angela Little, all Travel 2.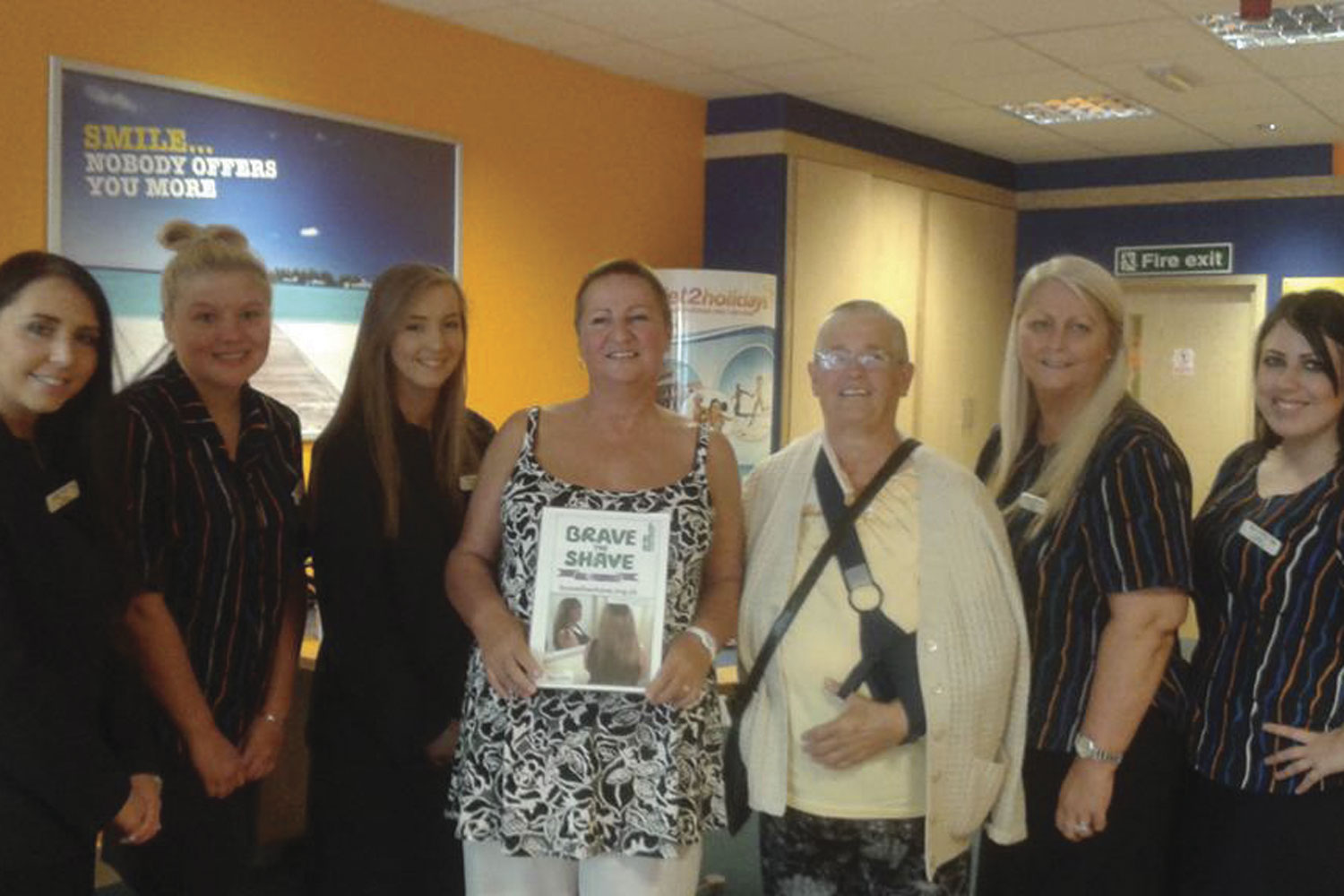 Brave the shave:
Hays Travel's Hexham branch raised nearly £1,100 for Macmillan Cancer Support after branch manager Johann Little persuaded sister-in-law Wendy Graham to lose 22 inches of hair in aid of the charity.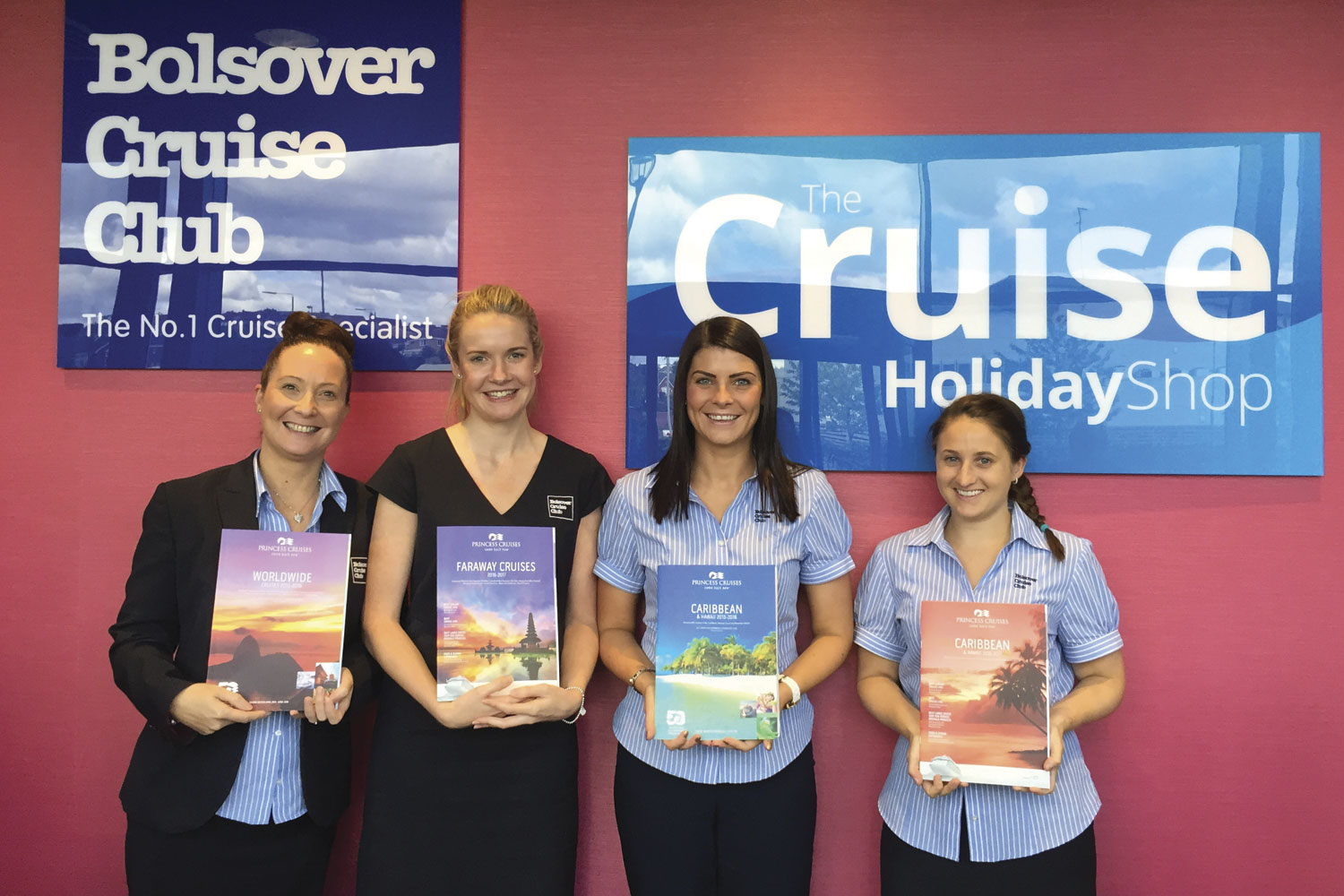 Bolsover bunch:
Lining up with Princess Cruises' new brochures are, from left, Bolsover Cruise Club's Zoe Paine, Stacey Talbot, April Holmes and Nancy Kemp.