TTG's Gunger Games raise more than £5,250 for Abta LifeLine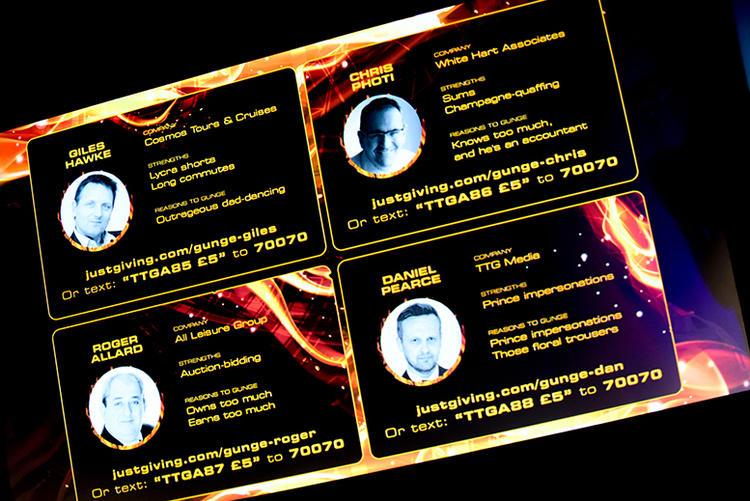 The travel industry raised more than £5,250 for Abta Lifeline as part of TTG's Gunger Games.
TTG Travel Awards guests and colleagues donated money to see one of four industry figures face the gunge tank on Wednesday morning, with the stunt to be streamed on Facebook Live.


All Leisure Group chief Roger Allard, White Hart Associates' Chris Photi, Cosmos Tours & Cruises' Giles Hawke and TTG Media's Daniel Pearce went head-to-head in aid of Abta Lifeline, which awards financial grants to help colleagues suffering financial hardship caused by life-changing medical conditions, bereavement, disability and domestic violence, among other things.
At the start of the TTG Travel Award ceremony last night, Roger Allard had accumulated the most donations, but by the end of the ceremony, Chris Photi had inched ahead. Totals as of Tuesday morning stood at £3,111 to see Chris Photi gunged; £1,971 to see Roger Allard gunged; £41 on Giles Hawke; and £138 on Dan Pearce.
White Hart Associates took the battle to new heights with this cleverly doctored Tweet yesterday:
Like TTG's Facebook page and tune in tomorrow at midday to enjoy the gunging ceremony on Facebook Live.
Donations are still being accepted on the contestants' Justgiving pages.