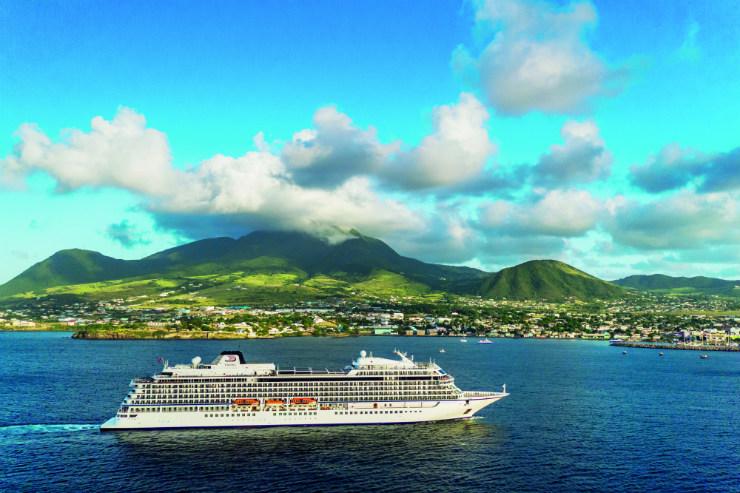 Viking Sky West-Indies-Explorer
All passengers and crew are safe and guests have begun flying home, the line confirmed.
There were 436 guests and 458 crew onboard the vessel today (March 24) as it made its way to Molde after regaining power and accompanied by two offshore supply ships and one tug assist vessel.
The 479 other passengers were airlifted from the vessel by helicopter on Saturday (March 23) after Viking Sky suffered propulsion problems at around 2pm local time during bad weather near Molde while travelling from Tromso to Stavanger.
Crew onboard the vessel sent out a distress signal as the ship was drifting towards land but they managed to anchor about 1.5 miles from shore after restarting one engine.
Viking said it understood 20 people to have suffered injuries as a result of the incident, all of whom were receiving care in Norway with some already having been discharged.
The ship's next sailing, Scandinavia & the Kiel Canal voyage, scheduled to embark on March 27, has been cancelled.
All guests and their travel agents have been contacted directly and Viking said it did not anticipate any additional cancellations.
"Throughout all of this, our first priority was for the safety and well-being of our passengers and our crew. We would like to thank the Norwegian Redningssentral [rescue services] and the Norwegian emergency services for their support and skill displayed in managing the situation in very challenging weather conditions," Viking said in a statement.
"We would also like to thank the local residents who throughout the whole process have been extremely supportive and hospitable."
Those in the UK with any questions or concerns about guests should call either 07585 779 853 or 0208 780 7900 or visit www.vikingcruises.co.uk/oceans/my-trip/current-sailings/index.html