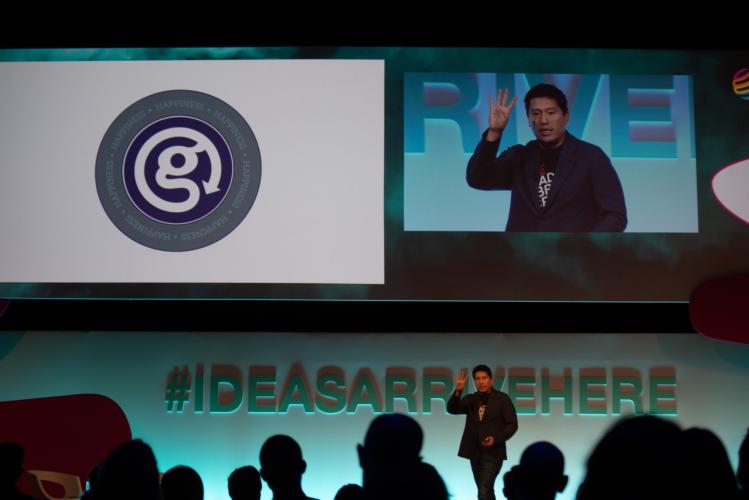 Bruce Poon Tip at WTM London 2018
Speaking on the Global Stage (AS1350) at WTM London yesterday, Bruce Poon Tip said he believed tourism, which he said was set to become a $10 trillion dollar industry in 10 years' time, "could be the greatest form of wealth distribution the world has ever seen", and that going on holiday "can be a way of giving something back".
Poon Tip was critical of companies who sell travellers the "creature comforts" offered by "bigger is better" cruise ships and all-inclusive holidays located in some of the poorest countries, stating: "This is so far away from the experience of what travel should be; if you can't leave without feeling like you've left home, stay home."
He added that all-inclusive hotels bring little to local economies, and push value for money over experiences for guests. Though 75% of travellers globally now choose to stay in an all-inclusive hotel, Poon Tip dubbed the all-inclusive "an unsustainable model", and said he hoped there would be a "tipping point, where people match their values with how they travel."
The founder of the adventure travel company said change was inevitable, since people are beginning to live more responsibly at home. He added that selling experiences would bring more fulfilment to travel companies and their clients. "Seeing other cultures leads to a greater appreciation of who we are," he added.
Poon Tip advised businesses to change their brand positioning and business model to reflect this upsurge in responsible living, becoming social enterprises as "people buy from people, not brands."
Travel is an industry that's particularly suited to driving change, since those who work in travel are passionate about their jobs, said Poon Tip.
G Adventures recently conducted a travel agent survey that demonstrates this passion. Of those questioned, 71% were "purpose-driven", meaning that they wanted to change the world through travel.
Poon Tip concluded by harnessing the passion and happiness found in those who work in travel the entire industry could "be part of the solution", contributing to a movement to drive social change.