30 Under 30: Meet Pippa Brumwell
Travel wasn't the original career choice for TTG 30 Under 30 member Pippa Brumwell after she completed her geography degree at university.
Brumwell intended to become a geography teacher and was several months into her Postgraduate Certificate in Education (PGCE) training before deciding a life in the classroom "wasn't for her".

"I loved geography and travel," she remembers. "So I contacted a recruitment agency to ask about the opportunities in travel – that was very useful."

Making her first move into travel by joining G Adventures in 2014 as a global connection officer was an easy decision for Brumwell.
"G was the obvious choice when I read about their core values, beliefs and goal," she adds. "As soon as I read that, I knew they were aligned with my own views about how travel should be."

Five years later, the 27-year-old has already been promoted several times and was appointed inside sales manager in August 2019, overseeing a call centre of 35 employees in London and Berlin.
---
---
Wider network
Being selected for a place on the 30 Under 30 programme in 2019 has helped Brumwell to "broaden her horizons" in the industry after being "inside the bubble of G" during her first years in travel.

"My managing director Brian Young brought the 30 Under 30 scheme up with me as he wanted to give me the opportunity to meet people in the industry in similar positions," she says.

"It's an amazing programme, and I didn't expect to meet some of the people I've met. Networking was scary at first, but it's rewarding."

Brumwell says her main highlight was taking part in the Rising Stars panel session during the ITT Future You event at WTM London 2019.
"Being part of the 30 Under 30 allowed me to be put forward as a speaker, where I spoke about my experiences to students considering a career in travel," she added.

And the future? Brumwell sees plenty of further progression at G Adventures. "I've found my place at G – there are so many opportunities here," she adds.
High hopes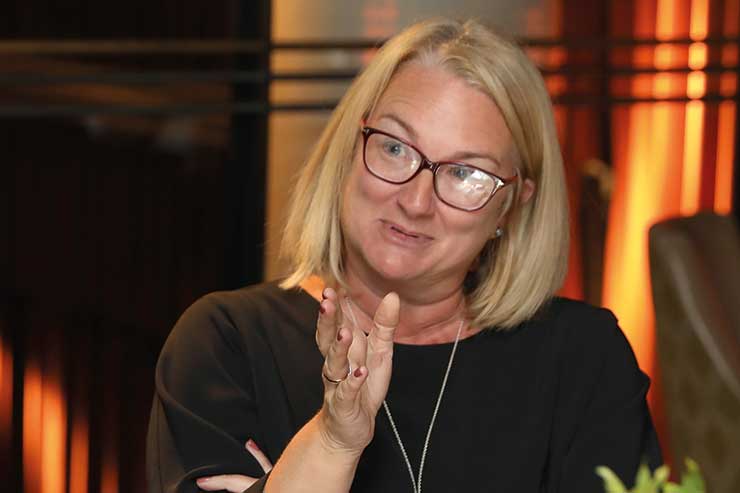 Lisa McAuley, managing director for Gold Medal and Travel 2, sponsor of Tomorrow's Travel Leaders, says:

Pippa showed great confidence by changing her career path to what she enjoys most – travel.
Her passion has been demonstrated in her career with G Adventures. Being promoted to sales manager in just five years is a fantastic achievement.

The 30 Under 30 programme has helped develop Pippa's career, allowing her to share advice with others. She has proved to be a fantastic ambassador for travel.
Her story shows that a brave step can help us reach our goals.