30 Under 30's Georgia Lewis: 'Take every opportunity that knocks'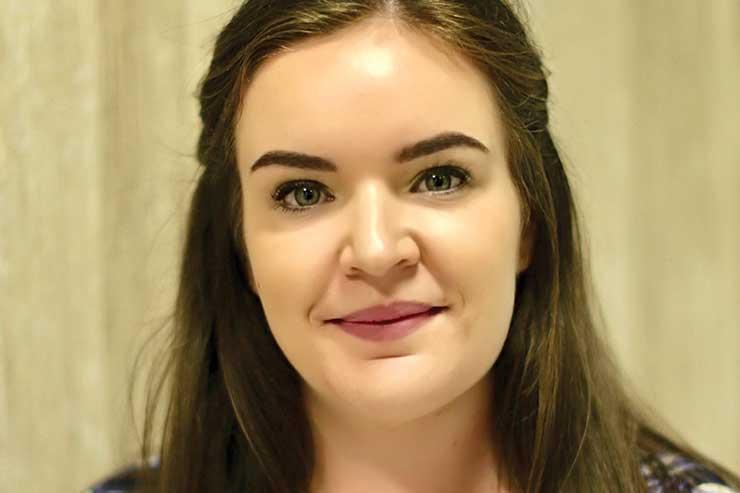 Sharelines
---
"I'm always looking for that next step. My long-term goal is to run my own travel business at a director level."
---
A self-professed show-woman, Georgia Lewis, business development manager at Travelsphere and Just You, joined the travel industry as an overseas entertainer for Tui.

"I was in charge of developing the day and nighttime entertainment programmes for Thomson's hotels in Zakynthos and Cyprus. This was a natural career move for me as I'm actually a singer and already have experience performing on stage."

Lewis flourished in her role for a year, developing people skills and even managing to delve into the technical side of stage production by operating the sound and lighting equipment.

In 2010, she joined Thomas Cook as a travel and foreign exchange consultant. During her tenure she was fortunate enough to be involved in the London 2012 Olympic Games working as a games break host.

"I was tasked with checking customers into their hotels, collecting their events tickets and escorting them to and from the games and to any restaurants they may have booked.

"The best moment was being in the London stadium during the Team GB gold rush – the atmosphere was just amazing."

Over the next three years, Lewis bolstered her travel experience working as a consultant for Affinion International Travel and All Leisure Holidays Group, eventually joining the Travelsphere and Just You team in December 2015.

Since then, Lewis has taken up the role of business development manager and is responsible for the growth of both brands through maximising sales opportunities during agency visits, and ensuring marketing campaigns run smoothly and are within budget while also adhering to brand guidelines.
Long-term plan
Although Lewis says she is content with her current role, she hasn't forgotten the importance of having a five-year career plan and remaining ambitious.

"I'm happy right now with where I'm at; however, I'm always looking for that next step. My long-term goal is to run my own travel business at a director level."

Achieving that aim will certainly require a lot of work, says Lewis, but she highlights that there is always career advice and guidance available.

She urges others thinking of taking that next step in their careers to keep the TTG 30 Under 30 programme on their radar. "30 Under 30 is a great platform for young people to raise their profile within the industry and to learn and make connections with individuals from all types of travel businesses."

Lewis has this advice for those seeking a career move as well as those new to the industry.

She says: "Take every opportunity you can, even if you are not interested or particularly confident in it. Down the line the experience you glean will take you where you want to be.

"To succeed you must step out of your comfort zone. The first time is definitely the hardest, but after you make that leap, nothing will seem as difficult. Always push yourself."
Lee Haslett, director of sales at Virgin Holidays, a sponsor of Tomorrow's Travel Leaders, says:

"Lewis truly embodies the go-getter spirit, which is so integral to the travel industry. There is no better way to place yourself in a position to lead a company than to learn the ropes from the bottom up. By working abroad in a resort you gain a much deeper understanding of what we're all here for; to create amazing holidays. To then be able to move on to a role which places you at the centre of the biggest UK event of our generation – the London Olympics – is an amazing career move.

"As the director of sales for Virgin Holidays I know only too well that business development is the engine of any good company and so Georgia is still on track for her end goal. I wish her all the best and look forward to seeing what she does next."