Tomorrow's Travel Leaders: Calling the class of 2016-17
The hunt for a new set of Tomorrow's Travel Leaders has now begun. Together with our new partners Attraction World, Virgin Holidays and WTM London, we invite applications and nominations for the new TTG 30 Under 30.
Are you under the age of 30, working in the travel industry and truly making your mark? Or do you know someone who is?

The hunt for the new 30 under the age of 30 likely to be the travel industry leaders of the future begins today, with the support of our new partners Attraction World, Virgin Holidays and World Travel Market London.

We welcome applications and nominations from companies across the travel industry, from travel agencies to tour operators, tourist boards to PR companies, to join the new intake of the TTG 30 Under 30.

And as the project, affiliated with the ITT, enters its fifth year, the profile of the TTG Tomorrow's Travel Leaders programme for young people in travel is bigger than ever.

This November will see the third Tomorrow's Travel Leaders Conference, open to all young achievers across travel, while the TTG Mentoring Scheme continues to spark fruitful relationships across the industry.

The winners of the new TTG Scholarships – an all tuition fees paid MSc Travel Business Leadership course and a BSc (Hons) Travel Business Management course at Leeds Beckett University – are also announced today.

Why enter the 30 Under 30?

Everyone selected for this year's 30 Under 30 will be invited to hear from speakers drawn from today's travel industry leaders at a series of networking events and dinners.

They will also have the opportunity to spark up meaningful business relationships among their fellow 30 Under 30 members, while seeing themselves profiled in TTG over the course of the year.

"We are so excited to see which high flying travel people will emerge this year, after seeing the successes of so many of the 30 Under 30 members over the last four years," said Daniel Pearce, TTG Media managing director.

"A number of those who have been part of the 30 in previous years have moved into senior positions in travel. I know all of them will tell you they have benefited richly from the profile, the learning and the relationships they have established through being one of the 30 Under 30.

"This year we are delighted to be working with a new set of partners who are all closely associated with developing the best young people in travel, with all three having featured 30 Under 30 members in the past."

Virgin Holidays' Lee Haslett, a 30 Under 30 member in 2012, is now sales director at Virgin Holidays, while Simon Applebaum, who joined the 30 Under 30 in the same year, is managing director of Attraction World.
Why you should enter or nominate a colleague for TTG's 30 Under 30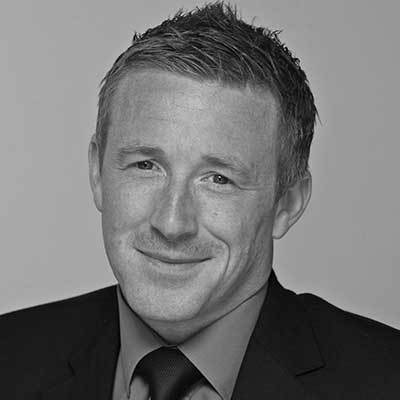 Nick Hughes, sales and marketing director, Attraction World

"Attraction World believes in giving young people the opportunity to push themselves and excel at what they do. For the past three years the business has supported, mentored and encouraged members of the Attraction World team to get involved with TTG's Tomorrow's Travel Leaders 30 Under 30 programme and show what they have to offer.

"The programme not only allows talented individuals to showcase their talent on a larger scale, but it gives them access to influential leaders in our industry who talk about their own successes (and mistakes) to the undoubted benefit of the career of each 30 Under 30 member.

"We are proud that over the past two years TTG has recognised two of our upcoming stars and we are equally as delighted to sponsor this year's conference.

"My advice to any young leader out there is don't think about it, apply, and if selected you won't regret it."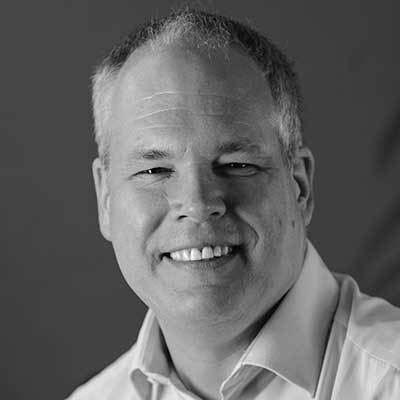 Mark Anderson, managing director, Virgin Holidays

"Virgin Holidays is a playful, energetic and innovative brand – and we have some of the brightest and boldest people in our team to keep us on our toes.

"Therefore it's a natural fit for us to support some of the trail-blazing young people in the travel industry; the best of whom are represented in TTG's 30 Under 30.

"Virgin Holidays has great respect for our younger team members and we invest heavily in learning and development so that they can move up the ladder and into positions of leadership.

"We're really excited to see who makes the list this year."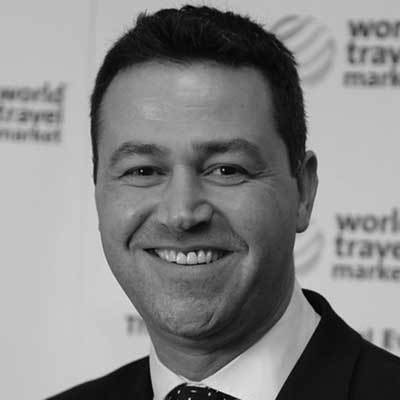 Simon Press, senior exhibition director, World Travel Market

"World Travel Market and Reed Exhibitions are delighted to announce our support for TTG's Tomorrow's Travel Leaders 30 Under 30 programme. We are keen to show our commitment to rising talent within the industry and TTG's initiative gives us exactly the right platform to demonstrate that.

"Reed Exhibitions aims to recruit the best talent within the events and industry sectors, developing and rewarding excellence with structured job roles and long-term career paths.

"Working alongside WTM's Career in Travel programme we aim to increase job opportunities within the industry. WTM's Career in Travel and TTG's Tomorrow's Travel Leaders programmes give individuals the opportunity to develop their knowledge, understanding and exposure to the industry.

"We are really excited to be part of the fifth iteration and to meet the next generation of travel leaders at events throughout the year and at WTM London in November."
Timeline
Wednesday September 7
TTG 30 Under 30 open for entries and nominations.

Friday September 30
Deadline for entries and nominations.

Friday October 7
Judgment day – our judging panel, including ITT, our partners and former members of the 30 Under 30, decide on the 30 Under 30 2016-17.

Wednesday November 2
First meeting of the 30 Under 30 2016-17.

The 30 Under 30 will be invited to a minimum four more dinners and networking events during their year.
How to enter
Anyone who will be aged under 30 on December 31, 2016 can enter or be nominated for the TTG 30 Under 30.
Individuals could be working for or running tour operators, travel agencies, tourist boards, suppliers to the industry or any other business affiliated with travel.

If you have any questions about the scheme, email travelleaders@ttgmedia.com or call 020 3714 4101