Tomorrow's Travel Leaders revealed: The class of 2016-17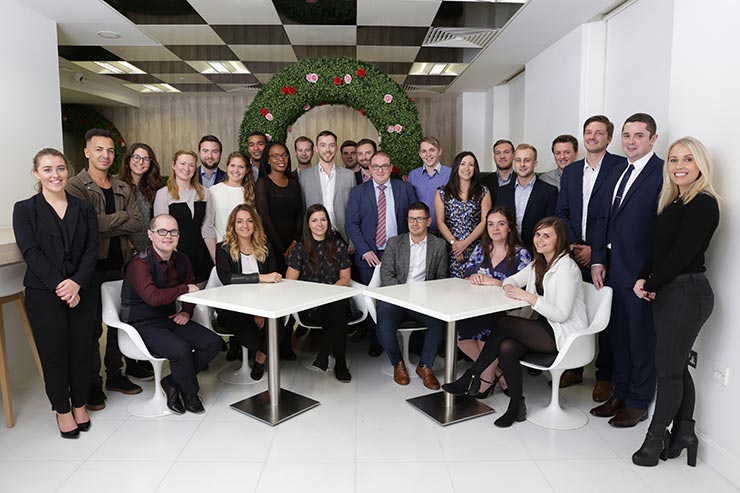 It's the coveted club that everyone who's eligible wants to join: the TTG 30 Under 30 scheme and its annual list of Tomorrow's Travel Leaders.
After much debate, the panel of judges has produced the list for 2016-17, the fifth year of the scheme's intake. Deciding on the finalists this year were ITT board member Claire Steiner; TTG Media's managing director Daniel Pearce; TTG deputy features editor Abigail Healy; World Travel Market's press and PR manager Paul Nelson; and Nick Hughes, sales and marketing director, Attraction World. Former 30 Under 30 participants James Treacy, Sam Bruce and Baljinder Love also sat on the panel.
As usual, entries were split between those who put themselves forward for inclusion – often solo entrepreneurs – and those who had won the admiration of their colleagues and were nominated.
Aaron Evans-Aghoghogbe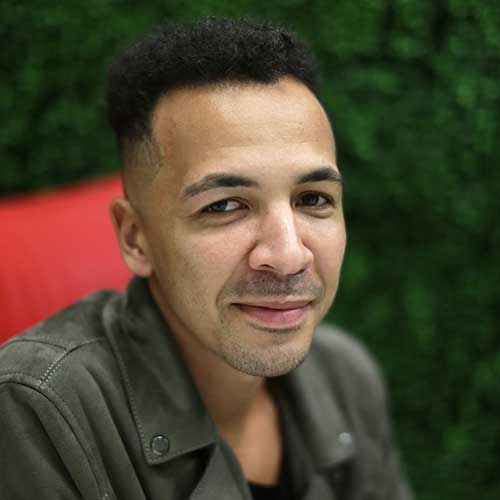 Co-founder and director
Together Travel
About: Under Aaron's guidance, Together Travel is one of the UK's fastest growing travel companies for millennials, serving an international customer base, with predicted 2016-2017 turnover of £5 million.


What he said: My background with brands including Adidas, American Express and STA Travel has provided Together with the strategic prowess to compete with some of the biggest names in youth travel.


One key element to our success is online booking technology with a monthly direct debit payment scheme plus the ability to split payments with friends and soon, an itinerary app for iPhone and Android phones.
Adam Vanstone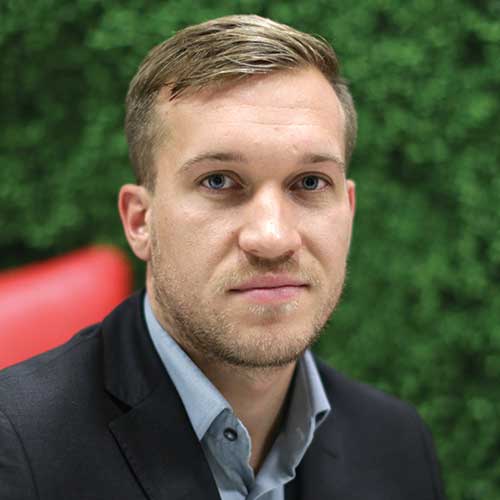 Campaigns and partnerships marketing executive
Flight Centre
About: Adam started as a consultant in Flight Centre's London Regent Street store. After six months he moved to head office in a marketing executive role.
What his nominator said: Adam dived in and worked on multiple projects at a time, including big budget campaigns and assisting with partnership negotiations. After 18 months his manager moved, leaving Adam holding the fort for three months. During this time he continued executing high quality campaigns but also secured annual co-operative funds from a key partner.
Adam's role has grown to embrace all Flight Centre retail brands and large media partnerships. There is no doubt his future is very bright.
Ann Marie Egan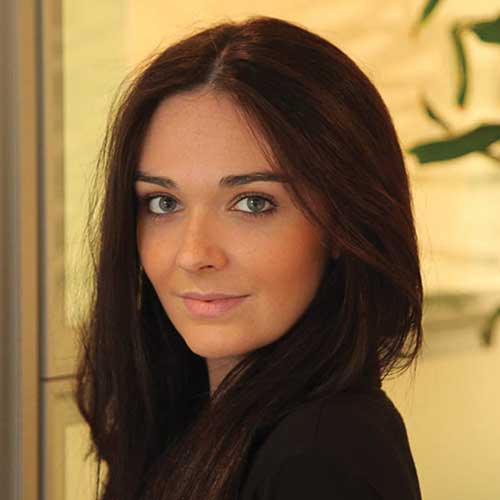 Marketing and research executive
Elman Wall Group
About: Ann-Marie began working part time at the accountancy group in 2010 while studying for a philosophy degree. Upon graduation, a full-time role was created for her.
What she said: At Elman Wall I do CRM work, marketing, research and I helped create the new website. I recently organised the sixth Travel Directors' Summit – a highly respected and leading industry event, plus I work with sister firm Summit Advisory. I kept moving up, grabbed all the opportunities given to me, learned a lot and am eager to progress.
Ashley Louise Morgan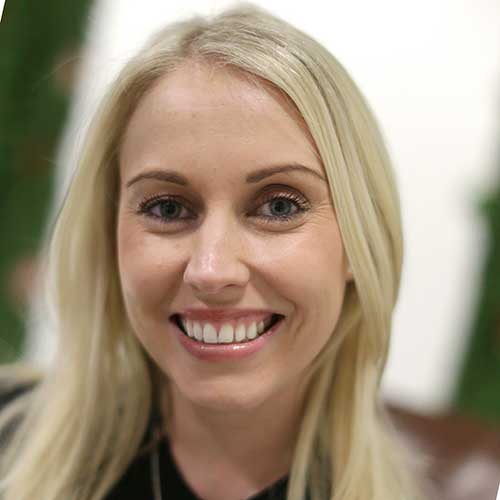 Account manager
Liverpool John Lennon airport
About: Ashley joined the airport after leaving Hilton Worldwide two years ago.
What she said: I was tasked to re-launch the airport's agent reward programme, design social media strategies and work with tour operators to create incentives. I now have over 2,000 engaged North West agents alone, as well as a healthy Facebook following. I independently funded my CIPD qualification in order to gain a broader knowledge of the people side of the business. I take pride and joy in any opportunity to spread the brand wherever I go. To be part of 30 under 30 is a huge honour.
Carla Manent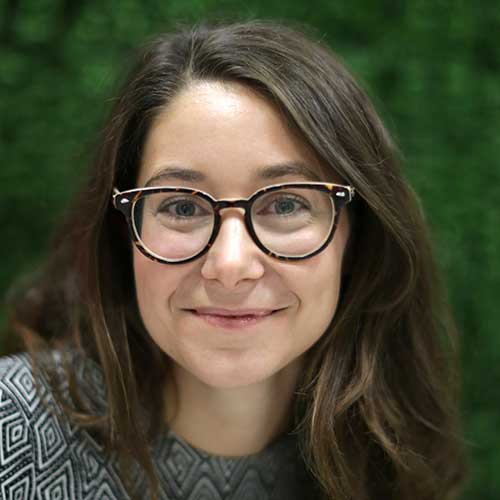 Product owner, mobile apps
Tui Group
About: Carla joined Tui's highly competitive International Graduate Scheme, completing challenging projects including a review and improvement plan of all the back office processes of TUI's DMC operations in Mexico and collaboration elaborating the strategic and financial plan to expand TUI's DMC operations to new long-haul destinations.
What her nominator said: Carla is an extremely capable and determined individual who has already made impressive progress. Carla is now helping to shape Tui's vision for mobile apps, an area of major strategic importance for Tui and the travel business as a whole.
Carla has recently been promoted to product owner, working with Tui's key markets to define, prioritise and deliver improvements to Tui's suite of mobile apps.
Christopher Roach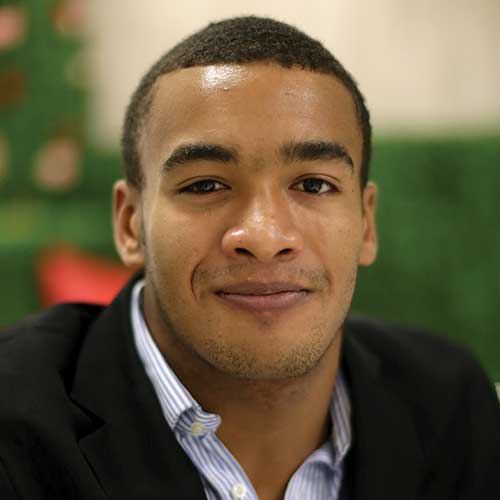 Founder
While We Are Young
About: Christopher had "zero understanding" of the travel industry or business in general, 12 months ago, but he didn't let that stop him from launching his own business.
What he said: While We Are Young was founded to bridge a gap between the student market and luxury destinations, one very rarely targeted by major student tour operators. Our Explore Barbados and Discover Arabia tours are one of a kind as no other student tour operators target the destinations we do. I'm proud of the fact we've started a conversation on destinations not considered the norm for students - the majority will have gone to Thailand, Australia, Bali, but how many visit Barbados, Dubai or Oman?
Daniel Boardman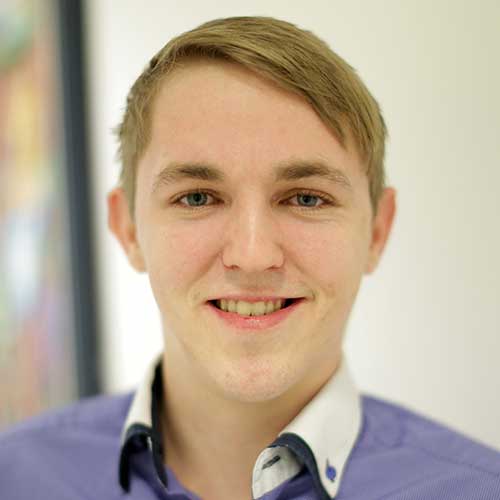 Head of search engine optimisation
hoppa
About: Daniel joined Resorthoppa in 2014, his first travel industry appointment.
What he said: I began as the only SEO exec in the marketing team. Two and a half years later I head a team of five, soon to be six. We were initially heavily reliant on Pay Per Click and have changed our mix so that SEO is now our most profitable channel. I also orchestrated a site migration as part of a rebrand to hoppa, which laid the foundations for an expansive campaign with world-renowned publishers. Our visibility has gone from one of the worst in our vertical to one of the best.
David McDonald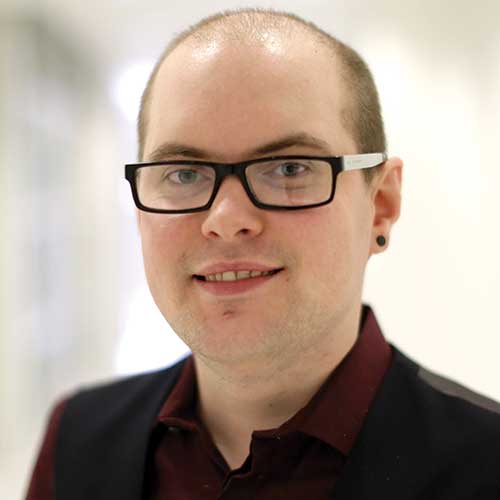 Operations director
World Travel Lounge
About: David joined the independent agency 18 months ago and opened three locations across the Fylde coast in his first four months with another coming soon.
What his nominator said: David doesn't know the meaning of taking it slow! He is 100% committed to his role and when setback strikes; whether floods, terrorism, write-offs, customer fraud or attempted break-ins, he rises up in the faces of adversity and uses the experience to make him stronger. He is a born leader, striking the right balance with his sales team and inspiring them to be proud of the WTL brand; committed to offering them job satisfaction.
Declan Maguire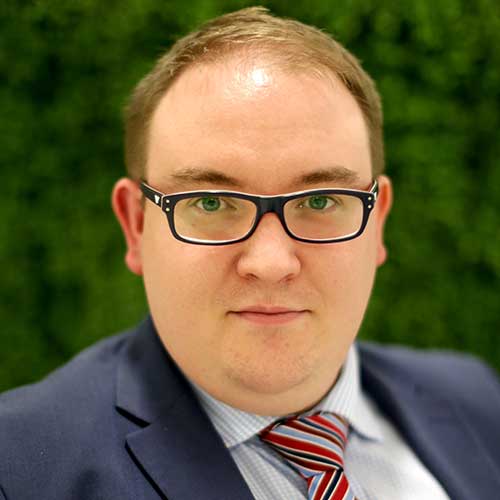 Aviation development manager
Doncaster Sheffield airport
About: Declan has a BSc in Aviation Management and after a work placement with Tui, he went on to work for Virgin Atlantic.
What he said: After working for Virgin's alliance and codeshare division, I moved to Routes, the airline and airport networking event, where I account managed at senior levels and helped conversations between airports, airlines and tourism authorities. Since February 2015 I have been aviation development manager for Doncaster Sheffield Airport. I am responsible for developing air services, airline account management and work closely with marketing to support existing airlines in developing their market share.
Gemma Budd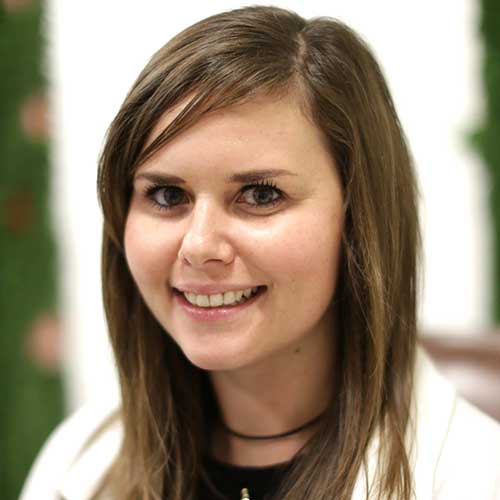 Retail marketing manager
Flight Centre
About: In just five years Gemma has gone from working on the shop floor as a sales consultant to heading the marketing strategy for almost 100 UK Flight Centre stores.
What her nominator said: All it takes is a few minutes in Gemma's company to realise why she is so respected and successful. Gemma is the hardest worker I have ever met and this, combined with her passion and natural flair for marketing, has resulted in a glittering career path so far. She is a natural leader, inspiring co-workers with her drive, enthusiasm and initiative, and is one of the most approachable people in the company.
Georgia Lewis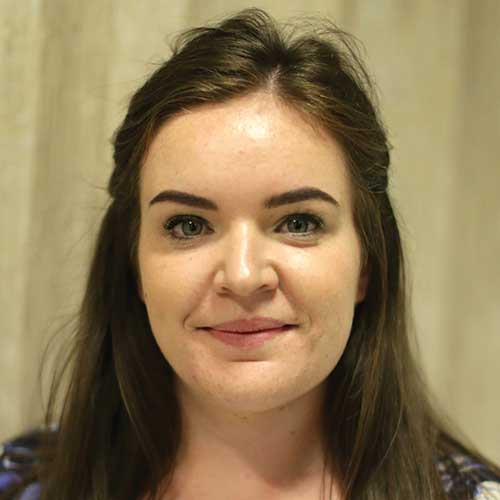 Business development manager
All Leisure Holidays
About: Since joining the trade sales team in July 2013 as a sales consultant, Georgia has swiftly progressed her career.
What her nominator said: Soon after joining, Georgia took on the role of trade marketing before being promoted to her current position as sales executive. Following the departure of the head of trade sales, Georgia took on a huge number of extra responsibilities. Working alongside the group sales director, she ensured our service to agents remained unaffected.
What has really impressed me about Georgia is the entrepreneurial and professional way that she has approached all of the extra responsibilities that I have asked her to take on.
Heather Bissix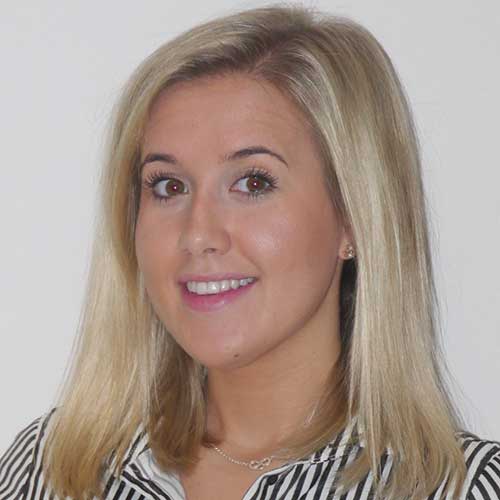 Campaign executive
Royal Caribbean
About: Heather has worked for Royal Caribbean for five years in a variety of roles and disciplines.
Her nominator said: Heather has excelled in every position to date and constantly looks for ways to improve process and results. Heather is highly creative and uses her initiative and superb people skills to develop relationships in our UK office, the Miami head office and onboard our ships.
Heather was given a project to grow our Next Cruise onboard sales programme for direct and trade channels. Heather attacked her project with gusto and we are already +20% year on year.
Jamie-Lee Abtar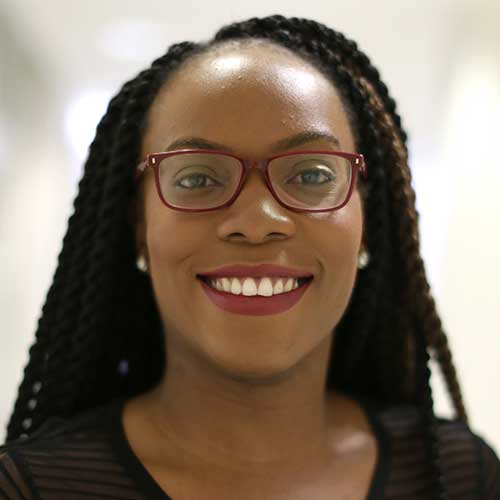 Founder
Be Distinctly Different
About: Jamie-Lee founded the boutique travel marketing agency, specialising in destination promotion, particularly the Caribbean.
What his nominator said: If I had to describe Jamie-Lee in three words, they would be driven, inspired and enthusiastic. The original ideas that flow to the brands she looks after and her own travel projects are astounding. Just this year Jamie-Lee has masterminded Your Caribbean (a tailor-made Caribbean specialist operator), The Travel Marketing Toolkit (a networking and knowledge event in Barbados for the trade) and In The Travel Know (an interactive e-newsletter for the trade), alongside multiple campaigns for travel brands that she represents.
Jessica Matthews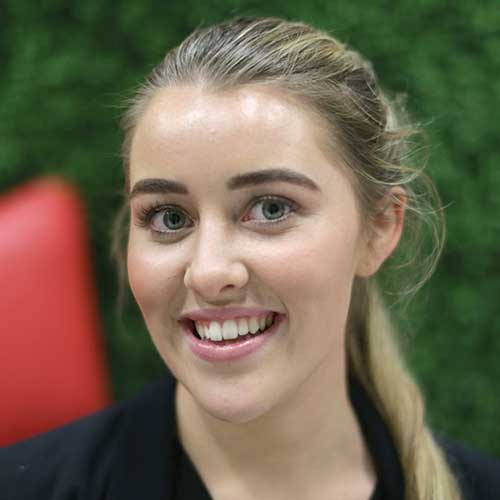 Assistant manager
Myriad Travel
About: Jessica is TTG's Young Travel Agent of the Year, a Sandals Ambassador and Saga's most improved seller in July 2016.
What her nominator said: Jessica is one of the most enthusiastic agents I have ever worked with and is very target driven. She has beaten every revenue target set and in doing so has won many places on educationals, which she feels are essential to her progression. At the age of 20 she has achieved so much and in my opinion is the future of travel. She has all the attributes and is technically savvy, putting Myriad Travel on the social media forefront with blogs and offers. She has increased our following from 250 to over 1,500. Dedication like this is hard to find and she goes the extra mile for all her clients.
Joe Stringer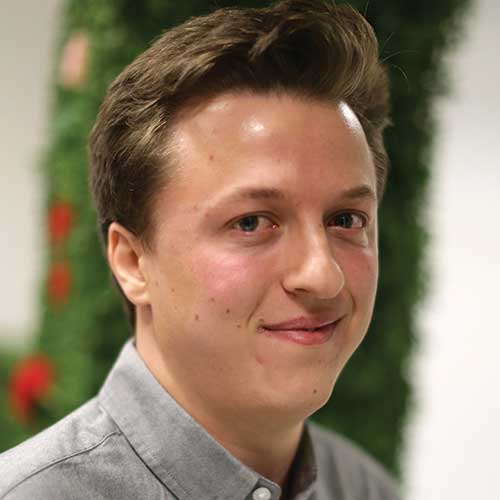 Solution architect
Icelolly.com
About: Joe joined the company just before his 19th birthday in 2011 as a member of technical support. He is now the lead technical designer for the holiday comparison site.
What his nominator said: Joe is an inspirational, go-getting IT professional at the epicentre of much of the technological development achieved by icelolly.com.
John Bridge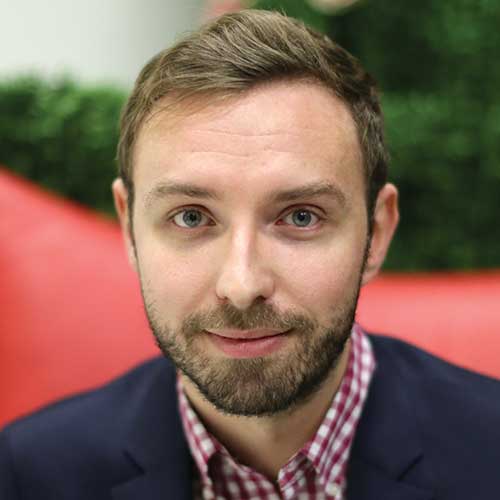 Director
TravelBeat
About: After successfully growing key events in Liverpool, John spent four years with made before joining TravelBeat six months ago.
What his nominator said: At only 28, John has achieved so much. He is now The Tourism Society's youngest board member and has helped TravelBeat to grow in the six months he's been here. Since April, he's opened up a new department heading up the representation side of our business. He's won UK outbound representation contracts from globally renowned clients, while increasing our core digital business.
Jon Bentley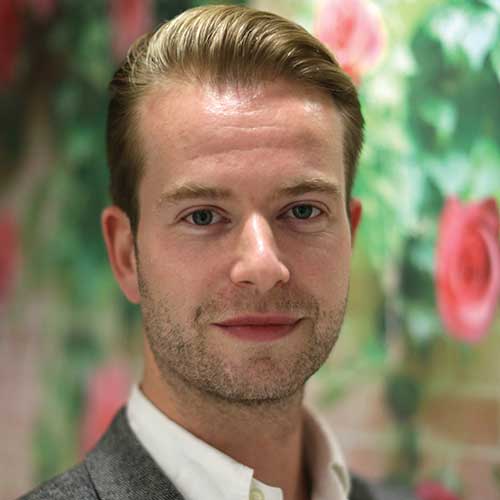 Founder and chief executive
FlightBite
About: FlightBite was set up to offer an airfare search engine with a credit facility offering monthly repayments.
What he said: In only one year, I have successfully taken my company from initial concept to launch. FlightBite is a unique booking and finance solution.
Kai Page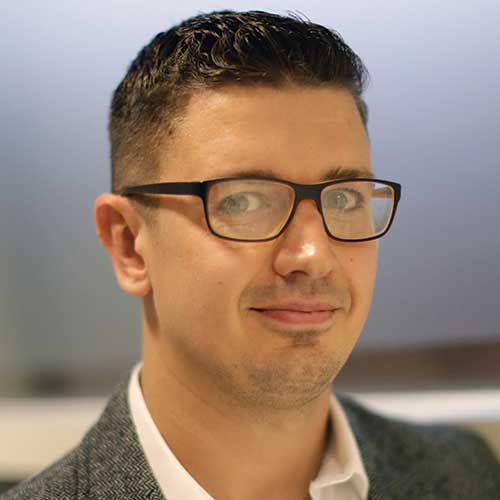 Optimisation and acquisition manager
Malta Direct/Belleair
About: Kai joined the Malta specialist earlier this year from Affinion Travel.
What his nominator said: The drive and expertise that Kai has brought to the business has had a direct impact on our overall online performance. Kai's improved web strategy has resulted in a 15% increase in conversion and a 46% increase in web sessions/visits.
Leanne Keen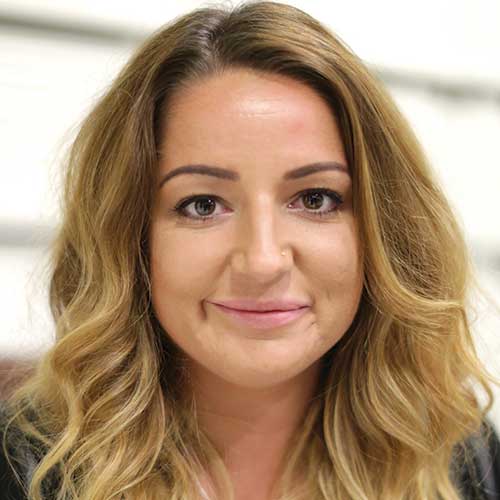 Corporate relationship manager
Stansted airport
About: Leanne left university in 2014 with a first class degree in investment banking. She joined Manchester Airport Group as a yield analyst and later became trading manager for East Midlands airport. She is now in the aviation development team at Stansted.
What her nominator said: I am nominating Leanne for TTG's Tomorrow's Travel Leaders because I feel it will be a great opportunity for her to meet like-minded and career-driven young individuals, which will in turn aid her as she furthers her career within the travel industry.
Lee Ballard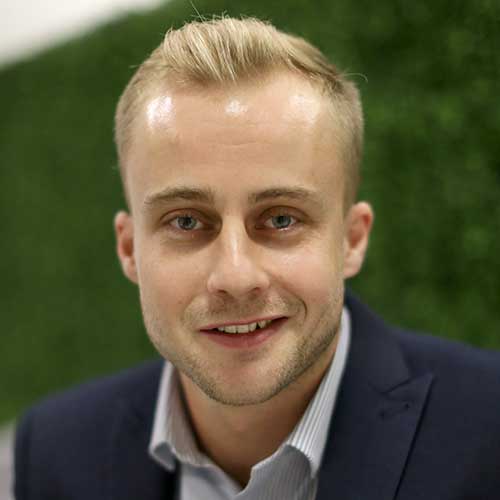 Senior sales manager
SLC Representation
About: Lee studied media and communications but worked in geophysics in the Australian Outback after graduating. He joined SLC in 2013.
What his nominator said: Lee has progressed from managing the sales and marketing of a small portfolio of hotels to taking responsibility for the P&L of a significant division and leading a team of sales executives. He is one of the most commercially astute employees we have.
Margaux Marshall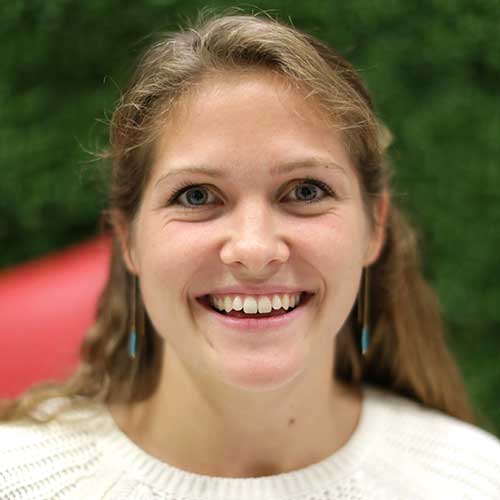 Founder
The Lone Travellers
About: Margaux founded her website frustrated at the lack of information about visas, weather and other basics that backpackers need before their trip. She launched it while working full-time for a web agency.
What she said: It became apparent to me there was a gap in the market for a website to hold all of this information in one place. The Lone Travellers has an intuitive design where all the travel information you need is within three clicks. The content is user-generated, so readers can see who is behind great tips. Three years on from backpacking, I have learned how to code, have a sound business plan, raised initial funding and now have a functioning site.
Mark McCulloch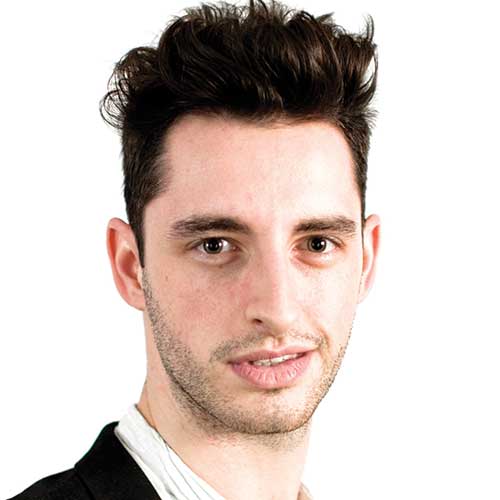 Senior PR manager
Hills Balfour
About: Mark heads up the UK PR for NYC & Company and lectures on the BA and MA Public Relations courses at the London College of Communication.
What his nominator said: With a mixture of agency and in-house roles on both sides of the pond, Mark's knowledge of global public relations strategies, techniques and technologies is second to none.
Mircea Tudose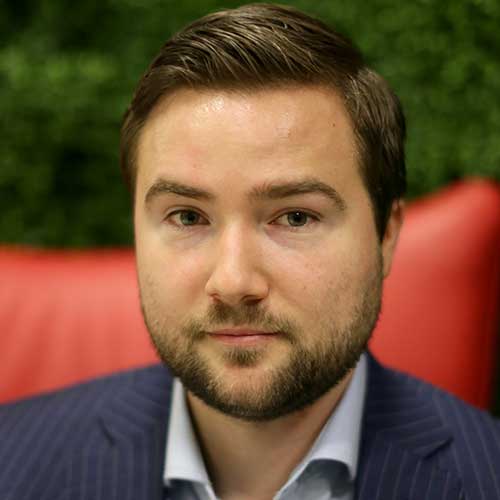 Manager of aviation program management office
Tui Group
About: Mircea joined Tui Deutschland via its international graduate leadership programme. He was later tasked with setting up and running the aviation programme management office.
What his nominator said: Mircea has been a key part of the management team and gained the trust of senior managers and project teams despite his young age. In the past two years Mircea and his team played a significant role in transforming our airlines and he has been many times recognised for his excellent performance.
Natasha Iacona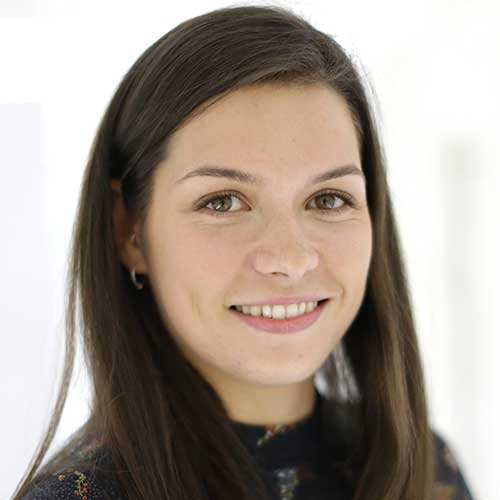 Assistant management accountant
Intrepid Travel
About: Natasha joined six years ago and was part of the team which oversaw its move back into private ownership following a four-year joint venture with Tui.
What her nominator said: Natasha single-handedly project-managed the company's recent office move from Hampshire to a new European headquarters in Brixton. Having joined as an account executive in 2010, Natasha was promoted in 2014 to her current position and has since taken on a wider role, looking after HR for the 40-strong UK team.
Nathan Cable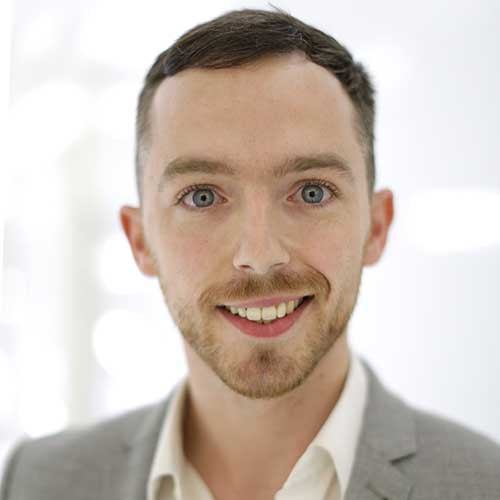 Co-founder/head of sales and marketing
Party Hard Travel
About: Party Hard Travel is looking to break the 10,000-passenger mark next year.
What his nominator said: Nathan has secured deals with some of the biggest clubs and events around Europe, which has enabled Party Hard to offer something no one in the market currently does.
Oliver Corkhill
Director, Alpine Guru and Villa Guru
Leo Trippi Group
About: In 2011, aged 21, Oliver launched Alpine Guru with fellow instructor Anthony Cullen.
What his nominator said: By 2014, Alpine Guru offered 300 properties and achieved its first £1 million in sales. The success led to sister firm Villa Guru launching in 2014, replicating Alpine's model in the villa market.
Rachael Belshaw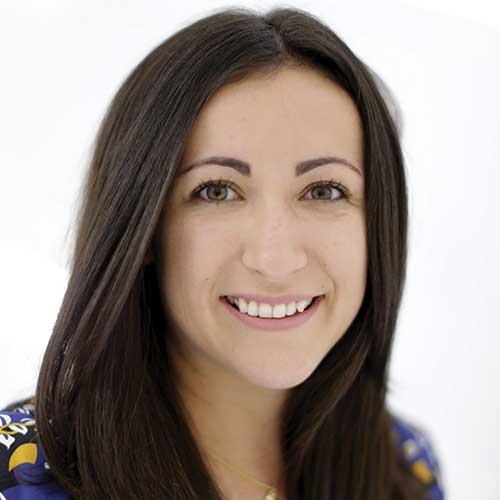 Business development manager
Attraction World
About: Rachael has been with Attraction World for less than two years, making the transition into the sales, marketing and commercial world after joining from a training background.
What her nominator said: Rachael has achieved great results with several key accounts. After finishing 2014 30% ahead on revenue, Rachael grew our Barrhead Travel business to even greater levels in 2015: +27% on passengers; and +26% on revenue. These types of performances have been driven from Rachael's attention to detail, eye for opportunity and consistent analysis of trading and promotions. Rachael is one to look out for and will be a "leader in travel" in the future.
Sophie Kelk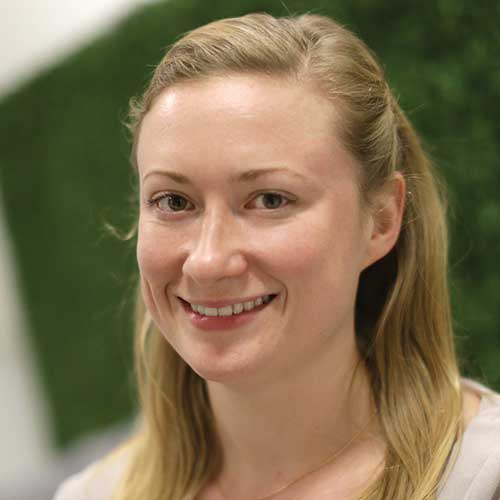 Account director
Brighter Group
About: Sophie started in property, moved to luxury and found her home in travel.
What her nominator said: Sophie lives and breathes the travel industry with her own sporty spin on everything she does. She takes her passion to a new level from swimming the Channel to triathlons along the Thames, or even volunteering at the Calais "Jungle". She inspires people to do better.
Tom Driscoll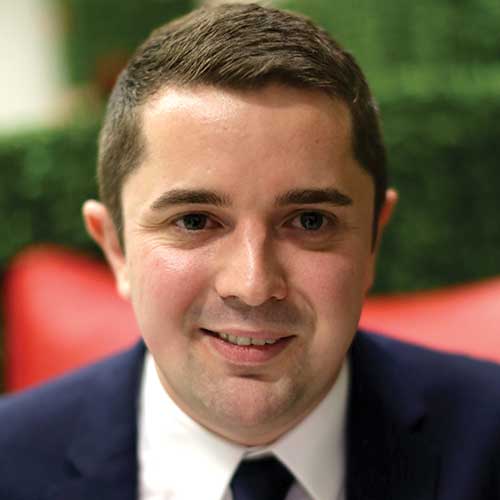 Fathom onboard product delivery director
Carnival UK
About: Tom went from being a P&O crewmember to overseeing the onboard product for Fathom, which included taking US passengers to Cuba for the first time in 50 years.
What his nominator said: Tom worked tirelessly ensuring all aspects of the onboard product reflected the brand. It was a complex project in rolling it out across all areas of the ship, including the shops and entertainment. He did it brilliantly.
Tom Hawes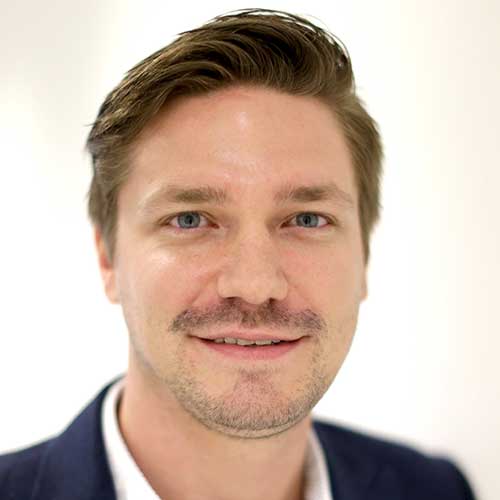 Business development manager
intuitive Ltd
About: Tom joined the travel technology supplier in April after working with several adventure tour operators. He now looks after the tailor-made operator sector.
His nominator said: As a complex travel technology supplier, we were looking for a business development manager that could understand and empathise with the needs of a tour operator and match their requirements to the benefits our technology can bring. Tom got up to speed incredibly quickly and surpassed expectations, generating his own leads in a totally new market for us.
Sponsors
"Attraction World believes in giving young people the opportunity to push themselves and excel. TTG's Tomorrow's Travel Leaders not only allows talented individuals to showcase their talent on a larger scale, but gives access to influential leaders who talk about their own successes (and mistakes) to the undoubted benefit of each 30 Under 30 member."
Nick Hughes, sales and marketing director, Attraction World
"Virgin Holidays is a playful, energetic and innovative brand – and we have some of the brightest and boldest people in our team to keep us on our toes. Therefore it's a natural fit for us to support some of the trail-blazing young people in the travel industry; the best of whom are represented in TTG's 30 Under 30."
Mark Anderson, managing director, Virgin Holidays
"World Travel Market and Reed Exhibitions are keen to show our commitment to rising talent and TTG's initiative gives us the right platform to demonstrate that. Working alongside WTM's Career in Travel programme we aim to increase job opportunities in the industry. WTM's Career in Travel and TTG's Tomorrow's Travel Leaders give individuals the chance to develop their knowledge, understanding and exposure."
Simon Press, senior exhibition director, World Travel Market