Ambitious newcomers seize their time to shine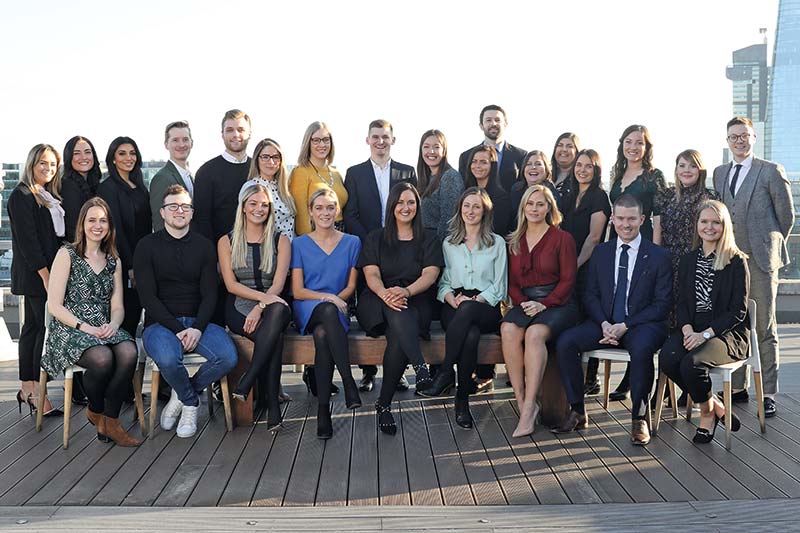 It's the list everyone embarking on a travel career wants to be on – the TTG 30 Under 30.

After much deliberation, the judging panel – which included representatives from the Institute of Travel & Tourism (ITT) and WTM London, as well as former alumni of the TTG 30 Under 30 and the TTG Media team – has produced the list for the seventh intake of Tomorrow's Travel Leaders.

Travel agencies, tour operators, cruise lines, airports, tourist boards and PR companies were among those to put forward candidates they deemed a future leader – and there were some impressive self-nominations too.

Daniel Pearce, CEO of TTG Media, said: "We're so excited to unveil this year's TTG 30 Under 30 and we're delighted to welcome back Gold Medal and Travel 2 – part of dnata Travel UK – as headline sponsor, supported by WTM London.

"We are also thrilled to again have the support of the ITT, with each of the 30 Under 30 gaining free membership to the institute."

All those selected will be invited to networking events to hear from and meet current travel industry leaders.

Sponsors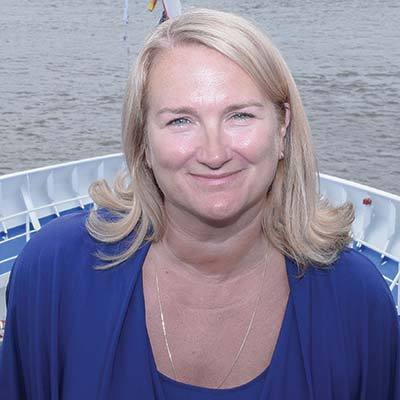 Lisa McAuley, managing director, Gold Medal and Travel 2
Gold Medal and Travel 2 are two of the trade's favourite brands – and they have stayed relevant by adapting to challenges.

As a business we put great effort into developing our teams, so we are always in step with the most important people – agents.

TTG's Tomorrow's Travel Leaders brings innovation to life. These 30 inspirational young people personify the drive, spirit and ideas needed for our sector to prosper, and we are proud to help support their development over the next year.

I urge all travel businesses to look at how they are nurturing their talent and driving innovation. Make sure you have staff that can enter these awards next year!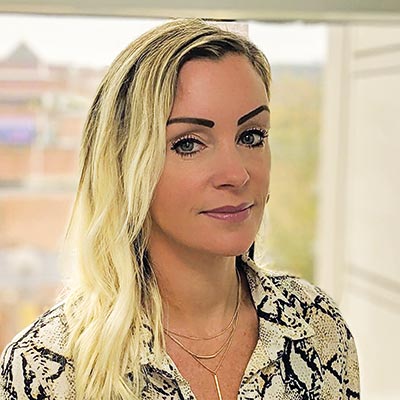 Carrie Lee, marketing manager, WTM London
WTM London is honoured to support TTG 30 under 30. It's a great opportunity for these young people to be able to network and learn from our travel community, including some of the most senior members of the Institute of Travel Tourism.

The 30 Under 30's hard work and passion for travel has enabled them to shine. We believe all the winners will continue to make waves. We'd like to congratulate the class of 2019 and are looking forward to working with you all during the year.
Adam Janaway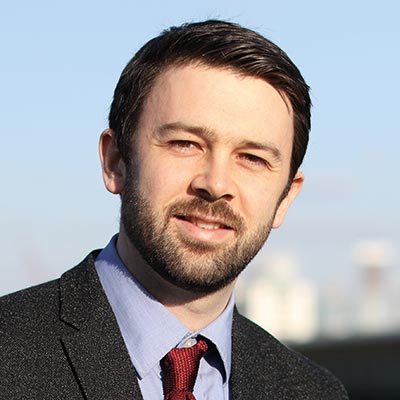 Operations manager, BUNAC
About: Adam began his BUNAC career as a student marketer while still at university before spending a year in the US as the director of a summer camp. Back in the UK, he joined work and travel specialist BUNAC as team leader of inbound programmes and a year later was promoted to operations manager.

What his nominator said: Adam has focused on core customer service levels, and driving forward system changes to benefit the business. He knows how to maximise staff productivity through his proactive management style. Customers' needs are at the forefront of all Adam's decisions along with commercial sense and awareness.
Amy Tidball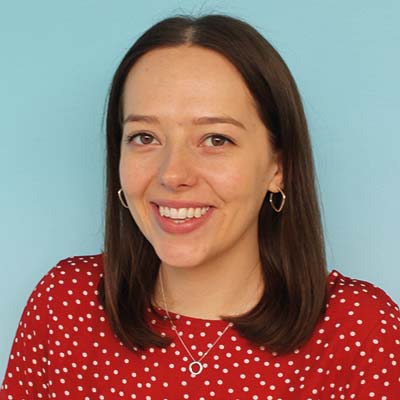 Senior commercial manager, ancillaries, Tui UK & Ireland
About: Amy joined Tui's Commercial Graduate scheme in 2016, having worked for a spell at the CAA as part of her degree. She took on the role of product strategy manager in April 2018, during which she managed seasonal planning for Tui's beach portfolio. Amy is one of just 80 "Rising Stars" in the company and has recently been promoted to senior commercial manager in the ancillaries team.

What her nominator said: Amy's development has been rapid and she has become a voice of authority. Her promotion is well deserved and it's a critical role – managing a portfolio including items such as select your seat, extra legroom and late checkout.
Becky Francis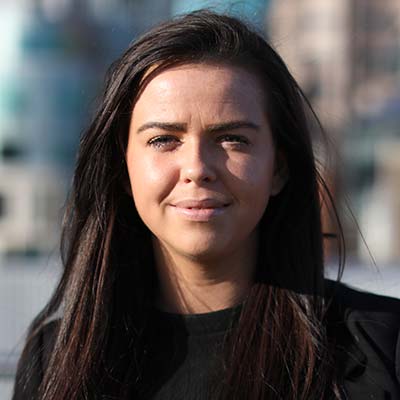 Head of sales UK & Europe, Contiki
About: Becky started her travel career in 2011 working for Thomas Cook's Club 18-30 while still at university. She rejoined the brand after graduation and later worked for Barrhead Travel in Newcastle before joining Contiki in 2016, initially as a sales manager before being promoted to head of sales for UK and Europe in June 2018.
What her nominator said: Becky is ambitious, bright, tenacious and has a natural talent for sales, as well as consistently demonstrating her passion for her role and the Contiki brand. She has shown great leadership qualities and the TTG 30 under 30 is a great way to recognise her achievements.
Ben Owen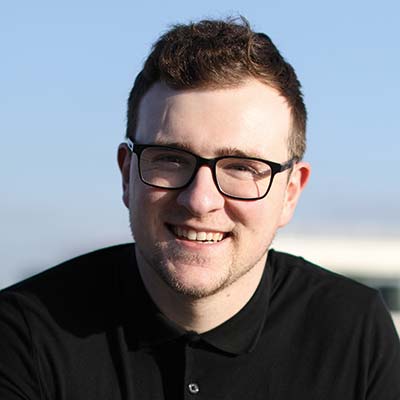 Director, Venture Travel Group
About: Ben is co-founder and director of online travel agency Venture Travel Group. He runs the company's social media marketing campaigns generating around 100 leads per day from Facebook and Instagram, as well as dealing with finances. Ben has helped take the business from zero to being on track to hit over £1 million in the second full year of trading.
What his nominator said: Since launching in October 2017, Venture Travel Group has won multiple awards and booked numerous celebrities, actors and athletes.
In November 2018 Ben was invited on stage to share the Venture Travel story to over 300 agents
and suppliers at the Global Travel Group's conference in Orlando.
Chloe Palmer
Partnership development manager, P&O Cruises
About: After joining Tui in 2013 as an apprentice, Chloe was promoted to store manager within just three years. While working in this role, she developed a passion for cruise, which led to her move to her role with P&O Cruises as partnership development manager.

What she said: My role combines all areas of account management, allowing me to develop my skillset and forge relationships with our travel agent partners. I'm so grateful to be part of this year's 30 Under 30, and look forward to getting to know and learning from the other nominees.
Chris Ion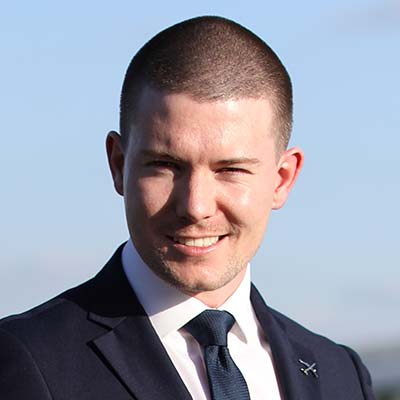 Aviation development executive, Newcastle International airport
About: Chris started his travel career as a rep for Tui in 2010 before moving on to business development roles with Jet2.com and Qatar Airways. Chris now works for the aviation development team at Newcastle airport, which is responsible for managing airline and tour operator relationships.
What he said: I love what I do and I'm very proud to represent my home region. Despite the strong commercial focus, my role is ultimately about people – the impact it can have on people is immeasurable. Our services can connect families, businesses or simply allow people to take that once-in-a-lifetime trip.
Emily Edwards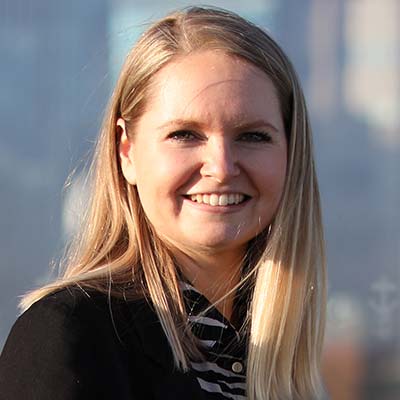 Demand marketing lead, travel division, Reed Exhibitions
About: Emily's love of travel and experience of working in digital marketing led to her being headhunted for a job with WTM London three years ago. Having secured a Digital Marketing CIM qualification, Emily is now being promoted to the role of demand marketing lead for all 18 shows run by the travel division of Reed Exhibitions.

What she said: I wanted to be a part of this programme, as this is such an amazing opportunity to network and learn from other travel industry professionals.
Helen Hays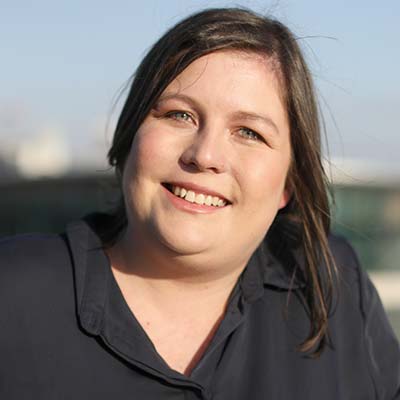 Social media consultant, Ginger Juice
About: Helen's travel career started at 15 as a summer worker for her family's business, Hays Travel. After several roles there, she joined Ginger Juice as digital marketing manager in 2016, which involves consultancy, strategy, training, speaking at events and advertising delivery.

What her nominator said: Helen has creative energy and is a tech whizz too. It's a rare combination, and has enabled her to carve out a valuable niche within travel industry social media. She's the perfect fit for Ginger Juice and Travel Gossip and she leads on many consumer and trade-facing campaigns.
Hugh Bourne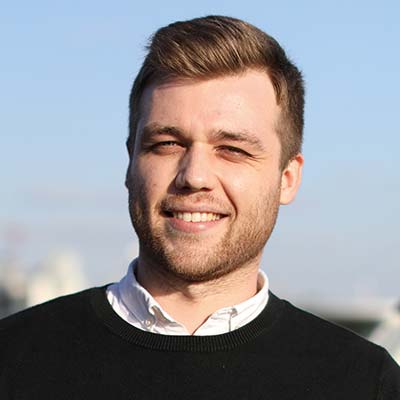 Director, Venture Travel Group
About: Hugh co-founded OTA Venture Travel in 2017 after starting his career with Hays Travel. He focuses on sales and the customer journey – from enquiry through to return home. As Venture Travel generates most of its enquiries through social media, Hugh's typical day consists of responding to messages, processing bookings and speaking to customers on the phone.
What his nominator said: Hugh has been an entrepreneur from a young age – in school he and business partner Ben Owen sold drinks and sweets to undercut the tuck shop, before setting up an online furniture business. Hugh's experience at Hays allowed him to develop the destination knowledge and sales skills that have been key to Venture's success.
Kelly O'Flaherty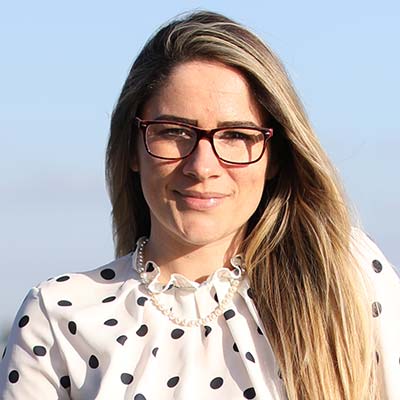 Digital sales partnerships manager, Newmarket Holidays
About: Starting her career in 2012 as a consultant for Flight Centre Travel Group, Kelly later moved into hotel contracting at Expat Explore before joining gapyear.com in 2014 in her first affiliate/partner marketing role. She also worked for Ve Global and Hoppa before joining Newmarket Holidays where she is responsible for setting up and managing affiliate programmes and developing digital partnerships.

What her nominator said: Newmarket has benefited hugely from Kelly's experience in the digital space as our business goes through transformational change. With drive, passion and boundless enthusiasm, Kelly's positive attitude is infectious and, in a team environment, this cannot be underestimated.
Anna Ganthaler
Lead consultant - strategy and business transformation, Tui
About: Italian national Anna joined Tui's International Graduate Programme in 2015 having previously completed an internship with German airline Lufthansa.

Her rapid progress through the company has resulted in Anna becoming the youngest senior leader at Tui. In her current role Anna, who is fluent in five languages, works with purchasing directors to understand Tui's strategic direction and to design new principles for future ways of working.
What her nominator said: I see Anna as a future director for Tui. She is driven, astute and has shown a unique capacity to grow into new responsibilities. In 25 years at Tui, I have never seen someone so young have such confidence and ability to influence.
James Whiteman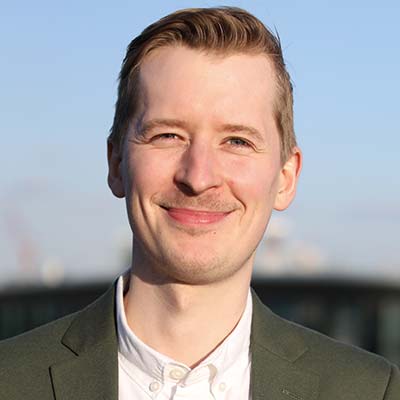 Marketing executive, Cookson Adventures
About: After starting his career with an internship at Brown + Hudson, James later worked for Imagine Travel and then Jacada Travel, where he became a product and content manager in a fast-expanding company. Since joining Cookson Adventures last year, James's varied role has seen him designing full-page ads and significantly growing the company's social media presence.

What he said: I was encouraged to apply for TTG 30 Under 30 by our chief executive Adam Sebba and by the success of a former manager, Heather Richardson, who was featured in the list in 2015.
Katherine Edmonds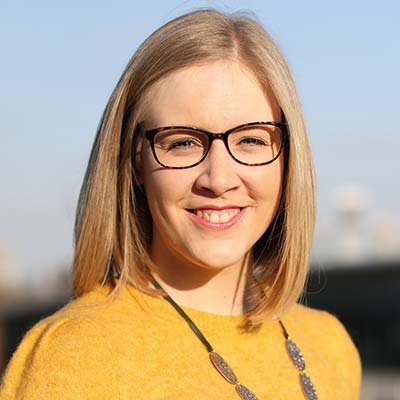 Ecommerce trading manager, Thomas Cook UK & Ireland
About: Katherine's career at Thomas Cook started in 2016 when she joined the operator's Commercial Graduate programme. Katherine was part of the special assistance team supporting colleagues and customers during Hurricane Irma in 2017. In October 2018, she was promoted to ecommerce trading manager for third-party products.
What she said: Through the TTG 30 Under 30, I hope to meet ambitious people as well as current travel leaders.
Cassie Goodwin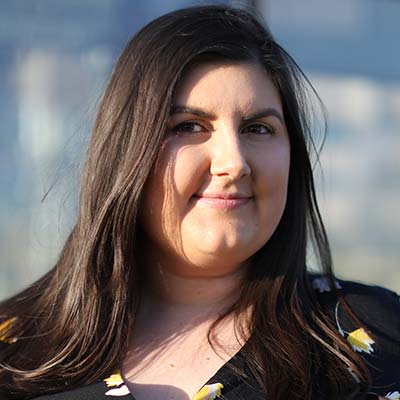 Retail development manager, Holiday Extras
About: Aged 19, Cassie began her career as a modern apprentice with Tui and rapidly rose to become assistant store manager and then deputy manager. She moved to Holiday Extras as relationship development manager in August 2017 and has been working on a range of high-priority training projects, including overseeing all new starter and new product training.
What she said: The achievement I'm most proud of is my recent selection for a secondment to manage Holiday Extras' Tui and Thomas Cook accounts. It's a privilege to manage these accounts and ultimately guide them to further success.
Kiri Dulay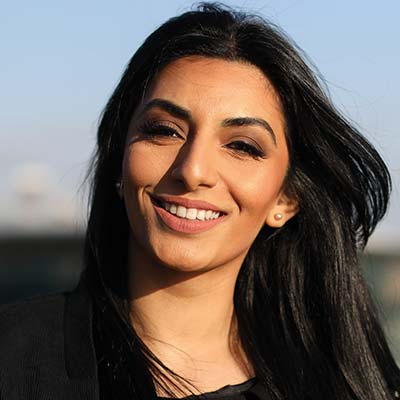 Marketing and social media manager, The Personal Travel Agents at The Co-operative Travel
About: After early experiences working for the Ministry of Defence and Diageo, then a spell as brand manager of skincare clinic DestinationSkin, Kiri moved into travel marketing with The Personal Travel Agents, where she has increased social media sales by 67% over the past two years.
What her nominator said: We see Kiri being an integral part of future growth. She has seen great results from developing and executing our social media strategy.
Lizzie Spearing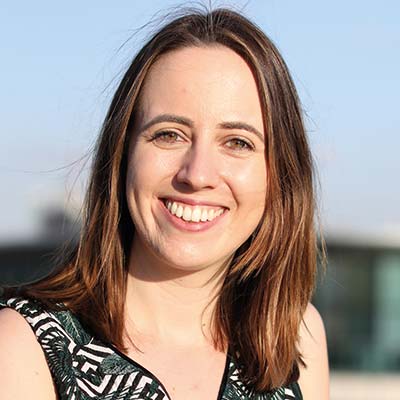 Marketing manager, Emirates Holidays
About: After beginning her career as a consultant at Flight Centre, Lizzie went on to work at STA Travel in the Work and Volunteer Abroad division, then as a marketing executive for Aito. She joined Emirates Holidays three years ago, initially as a temporary staff member before working her way up to marketing manager running her own department.
What her nominators said: We are the youngest department in the business and we feel Lizzie has played a huge part in not only our team's success but the success of the whole business. Her dedication and perseverance is why the department thrives.
James Scott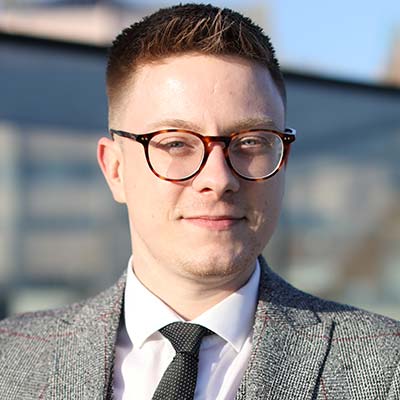 Business development manager, Norwegian Cruise Line
About: After travelling in New Zealand, James joined the industry when he took a role with Holland America Line and Seabourn as a reservations cruise consultant back in the UK. After a couple of promotions, James briefly moved out of the cruise sector with a spell at Southampton airport as a customer experience executive before securing his current business development manager role with NCL.
What his nominator said: I decided to nominate James because in just six months at Norwegian Cruise Line he has excelled on many fronts, particularly customer service, team support and business development. We strongly believe James is a leader of tomorrow and are committed to investing time, support and business opportunities to help him achieve his well-deserved goals.
Jade Semple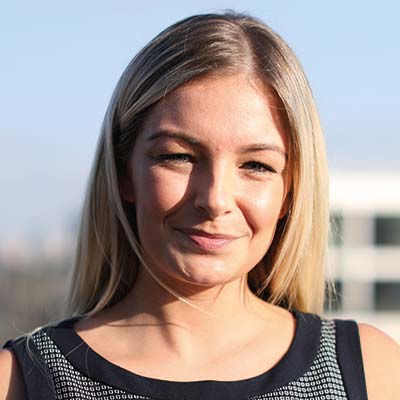 Business development and product manager, Barrhead Travel
About: Jade's career at Barrhead started as a 16-year-old in 2011 after leaving school to pursue a modern apprenticeship in the company's marketing team. She later moved into the business development department – being promoted to business development manager in 2016 and to her current role in late 2018 where she has shaped a training programme for new starters.

What her nominator said: I'm so proud of Jade and how far she has come since she started in my team. She is testament to the fact that if you work hard and are passionate about what you do, the sky really is the limit in terms of career progression at Barrhead Travel. She absolutely deserves industry-wide recognition for her success.
Jess Horne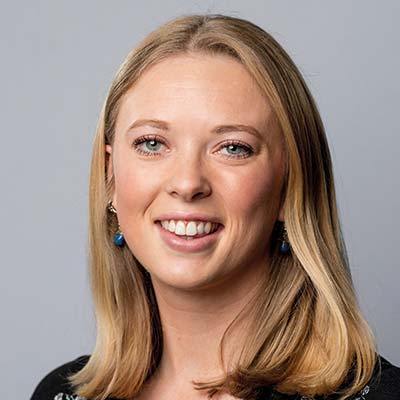 Marketing executive – private clients and trade, Abercrombie & Kent
About: Jess was snapped up by A&K for a full-time marketing role after starting her career with a competitor where she honed her PR, HR and marketing skills. Over the past two years, London-based Jess has planned and executed more than 80 events, from a major partnership event with Brand USA for more than 100 guests at the Natural History Museum to intimate dinners with key trade partners.

What her nominator said: Jess started at quite a challenging time – there was no marketing director in place yet and the rest of the team was based in our Cheltenham office. But this didn't stop Jess storming on. It would come as no surprise to me if Jess was leading the team in the travel space in five years' time.
Jodie Pilgrim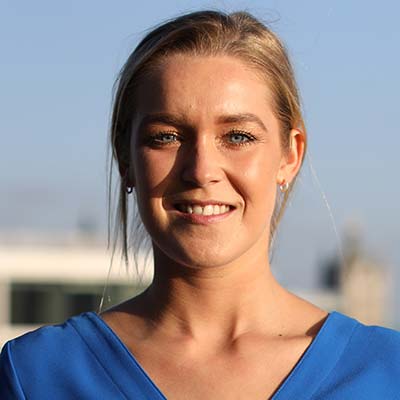 Head of overseas management, Party Hard Travel
About: Jodie took on the task of becoming Party Hard Travel's first in-destination brand ambassador, looking after more than 2,000 guests in Malia, Crete, and earning an unprecedented number of five-star reviews. Jodie was so successful the company changed its business model for the following summer when she hired a team of in-resort brand ambassadors. Jodie has also been busy creating new events for the summer 2019 season.

What her nominator said: Jodie showed a supernatural work ethic over the summer dealing with
up to 300 guests per week and working 18-hour days to keep up with demand. She has been instrumental in helping Party Hard become market leader.
Jodie Stuart
Key account manager – South East, Gold Medal and Travel 2
About: After starting her career with Tui then The Co-operative Travel, Jodie went on to work for Cruise & Maritime Voyages, Saga and Attraction World. She joined Gold Medal and Travel 2 last year and has proved particularly successful managing the brands' social and content strategy with several campaigns going viral. Jodie has also become a leading marketing expert for domestic travel.

What her nominator said: With her mix of sales, marketing and commercial skillsets, Jodie will go on to achieve anything she puts her mind to. She has a hunger for knowledge and continues to impress, while her attitude is the most enabling and positive of anyone I've worked with.
Koral Lipton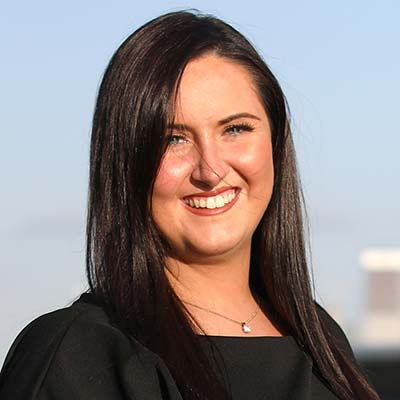 Key account manager – Scotland, Northern Ireland and Isle of Man, Gold Medal and Travel 2
About: Koral started her travel career aged 18 in Travel 2's reservations team in 2008 while taking a gap year from university. She moved on to work in tours before being seconded to help set up the Cruise Plus department where she ended up managing a team of five aged just 23. Koral took up her current key account manager role in November 2016.

What her nominator said: Koral has significantly grown key accounts, and her attributes definitely point towards a natural step up as a senior account manager or head of sales over the next five years. Her key strengths of being a good people manager, great relationship-building skills and natural flair for marketing will enable her to push her career on even further. Koral is a clear one to watch in the industry.
Lucy Holden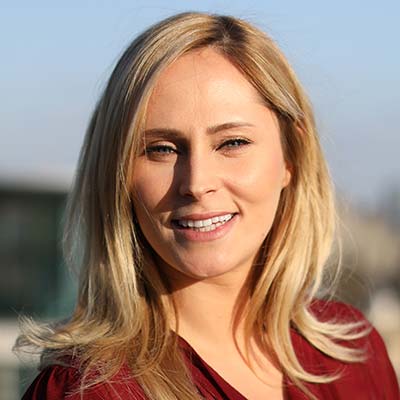 Business development manager, WeSwap.com
About: Lucy worked in the fashion industry until her mid-20s. She then spent four years at online deals specialist Groupon before moving into travel with Holiday Extras for three years. She has since progressed to her current role at peer-to-peer travel money start-up WeSwap where she is tasked with bringing the brand's B2B product to the travel industry.
What she said: Joining the travel industry has been the best decision I have made for my career – the industry is competitive yet incredibly friendly. My invaluable time at Holiday Extras gave me the stepping stone I needed into the industry, and I learnt everything I needed to work in sales successfully.
Matt Pink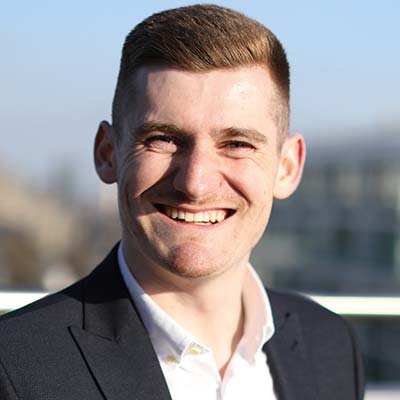 Commercial graduate, Thomas Cook UK & Ireland
About: Since joining Cook's Commercial Graduate Scheme two years ago, Matt has worked across the operator's ancillaries, product and ecommerce departments where he has led or contributed to major projects in each area. His final placement now sees him join the yield department.

What he said: I've always had a real desire to work within the travel industry and Thomas Cook's graduate scheme has been the ideal way to gain a solid commercial grounding. I've enjoyed driving change to improve our customer experience during the booking stage and in-resort, along with gaining experience within the growing digital side of our business.
Melissa Farrell
Business development manager, Click Travel
About: Melissa's career started in telemarketitng at Oaktree before she made the switch into business travel with Click. Since joining, she has made rapid progress moving from telemarketing into business development, where she brought in more than £5 million in new sales during her first nine months as a BDM. Melissa has also been recognised as Click's own Rising Star 2018.

What her nominator said: Melissa has a fantastically enthusiastic approach to her work and also her own development. Her innovative approach and experience has been invaluable to the transformation and growth of Click's sales team, and she has shown her adaptability by wearing many different hats and embracing every opportunity to grow, learn and put her skills to use.
Pippa Brumwell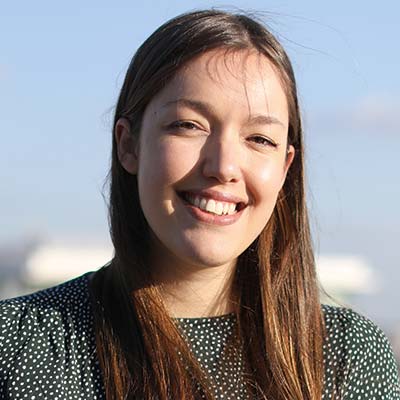 Assistant inside sales manager EMEA, G Adventures
About: Pippa's career at G Adventures started as a global connection officer in the contact centre four years ago, and she has progressed to her current position where she now oversees reporting, incentives, coaching and development for the entire UK contact centre.

What her nominator said: Pippa is widely recognised across the G Adventures business as one of our brightest rising stars. She has demonstrated an exceptional ability to adapt and take on new challenges, with a positive attitude and professionalism that inspires and motivates not just her team but many others across the business.
Molly Chapman
B2B product and marketing manager, STA Travel
About: Molly began her career at STA Travel during her final year of study at Manchester Metropolitan University. After graduating, she joined STA as product and marketing executive, before being promoted to B2B marketing manager. In her current position, Molly heads up a B2B product and marketing team of six, and is the youngest person to sit on the company's senior leadership board.

What her nominator said: Molly has high aspirations and the knowledge to go very far in the business. Already sitting on the GTMC's Next Generation board, Molly is keen to share and enhance her knowledge and experience within the business travel market. She pumps innovation into everything she does and works hard at carving out her career.
Timothy Walker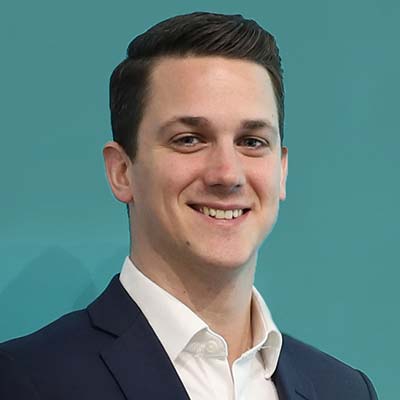 Account manager, TAG
About: Tim hasn't looked back since quitting financial services for a career in business travel three years ago. Last year, Tim saw turnover from his client base increase by more than £2 million, while he also significantly increased gross profit margin by carefully managing hotel and airline programmes.

What his nominator said: Tim is the kind of account manager you want looking after you. He is ever-present, takes all feedback seriously and actions every point you ask of him. Tim is gracious and caring and goes all out for his clients to make sure they are well looked after.
Zoe Minney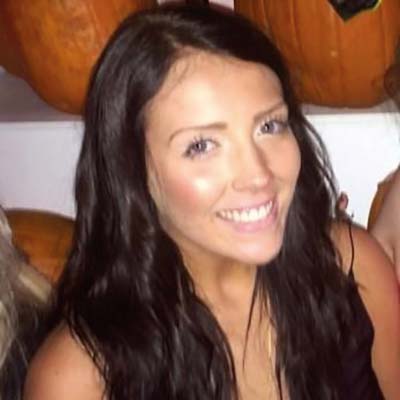 Publicity manager, The Walt Disney Company
About: Zoe began her career with Disney as a sales and marketing intern for Walt Disney Travel Company and Disney Cruise Line as part of a placement while she was still at university. Since joining Disney full-time in 2013, Zoe has worked as a marketing assistant and partnerships executive. She is now in the public relations team as PR manager, covering a 12-month maternity period.

What she said: I am most proud of managing the Walt Disney World and Saturday Night Takeaway project – when the show was broadcast live from the park – from concept to delivery. This involved pitching the idea to senior stakeholders in the Disney Company both in the UK and overseas, and to senior ITV directors.
Yasmin McKechnie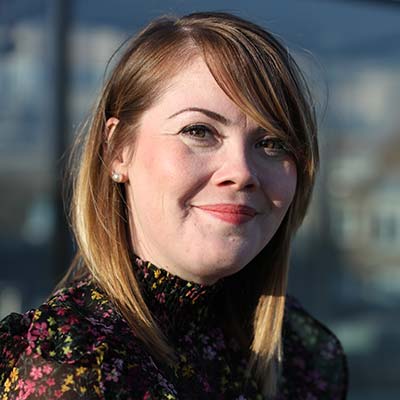 Strategic business manager, Carnival UK
About: After starting her career with Virgin Cruises then as a store manager with Virgin Retail, Yasmin realised her passion was for cruise, which led to her joining Carnival UK in 2016 as a regional sales manager. Yasmin was promoted to business manager the following year and currently has responsibility for P&O Cruises' key accounts. She says she is really excited to meet like-minded people through TTG 30 Under 30.

What her nominator said: Yasmin is exceptionally hard-working and driven, while also maintaining her very likeable character. With every company Yasmin has worked for, she has quickly progressed and been recognised as a future star. Yasmin is very well thought of among the senior team at P&O Cruises, and I have no doubt she will continue to progress there.