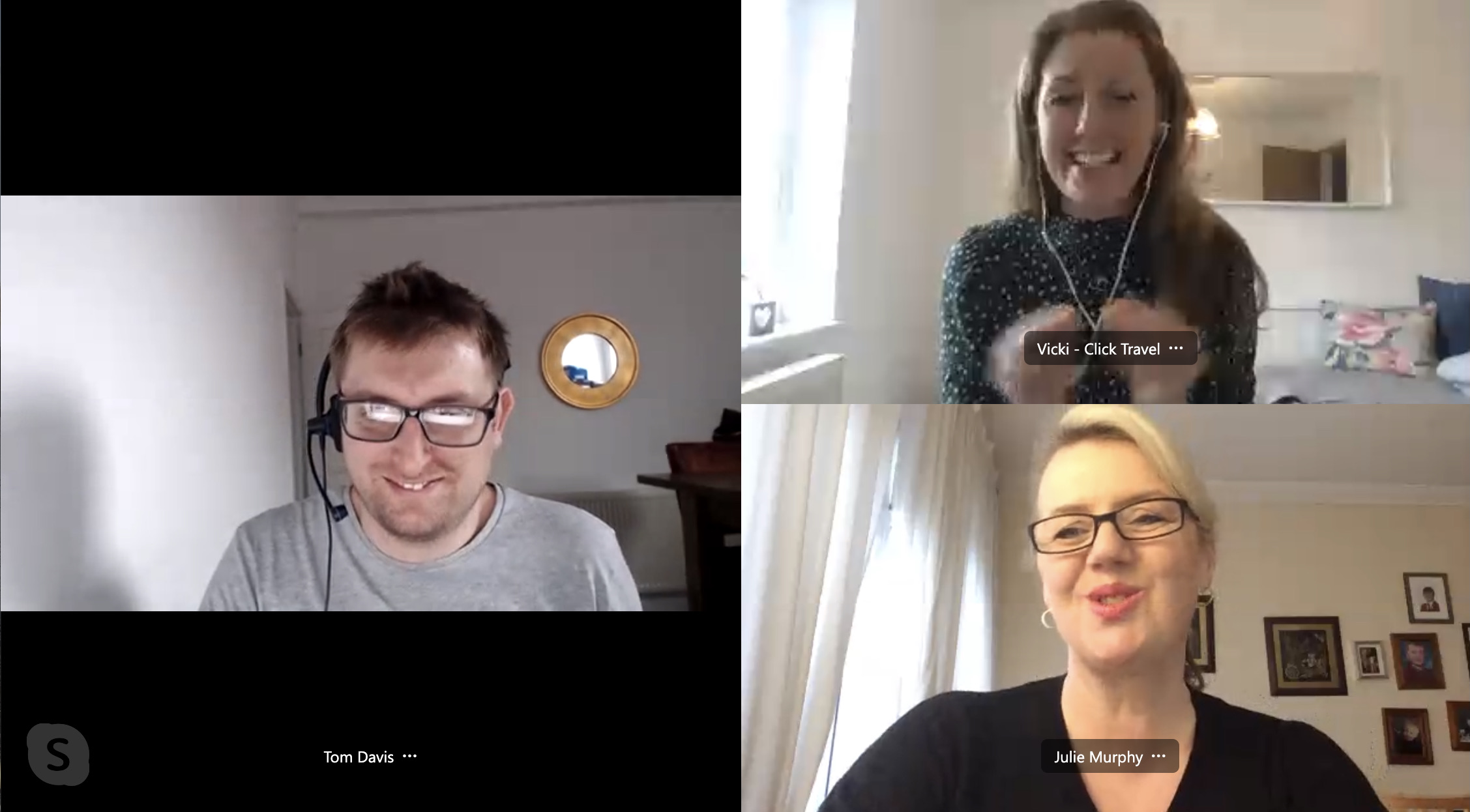 Click Travel's Vicki Williams and Tom Davis with Star Alliance's Julie Murphy
Click Travel
About them: The Birmingham-based TMC has around 150 employees and has specialised in developing its own inhouse technology – 97% of bookings are processed through Click's own platforms with more complex travel requirements being handled by their expert agents.
How they navigated the Covid-19 crisis: Click moved quickly to ensure all staff were able to work from home at the start of the pandemic – helped by the fact that 50% were already homeworkers. The TMC also set up the ClickCare platform in April to give clients access to the latest information about Covid-safe travel options to help them improve duty of care, risk management and traveller safety.
Highlight: Staff worked tirelessly on behalf of a client to assist a family with a young child recovering from surgery in the US to get back to the UK despite numerous flight cancellations.