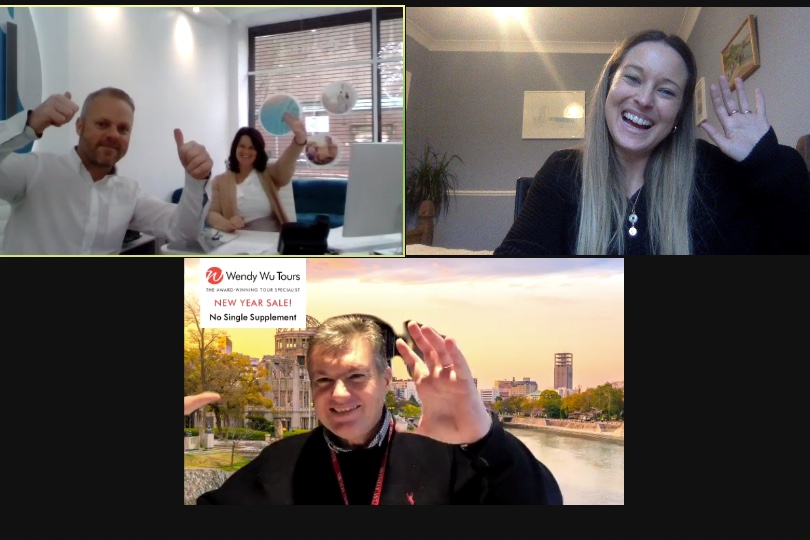 Market Place Travel's Mark and Karen join TTG's Sophie Griffiths and Wendy Wu's John Warr for TTG Top 50 judging 2021
Market Place Travel, Burton Upon Trent
About them: Opened in 2018 by former Thomas Cook employees Mark and Karen, Market Place Travel has already firmly ensconced itself on the high street of Burton-Upon-Trent, quickly doubling in size to a team of four. Such was the agency's success the team took the unusual but optimistic step at the start of the pandemic to invest more than £40,000 in a new store and subsequent shop refit as part of its "investment for the future".
How they navigated the Covid-19 crisis: Concern for staff was just as great as the team's worries for clients during the crisis, with Mark and Karen deciding to top up the 80% salaries of the two employees on furlough to the full 100% despite the immense pressures on the business. At the same time the duo remained committed to supporting customers, giving out their personal mobile numbers and even booking Covid tests for clients ahead of travel.
Highlight: Hearing how the team managed to secure free publicity after a local journalist saw the "for let" sign on the old store and mistakenly assumed the agency had closed. Instead, Mark corrected the journalist and turned it into a positive article about the high street – securing a great story and free advert for the new shop!