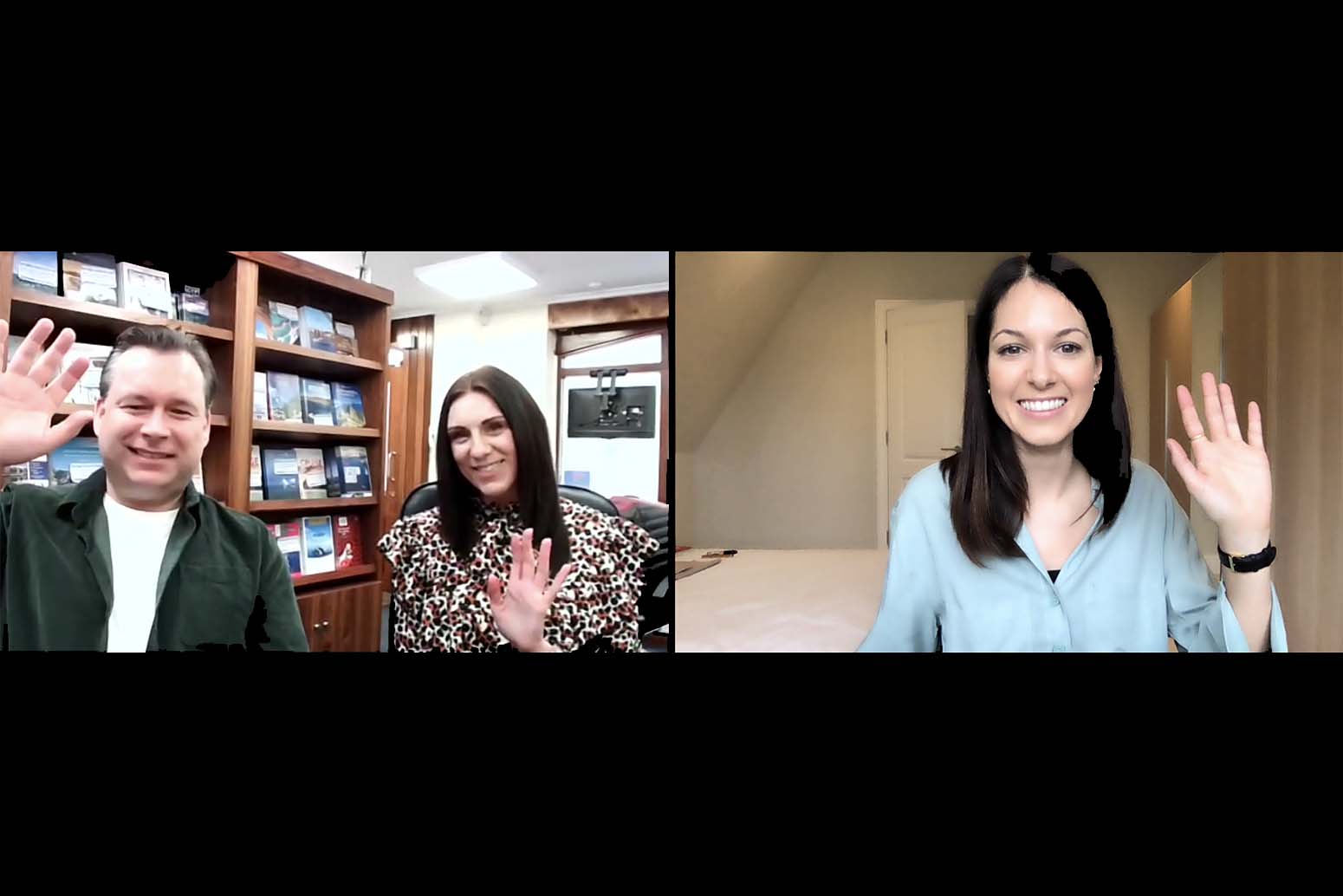 Lee and Abi of Deben Travel and TTG's Abra Dunsby
Deben Travel, Woodbridge
About them: Based in the market town of Woodbridge, Deben Travel, named the UK & Ireland's No 1 Agency in the TTG Top 50 Awards 2020, celebrated its best ever January and February last year, before Covid hit. Owner Lee Hunt also has a sister agency, Cruise First.

How they navigated the Covid-19 crisis: A tireless commitment to customers saw Hunt answering calls at all hours of the day and night, using a government loan to pay clients' refunds and even taking some tour operators to court on behalf of customers. Hunt was also one of the first agency owners to stop selling summer 2020 breaks due to changing travel advice. "We didn't feel it was responsible to take customers' money in the knowledge that we couldn't guarantee the trip would go ahead," he explains. Such care for the customer has led to a flurry of glowing customer testimonials, and a steady trickle of new business.

Highlight: Hearing how the team set up a Youtube channel (with tech help from manager Abi's 12-year-old nephew), featuring videos of the team talking about past travels.