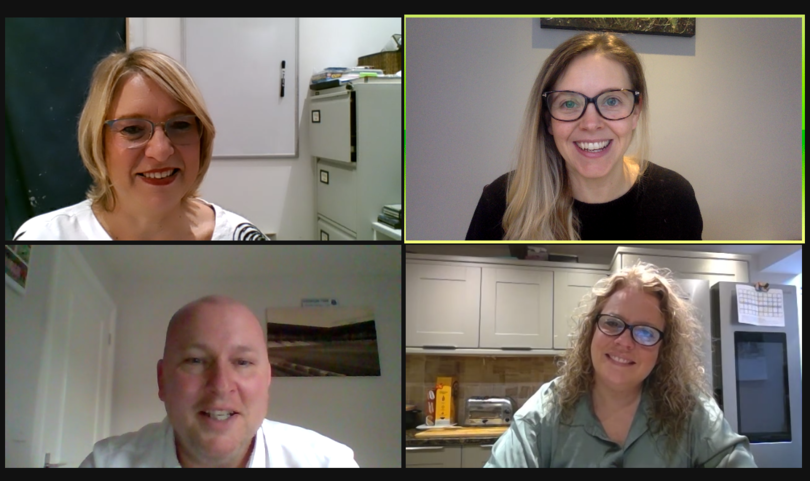 Designer Travel's Amanda Matthews and Darren Bien with TTG's Abigail Healy and Gold Medal's Clare Weatherall
Designer Travel
About them: Amanda and Karen set up the agency 13 years ago and now have a network of 102 homeworkers nationwide as well as a shop and office in the town of Ramsbottom near Manchester.
How they navigated the Covid-19 crisis: In January and February 2020 homeworker sales were up 45% year-on-year and when lockdown hit they had 150 customers overseas. Once a customer had waited two months for a refund they would be on the senior team's list to chase. The company only lost three homeworkers last year – including two retirees – and recruited 21. They also grew the senior team to five. Weekly Zoom meetings and a drop-in hour every day kept contact lines open while quiz nights and carol singing evenings kept morale up.
Highlight: Packets of sunflower seeds were sent to clients with all customers that sent in a photo of the flowers earning a £50 holiday voucher. It was so successful the team is now sending nigella seeds with a thank you note for every booking made.