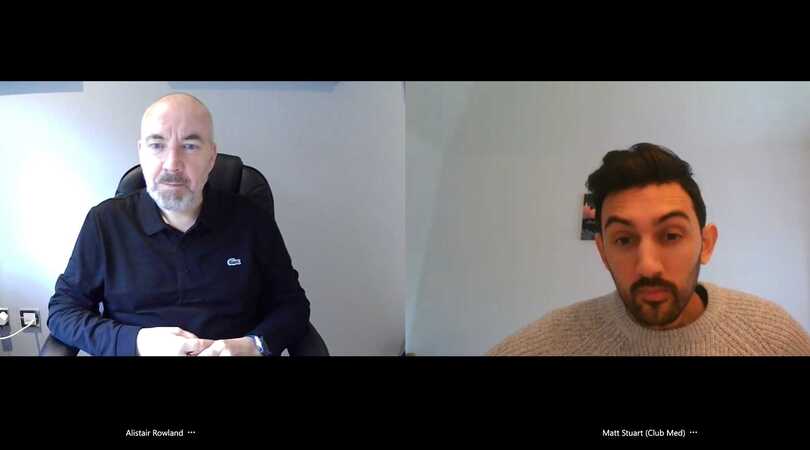 Blue Bay Travel's Alistair Rowland with Club Med's Matt Stuart
Blue Bay Travel
About them: After starting life as a Mexico and Caribbean specialist in 2003, the OTA currently operates the Caribbean Warehouse, Tropical Warehouse and Xclusivity online brands. Blue Bay has ambitious growth targets under the leadership of new boss Alistair Rowland and is backed by Lloyds Bank's private equity arm LDC.
How they navigated the Covid-19 crisis: Blue Bay initially furloughed around a quarter of its 100 employees with remaining staff dealing with around 5,000 clients whose holidays were affected by the first lockdown. Furloughed employees were gradually brought back during the second half of 2020 as bookings picked up. Sales staff have been kept motivated by trying to achieve the weekly "keep the lights on" target for the business.
Highlight: Being able to retain all staff members through "focused, informed decisions" and having the "adaptability and resilience" to see them through the pandemic and be ready for the eventual upturn in bookings.