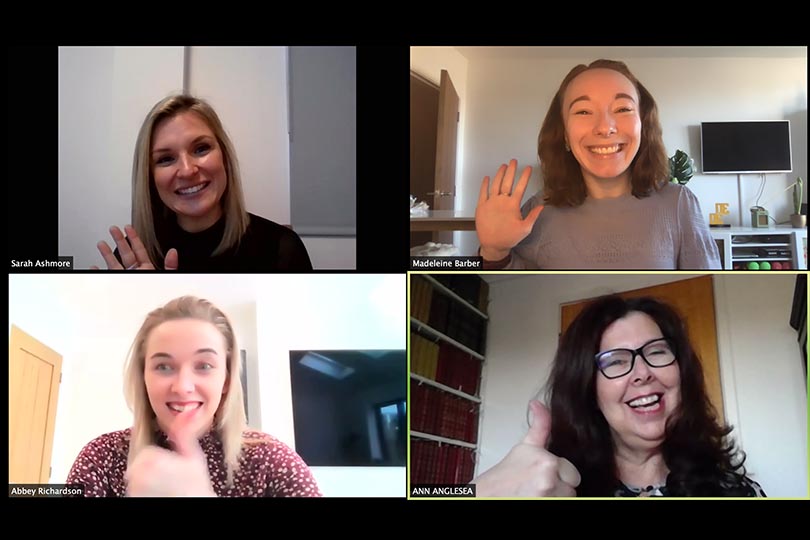 TTG's Madeleine Barber and Attraction World's Sarah Ashmore with Ann and Abbey from Delmar World
DELMAR WORLD, GRESFORD
About them: Based in the village of Gresford since 1964, this second generation travel agency is headed up by brother and sister Ann Anglesea and Howard Davies. Their team of seven have hundreds of years of experience working in travel between them, with the US and Canada making up 40% of destination bookings and cruise 40% of all bookings. The agency runs a tailor-made arm named Talk Travel and Perfect Cruises brand.
How they navigated the Covid-19 crisis: Despite having to furlough most team members and make four redundancies, Delmar World adapted quickly to working from home, hosting Zoom appointments with clients, making the most of new online learning opportunities and implementing innovative marketing campaigns in local media.
Highlight: Hearing about Delmar World's role in the Gresford community, from volunteering for the NHS and supporting a 10-year-old client diagnosed with cancer to decorating the local church's Christmas tree and contributing to the village's Scarecrow Trail challenge.