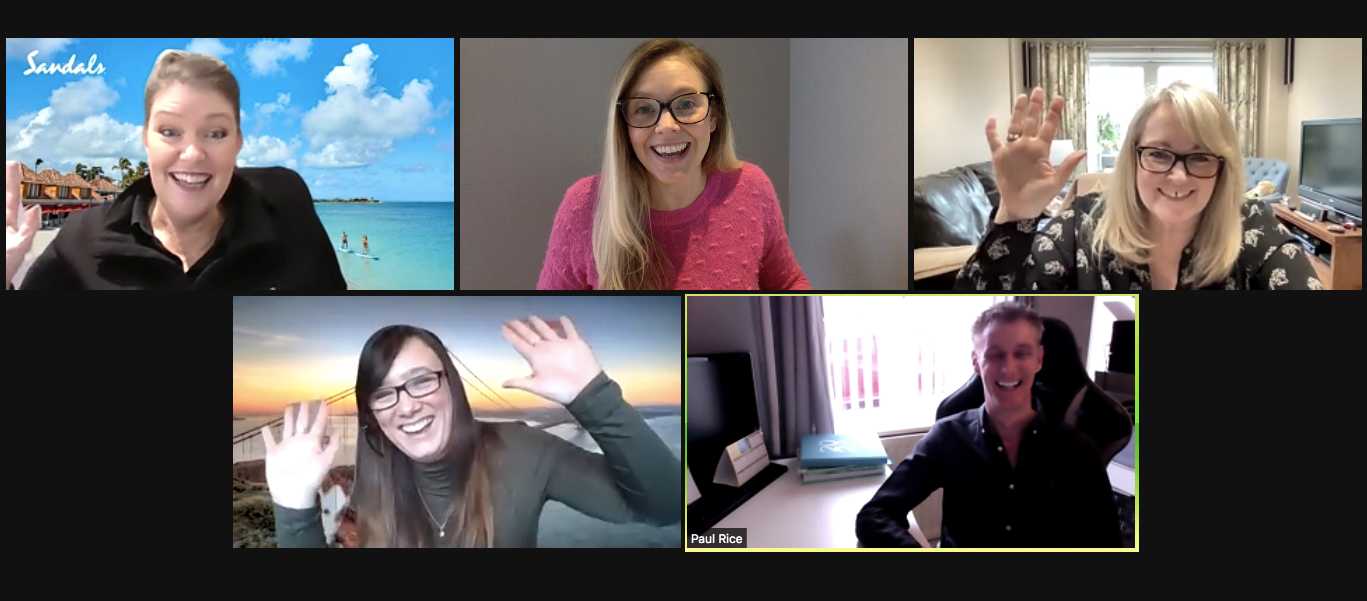 Off Broadway Travel's Tricia Conroy-Smith, Paul Rice and Natalie Bennett with TTG's Abigail Healy and Sandals' Leah Marshall
Off Broadway Travel
About them: A high-end agency based in the village of Welwyn in Hertfordshire, the Off Broadway team, headed up by founder Tricia Conroy-Smith, has a total of 180 years experience in travel.
How they navigated the Covid-19 crisis: Conroy-Smith's fear of snow disruption turned out to be a bonus with staff already set up to work from home easily. Customers were notified about their trip as soon as a government announcement was made and partner Paul Rice ended up providing an unofficial counselling service with one client sending him a Fortnum & Mason tea hamper as thanks. Pre-pandemic they created The Platinum Wedding Collective, a sort of local directory, with other local wedding suppliers, and plan to roll it out widely once restrictions are lifted. Client events with suppliers have been hosted on Zoom while e-shot surveys have helped shape marketing too.
Highlight: The popular appointment lounge was treated to a facelift. Ripping out the reception desk and adding a mustard Chesterfield sofa and jewel-coloured chairs has created a more relaxed ambience that appeals to a younger demographic.