Apex Travel, Rhuddlan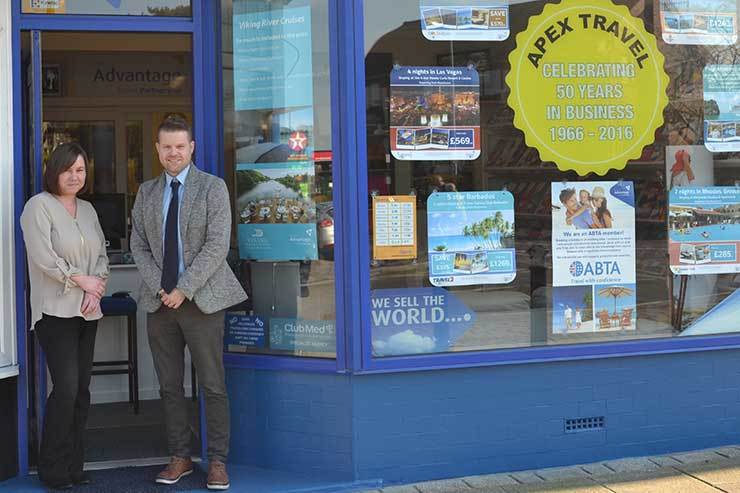 The agency is celebrating a phenomenal half-century in business – a fact that they are proudly displaying in their shop window – with a big party planned for later this year. More than 100 clients have been invited on a boat trip in nearby Chester to mark the occasion. As senior manager matt Gibson says: "We're really good at looking after the clients that look after us."
Proprietor Tim Brookes-Parry has been in charge since taking over the business in 1982 and in recent years has set about transforming and diversifying the business by moving into new areas.
As well as tailor-made long-haul, Apex now sells a lot of golf and ski group tours with Brookes-Parry often taking time out to go on the trips. Sport also features in the company's community activities. Apex has sponsored a local football team and also arranges charity golf events throughout the year. The company is not afraid to embrace new technology and uses Facebook page to drive bookings.
The agency takes a very proactive approach to customer retention. Birthday and Christmas cards are sent out and when tickets are presented to holidaymakers they come with a message wishing them a happy holiday. If people aren't rebooking the team will endeavour to find out why.
For Brookes-Parry and the rest of team, the job doesn't stop when the office closes. They frequently deal with problems while they are at home. This commitment to the cause might come from the fact that the shortest-serving member of staff being at the business for 10 years.