Abbotts Travel, South Woodford: London's Top Agency 2017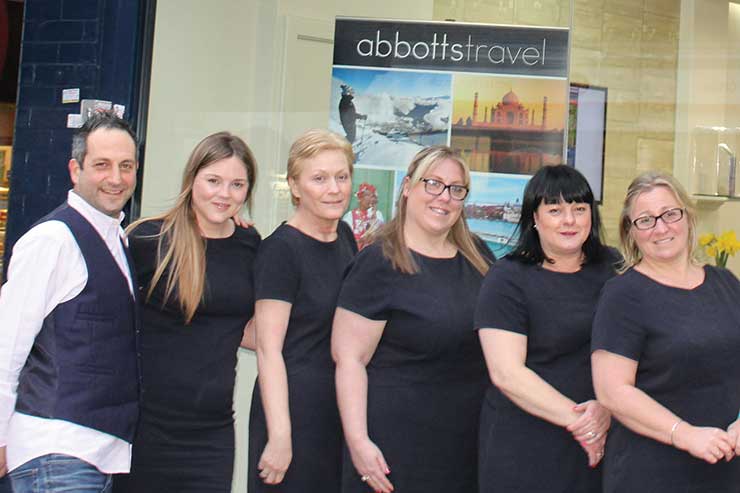 A highly experienced team of consultants consistently goes above and beyond to help make their customer's experience as special as possible. This might include drawing upon their relationships with hotels and tour operators to make personal touches such as gifts for clients celebrating a special occasion in-resort happen.

Abbotts' strong partnerships came in handy for another client recently: managing director Julian Abbott arranged a south-east Asia trip for three couples and a single friend.

The supplements for the single traveller added £2,000 on to their share, which he couldn't afford; Julian managed to convince the supplier to bring its rates down, and Abbotts Travel itself chipped in to make it more affordable.

A real focus on training and feedback is what keeps the team at the top of their game. Danny Sperling, business development manager, also arranges bi-weekly sessions to keep the team up-to-date about online activity and forthcoming marketing plans. Abbotts works hard to better understand its customers, compiling as much information about them as possible to be able to recommend the most suitable holidays. It also communicates with them via a regular e-shot, which goes out to a database of more than 5,000 recipients, informing clients of the store's latest offers.

For an agency with as many loyal customers as this one, it's often clients themselves that do most to promote it: customers are invited to write testimonials and feedback about their holiday and about Abbotts' services, which Abbotts then uses on its website and on social media. Clients who contribute can win a lovely travel-related coffee table book.