Andrew Earle's Holidays, Hull: Yorkshire's Top Agency 2017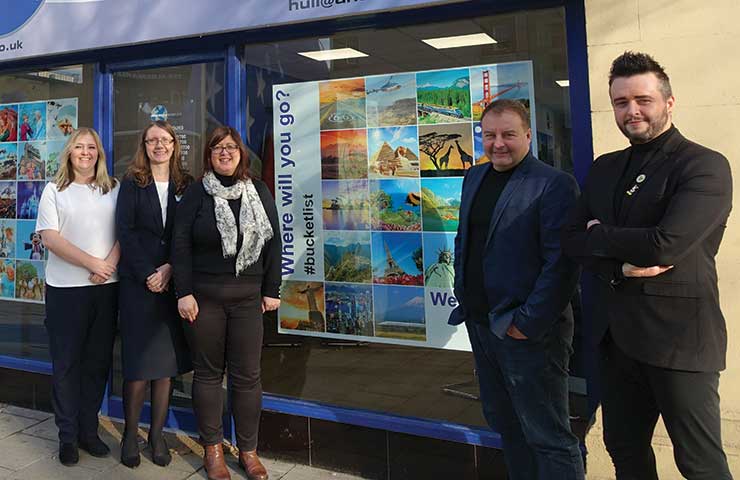 After a flood last year, the shop has had a revamp and now features a bucket-list wall, complete with 12 images of destinations around the world.

A different destination is now promoted each month, with dedicated training for staff and new monthly bucket list e-shots sent to clients. An updated website promoting the bucket list is slated for April this year too.

The store is also kitted out with a kids' corner, where younger clients can enjoy cuddly toys, books and Disney films while parents are busy planning their trip.

Andrew Earle's made a strategic move to focus on Disney holidays a few years ago to diversify its audience, and has had plenty of success.

Shop manager and Disney expert Mattie Orvis runs Facebook Live video chats about Disney for customers, and the agency has a dedicated Disney website, mymagicholiday.com, which was redesigned this year.

Mattie also hosts biannual Disney showcases, inviting around 120 clients via Facebook and email, to learn about the Disney destinations, see a presentation from Mattie, and watch performances from Disney princesses. The last showcase in May generated 16 bookings.

Boosting staff knowledge is a priority, so sending staff on fam trips is encouraged, with agents writing up blogs about their trips and getting in touch with clients on their return to pass on their learning.

Owner Andrew also passes on his insider knowledge to potential clients and future stars of the industry by giving talks at Hull College for Travel and Tourism students.

The agency also does its bit by working with local charity Smile by the Sea, offering UK breaks to ill or underprivileged children and their families.

Making customers feel valued comes as second nature to the team, with welcome home calls as standard, while staff regularly receive cards, gifts and positive comments on the agency's Facebook pages from happy customers.