Barrhead Travel, Oswald Street, Glasgow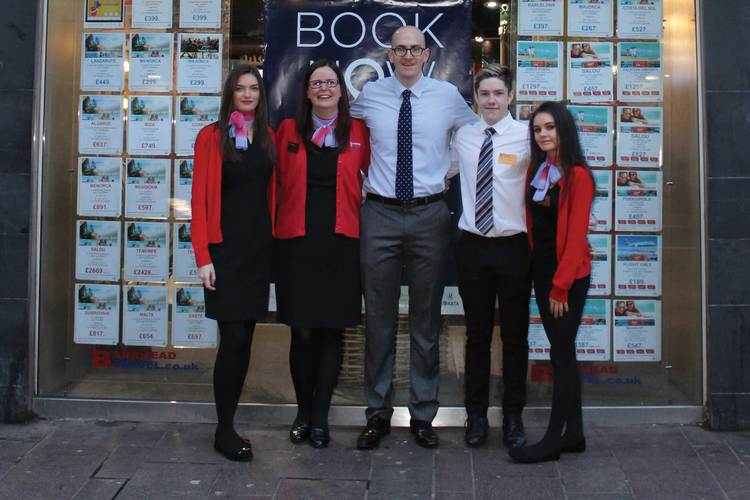 But that's not to say that the flagship Oswald Street store does not work incredibly hard to give back to the community, both through charity work and investing in young local talent.

Just walking past the store, the attention is immediately drawn by television screens bearing tailored deals and the vast shop floor with its various booking zones visible through the windows. Eye-catching areas include a new princess-filled Disney booking area and events space, and a scruise section.

Oswald Street's being part of such a prominent chain has not detracted from its ability to make clients feel special either, which its 70% repeat customer rate helps demonstrate. Consultants have close relationships with their clients; store manager Jonathon Munro recently received daily update emails from a client on a Regent Seven Seas cruise, such was her happiness with the trip.

Staff are offered a day off each year for voluntary work and the branch supports a whole host of charities, one of which is Glasgow Children's Hospital. The team visited the children at Christmas dressed as elves to help the hospital with its fundraising activities and read to patients. Other charities the store is involved with include Quarriers, Macmillan Cancer Support, the Salvation Army and local food banks.

There are 11 Modern Apprentices currently based in the Glasgow Superstore and five who became fully-qualified travel advisors last year with clear personal development guidance. As well as full mentor support, the store's apprentices benefit from Barrhead's training academy and full team of trainers.

Barrhead has received dozens of awards in its time – proudly showcased in cabinets in the Oswald Street store's waiting area – and the branch made it into the TTG Top 50 Travel Agencies last year.