Bowe Travel, Thurles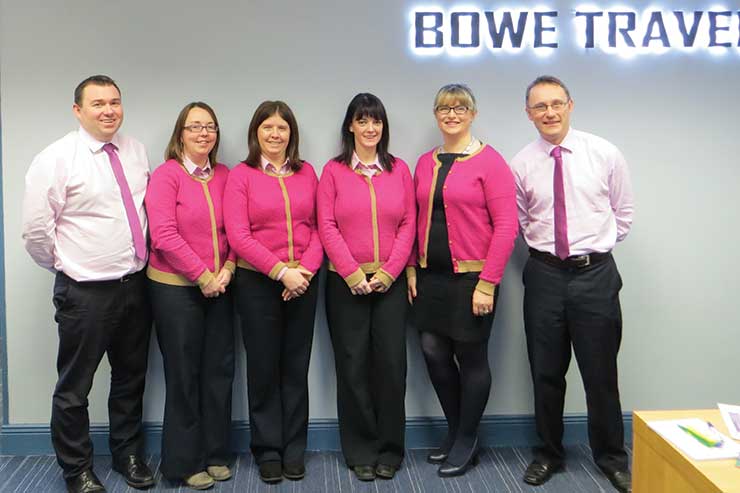 Today, co-director Michael Bowe runs the business with wife Catherine along with four consultants, and the team is very much at the heart of the community in this small town.

The smartly decorated store was revamped two years ago, and has a private area upstairs where honeymoon enquiries and large groups can be accommodated.

Those booking a honeymoon will also receive a Bowe Travel-branded gift box containing passport wallets, ticket wallets, a mobile power bank and a pen. It is indicative of Bowe's approach to customer service that all honeymooners receive the gift, whether they've spent £8,000 or £800 – "it's about what is a special purchase to them".

It's not unusual for Bowe Travel to open up at 10 o'clock at night or on Sundays for an out-of-hours appointment, while on Christmas Eve the store often stays open until midnight, and does a roaring trade in last-minute holiday vouchers for those drinking in the pub who haven't done their Christmas shopping.

There's no doubt about how loved and respected the agency is with its customers. It has only five-star reviews on Facebook, and the team has received gifts ranging from hampers and aftershave to the divine – one client says mass on Michael's behalf.

Despite an incredible 90% repeat customer rate, Bowe Travel is pushing to grow the business, by holding its first cruise-specific event last year and focusing on radio advertising. The Bowes are passionate about educating consumers on what a good travel agent can do, and have found taking a stand in a local shopping centre a great opportunity to do so.

And they are just as passionate about their own team: an unusual approach to incentivising staff means they are rewarded in different ways according to what motivates them best. Every member of the team takes at least one education trip per year to boost product knowledge, and effectively share their learning both with the team and with customers in the form of blog posts.