Click Travel: Top Business Travel Agency 2017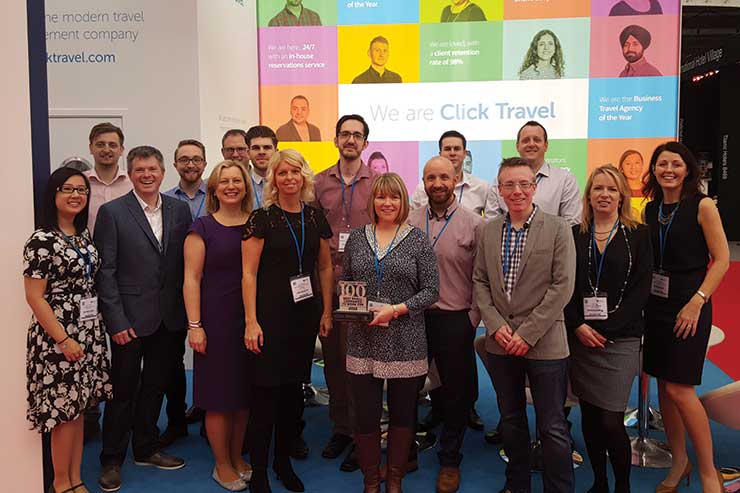 Click originally started life as the Missmarple hotel-booking agency before rebranding as Click Travel 10 years ago, when it launched an online booking tool for the business travel market and now employs more than 180 people.

Technology lies at the heart of what Click does and the company has been busy developing its own in-house products through a team of software engineers.

Click already employs 60 of these engineers, with the team set to grow further as the TMC expands by reinvesting its profits in this crucial part of the business.

The company is currently rolling out its new travel.cloud platform to clients, which aims to extend the functionality of online booking tools by allowing every booking to be amended and cancelled online.

The fact that the software engineers sit alongside the account management team means that they can also build bespoke technology and other solutions for clients at relatively low cost.

One example is a client who wanted to dramatically reduce its travel spending: Click created a pop-up avatar, called Be Like Betty, whose booking behaviour is the epitome of a perfect business traveller.

The avatar pops up whenever an employee is making a booking to give tips about saving money, such as booking trains at least four weeks in advance and trying not to travel for one week every month.

But it's not all about technology; some clients still like to make bookings offline with agents. However, consultants do not earn commission on bookings, which ensures they "don't overpromise to get a sale".

The company also benefits from a low staff turnover ratio of only 5% – no doubt helped by a policy of allowing employees an extra four weeks off after they complete 10 years' service at Click.