Garstang Travel, Garstang, Preston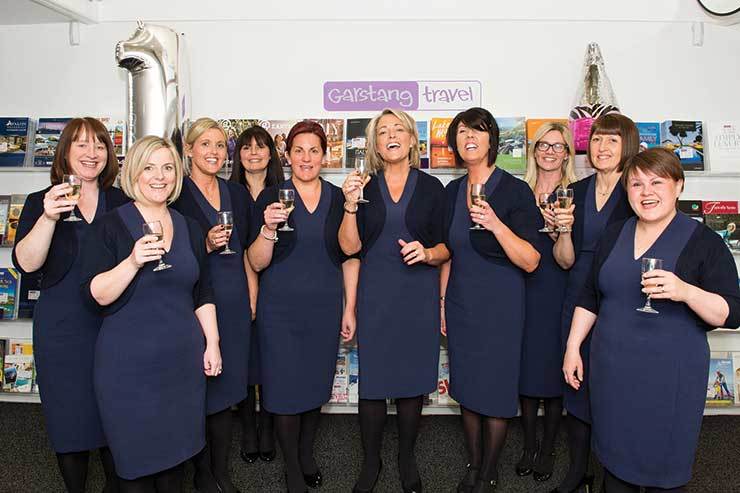 Garstang's second consecutive record year was also aided by the launch of its first escorted group holiday offering – personally accompanied by Nicole – which proved so successful that the agency introduced several more for 2017.

Client events are a regular occurrence in the store, while the agency has also partnered with local businesses to attract new clients, joining forces with others in the village to create "Garstang's Wedding World", enabling the agency to promote honeymoons.

But it is customer service that remains Garstang's USP, as integral to the agency now as when Eaves started the business 33 years ago, no matter how valuable the booking.

All customers are offered a glass from the well-stocked mini prosecco fridge, while online check-in and visa application forms are completed on customers' behalf as standard, helping ensure that every customer is "wowed". Personal gifts, from bottles of champagne to Molton Brown gift sets, are also given to particularly loyal customers or those booking higher-end breaks.

And the sisterhood of staff seem just as happy as the customers; most of the 10 employees have been at the agency between 10 and 23 years and clearly take pride in both their jobs and Garstang's support of the local community. Staff are keen to help raise funds for local causes, while school children are sometimes invited into the agency for a geography lesson with a difference.