Holidaysplease: Top Online Agency 2017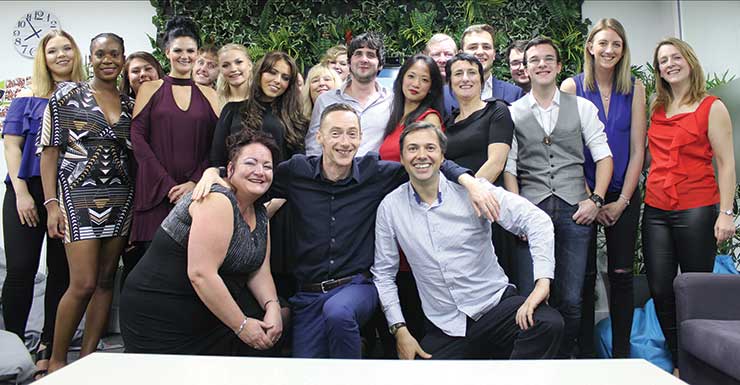 They set up Holidaysplease's website and then spent around £200 on pay per click (PPC) advertising – and within the first month, Richard's wife Sonia had taken £20,000 worth of bookings.

That was the genesis for an online business than now employs a team of 65 homeworkers across the UK with sales continuing to be generated through the Holidaysplease website.

The company certainly likes to look after its staff, with many having clocked up service of more than 10 years. The latest development is the purchase of a villa near Malaga in Spain, which can be used by both staff and customers.

There are a host of other incentives for homeworkers to take advantage of throughout the year, including personalised objectives; one homeworker who is getting married will receive a pair of Jimmy Choos shoes if she hits her sales target.

The policy is clearly helping the agents to provide excellent service with Holidaysplease averaging a score of around 9.9 out of 10 on Trustpilot, with repeat customers and referrals accounting for more than 50% of sales.

Perhaps this is not surprising considering the level of service that homeworkers give to their clients – for example, there have been instances where two agents still continued to take calls from clients despite going into labour.

The OTA has also launched a rewards scheme as another bonus for customers, which has already reached 6,000 members, and features personalised content such as email marketing based on each client's preferences and travel "bucket lists".

Being "customer-led" is a key ingredient for Holidaysplease's success, with a philosophy of finding out "what the customer wants and then building the technology to serve it".

Growth plans are ambitious too, with the aspiration of expanding the sales team to more than 100 homeworkers in the near future.