Inspired Travel, Burbage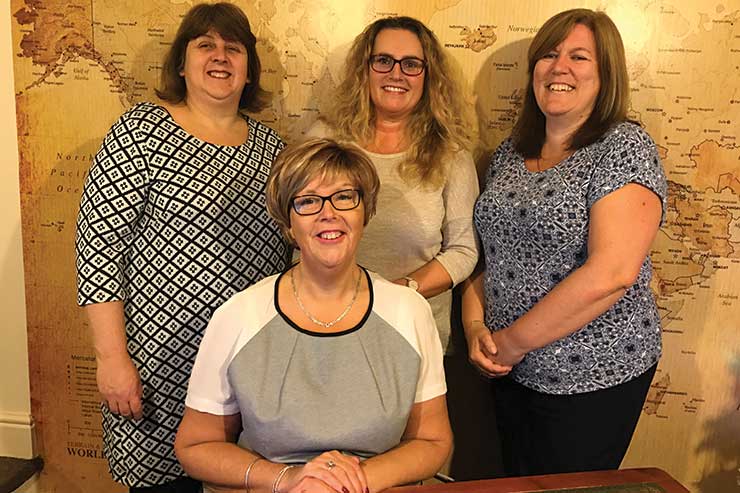 A formidable networker, Kate has forged enviable partnerships with a host of suppliers that fit in with her "tailor-made, aspirational" ethos, including Travel 2 and Carrier. And alongside colleagues Jayne Sansome, Sharon Keaveney and Gaynor Dyall, the team is highly qualified when it comes to passing on travel knowledge. Between them they have all the bases covered, from Kate's "Premier Aussie Specialist" status and regular Sandals and Beaches training, to Sharon's Canadian expertise and the team's ongoing dedication to training events in Birmingham and London.

Inspired is a business that punches well above its weight. Don't be deceived by the quaint building, located next to a flower shop, with its colonial look. In this village, which numbers seven pubs and three takeaways, and plenty of dog walkers passing by, word of mouth is everything – and each customer turns into a "foot soldier" for Inspired. Referrals and repeat bookings are key, and Kate and team are committed to giving back to the community. Whether it's doing the shopping for an entire month for a customer recovering from a hip operation or popping into the office in their pyjamas to work late at night to help customers overseas, there is a strong loyalty towards customers.

It's not unknown for Kate and team to research, and book, restaurants for customers either.

There's a lot of fun too, from charity "strip bingo" evenings to publishing videos of Kate's pet dog Mavis online, plus Kate is a regular Santa bike rider, tackling muddy fields for the Keep the Beat charity.

The decor may be colonial, but this is an agency that is thinking ahead. And with a new sales person being sought, and another branch possibly opening in nearby Market Bosworth, it's "Inspired" thinking all the way as the business celebrates its first decade.