Knock Travel, Belfast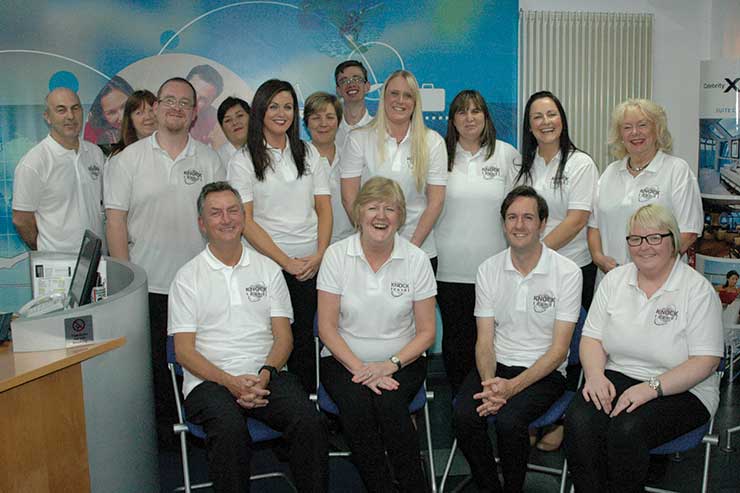 Knock has now been trading for 26 years and is ranked among the top four corporate travel companies in the province with a turnover of more than £6 million.

A healthy team culture sees staff members regularly attend fam trips, trade events and training evenings. The team have their healthcare paid for too and are encouraged to eat well in the office.

Going above and beyond has manifested itself in ensuring their client's safety in-resort. The team at Knock utilised a Mintel survey which indicated that 50% of frequent flyers are women and their greatest concern is safety. After a period of research, the team produced a top 10 list of tips for solo travellers, which was then shared with the company's corporate clients through the company's e-zine.

The branch has also used digital platforms to great effect – a savvy Facebook presence has resulted in more sales made through Facebook than the agency's official website.

Online competitions, daily offers and a new video presented by Ulster Television presenter Julian Simmons has helped the page reach more than 3,900 likes.

Integrating and supporting the local community is just as important for Knock Travel too.Doreen is the treasurer of the Ballyhackamore Business Association, organising events such as the Christmas lights switch on and an artisanal market which has helped increase footfall on the high street.

The team also organise "Ballysnackamore" tours, where clients pay £40 to sample a selection of the local area's restaurants and bars.