Myriad Travel, Liverpool: North West's Top Agency 2017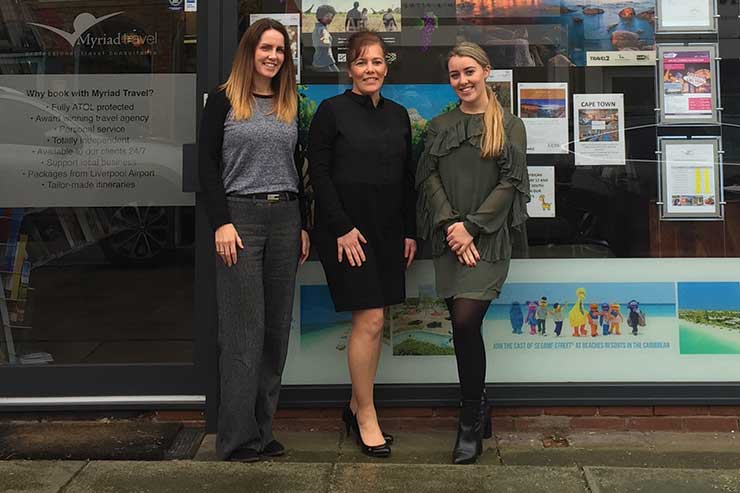 Owner Tiffany Woodley is committed to offering a 24/7 service to clients, which includes having to deal with emergencies through the night, with Tiffany's husband once even serving as a taxi driver at 3am when a customer's airport transfer failed to arrive.

The business, which has previously won two awards at the TTG Travel Awards, was set up in 2007, but only moved into its store premises in Woolton (just outside Liverpool) in June 2015, after Tiffany outgrew her home office.

Formerly a pet shop, the store has been transformed into what Tiffany describes as an "exotic Asian feel", with dark polished floorboards and striking imagery adorning the walls. Upstairs, a plush corner sofa acts as both a smart seating area for waiting customers and the perfect space for the team to host what Tiffany describes as "game-changing" client events. The past 12 months have seen Myriad create a calendar of different themed evenings to encourage both new and repeat customers to consider new types of holidays – with huge success.

A hosted afternoon at an indoor children's play area, meanwhile, attracted 120 adults with their children, and resulted in four bookings that day alone. Tiffany's daughter Jess has also been pursuing the younger demographic through targeted marketing on social media, while Tiffany has become a regular contributor on the local radio station Radio City.

And Myriad works hard to ensure these new customers are here to stay – the agency's repeat rate remains high at 65%, largely due to its attention to detail. This is evidenced through additional efforts such as contacting all hotels directly (even when customers have booked a tour operator package) to ensure all details are correct, and arranging champagne on flights for honeymooning couples.

When they're not busy booking customers, staff education remains key. Employees seize any opportunities to partake in ship visits or training days, as well as familiarisation trips, the latter of which each staff member typically enjoys at least three times a year.