Oasis Travel, Bangor: Northern Ireland's Top Agency 2017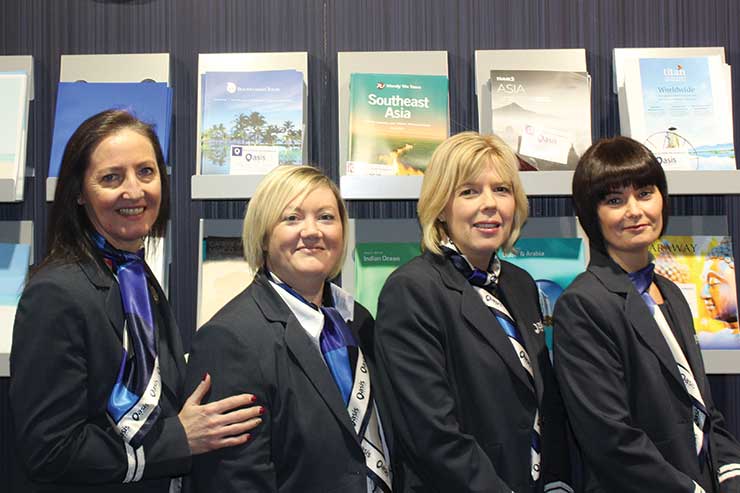 The team regularly go to trade events to boost their industry knowledge with staff even using their annual leave to attend.

Since the agency moved from its smaller location in January 2016, frequent client events have been held in-store to take advantage of the new store's spacious interior. Branch manager Lynn Jamison organised a Royal Caribbean afternoon tea which was so popular two sittings had to be arranged.

At the end of the day customers were waiting until 6pm to book a cruise despite the shop's closing time of 4pm.

Window displays are changed regularly and offers checked daily in order to entice customers off the street.

The Bangor branch is also responsible for managing the chain's Facebook profile which has more than 7,000 likes. The team regularly updates the page with offers, videos and blog posts. An iPad is available in-store too, with Oasis's website loaded should clients want to browse deals before meeting with a consultant. This has already proved to be popular with younger customers. Indeed, a key goal for the branch is informing the youth market of the benefits of booking with a travel agent. Real-world marketing strategies have seen Lynn recently chairing a talk at the local college which resulted in 12 bookings and increased footfall for the store.

Excellent customer service is ensured through simple personal touches ranging from leaving a bottle of champagne in clients' rooms in-resort to organising a holiday ideas evening in a local restaurant. More than 40 couples attended this particular event and the team secured a £3,500 Riviera Travel booking the next day.

A combination of a savvy digital presence, extensive destination knowledge and friendly service has resulted in the branch breaking an Oasis record – a sales increase of 20% on 2015.