Off Broadway Travel: UK & Ireland's No.1 Travel Agency 2017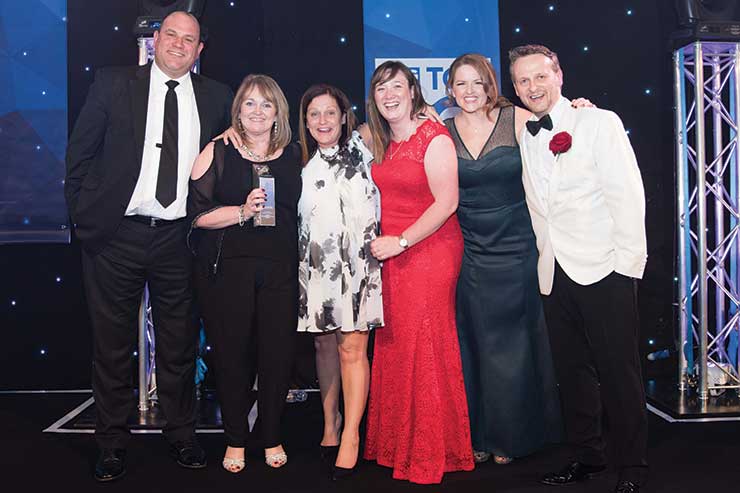 This high-end travel agency has led a rather nomadic existence, starting life in Mill Hill in north London (off Broadway) 20 years ago. When its lease came up, it moved into Knebworth House for a few years, before finding a new home in the village of Welwyn in Hertfordshire in 2008.

The business is run by founder Tricia Conroy Smith, co-owner Paul Rice, and also Natalie Bennett who, after joining Off Broadway at 16 as a Saturday girl, is now a partner in the business.

Clients can be assured of high levels of destination knowledge here, thanks to its team of experienced, well-travelled consultants – each of whom have an extensive profile online, listing their areas of expertise, places visited, and feedback about their service from clients.

Tricia's background as a lecturer means an extraordinary focus on training, and consultants might take up to four familiarisation trips a year in work time; they've also been known to create their own bespoke itineraries for destinations they're less familiar with.

The store boasts a private consultation area – its Travel By Appointment room – where customers can discuss travel plans in greater comfort, including a sofa, a coffee table formed from a vintage trunk, a Costa coffee machine and an elegant blue and cream colour scheme. Tricia and Paul wouldn't like to take all the credit for the lovely decor though; the agency actually won a competition a few years ago which saw celebrity interior designer Laurence Llewelyn-Bowen help with the design and attend the official opening.

"By appointment" means exactly that: customers are invited to book their preferred time slot, and the team regularly arranges out-of-hours appointments to suit clients.

Tickets are frequently hand-delivered to local customers, and Off Broadway offers a concierge service, where consultants will make restaurant reservations and spa bookings on clients' behalf. Jenny Abrie, who heads up the concierge concept, will email every single hotel before customers arrive to ensure their experience is as special as possible.

It's service like this that means the agency is so well-loved by its customer base, and consultants are often invited to the wedding receptions of the wedding and honeymoon clients they've booked.

The team also strives to support the local community too, and you might find them running a stall at the Welwyn Festival, hiding a toy cuckoo in its shop window for the annual Cuckoo in the Nest competition, or hosting events at the village's golf and bowls clubs.

If you're lucky, you might also spot OB the Bear – the agency's mascot, who exists in various sizes (with consultant Claire's husband often donning the bear suit!).

With such a loyal customer base, resulting in plenty of referrals, the agency does not have much need for attracting new business. But a stunning new website, packed with personal recommendations, seems sure to bring even more customers this agency's way in future.

And having achieved the best score across all the agencies shortlisted in the TTG Top 50 Travel Agencies initiative this year, we are proud to name Off Broadway Travel the UK & Ireland's No.1 Travel Agency for 2017.