Peakes Travel Elite, Shrewsbury: Central England's Top Agency 2017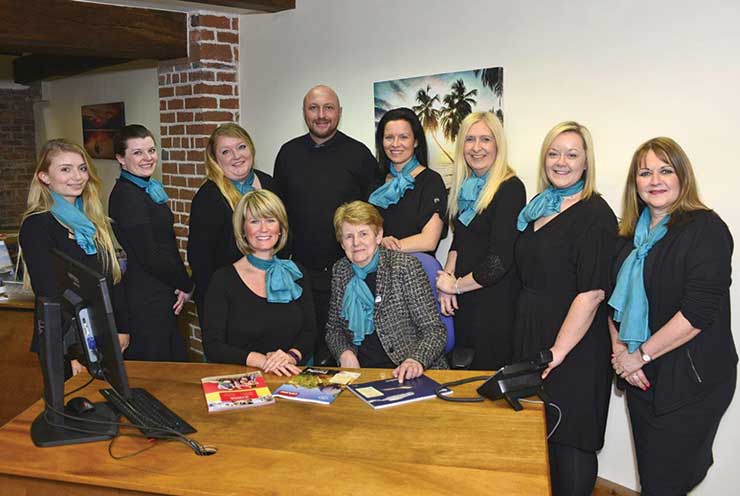 Claire Moore last year became joint proprietor alongside founder Frances Peake, as well as continuing in her role as manager, to help "secure the future" of this winning Shrewsbury agency, located in a warm and welcoming 15th-century building.

Since being named a TTG Top 50 Travel Agencies store, new suppliers have flocked onboard, and the staff count has increased to 13, with eight in sales, four in the new concierge team that "spends 100 hours per week adding to the magic", plus apprentice Matthew, who is focusing on the website, Facebook and Twitter. Peakes can also lay claim to a total of 171 years' travel experience in-store.

Claire says the Top 50 recognition has helped the brand's reputation, but Peakes has also sought to grow it in several other ways. A tactical marketing partnership with Shropshire Kids Festival, alongside Jet2holidays, and a presence at the local agricultural fair, the Minsterley Show, is being leveraged to draw in the family market, while an Australian Day and Indian evening are geared towards engaging with existing customers.

In a recent show of support for its local community, Peakes Travel Elite sponsored six women who are sailing across the Atlantic Ocean for charity. Other charitable efforts include raising money for Macmillan and for the travel industry's own charity, Abta LifeLine.

Staff here are also clearly proud of the service they provide, from helping customers with online check-in and boarding passes, making "welcome home" calls, and sending anniversary and birthday cards, to contacting a boat manager in Vietnam to help solve a client's visa problem, or finding a "lost" elderly gentleman for a concerned relative at midnight.

This year, the agency marks its 25th year of trading with an Abta licence, and the industry can expect to be hearing a lot more from Claire, and Frances, as the team celebrates a thriving business.