Polka Dot Travel, Wrexham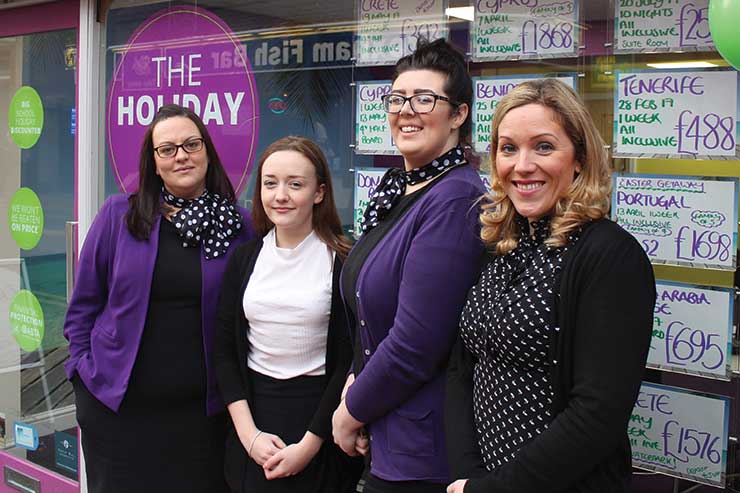 Director Helen Johnson says the competitive environment has made the agency's reputation its most valuable selling point, and word of mouth recommendations from the Wrexham community have played a big part in its success.

As one of eight Polka Dot branches in Wales and north-west England, the exterior of the store turns heads with the company's trademark green and purple branding. Once customers cross its threshold, its team shows a determination to pull out all the stops: standard practises include handwritten Christmas cards for clients, sending out a bouquet of flowers for wedding and honeymoon clients, and giving youngsters Polka Dot-branded colouring sheets while their parents iron out their holiday details.

Utilising the power of social media has also been an important stepping stone for Polka Dot, which through posting regular and attractive offers online has built up a loyal community of customers with this store's page now boasting almost 7,000 Facebook likes.

The Polka Dot team gives off a real sense of camaraderie, with Helen and co-manager Kathryn Darlington having worked together at a previous agency. Encouraging the next generation of travel agents is also important to Helen, such as apprentice Jessica Keates, the newest addition to the Polka Dot family.

With role models like Helen, who personally accompanied a widower to the airport on his first solo trip, and Kathryn, who hand-drew a map of London for a visiting client nervous of finding her way around, it's clear Jessica is in great hands.