The Destination Lounge, South Molton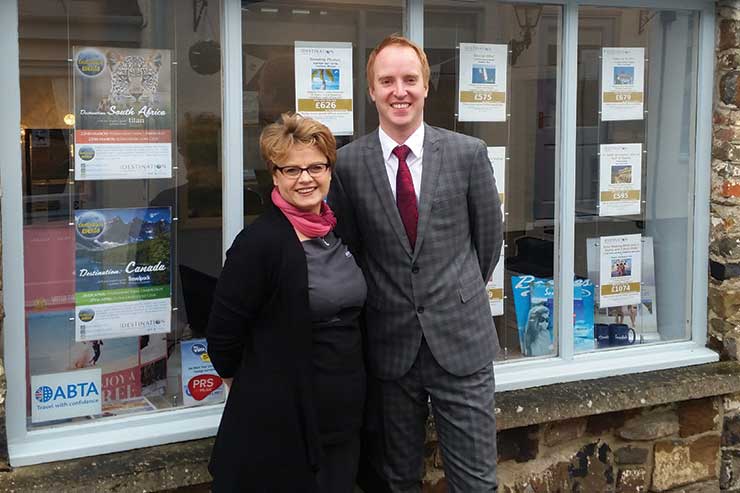 That's in part because this agency has turned every one of the shop's limitations into a virtue: there are just a few window cards in the window, which allows plenty of light in the shop, and only eight carefully selected brochures are racked on the walls, each having been proven to be an excellent conversation starter.

Customers are engaged by staff the minute they enter, with the conversation ongoing from that moment forth. A free Destinations Club currently boasts a membership of 330 loyal customers who benefit from bonuses like free parking or lounge passes for every third trip they book. Members who refer a friend to the agency who then makes a booking are further rewarded with a free £10 voucher of their choice.

But staff don't wait for customers to come to them: last year the agency again hired a marquee at the North Devon Show and were rewarded when more than 5,000 members of the public visited on the day and met with its 20 supplier partners. Staff are also keen to give back to the community, with £1,000 donated to local charities. The Barnstaple Musical Comedy Dramatic Society has also been a recipient of the store's largesse.

Staff keep on top of the latest destinations by each attending a familiarisation trip every year as well as quarterly supplier meetings in the UK. Helping clients to fill in visa applications and hand-delivering documents is a regular part of the job for all at The Destination Lounge. Staff even ensure customers feel loved once on holiday by arranging welcome notes to be in their hotels on arrival. Meanwhile, a follow-up phone call upon the holidaymakers' return ensures everything went to plan.