Thomas Cook, City Square, Dundee: Scotland's Top Agency 2017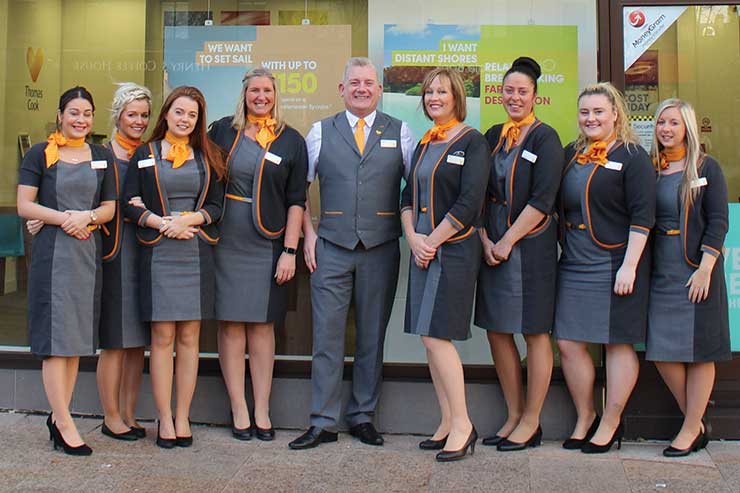 The enthusiasm of he and his team shines through as soon as you walk into the shop, immediately giving the impression you're in safe hands for booking your holiday.

John has managed Thomas Cook branches for more than 26 years – leading the Dundee store since 1997 – and can proudly state that his is one of the most successful of the chain's 750-plus store network. The team has won a host of both internal and external awards. Just last year John, whose wife also works for Thomas Cook, was named Thomas Cook's UK Manager of the Year (having already been announced as Regional Manager and then Divisional Manager of the Year).

And it's not just John who's been recognised from the branch. Moira Lumsden won both the High Street Agent and Top Agent awards at the TTG Travel Awards 2016, while the whole store also made it into the TTG Top 50 Travel Agencies last year. John claims the branch had never been as "busy or successful" prior to the achievement and has seen 20% growth in profit this year.

The store's emphasis on customer service must also contribute to people's fondness for it, with Moira empowered to offer airport pick-ups for example, and the store often receiving thank you cards and letters.

And John is always thinking up new ways in which to promote his store locally. He will proactively seek approval for his bespoke marketing, pastoral and customer service ideas. Henry's Coffee Shop customers have been offered 25% off at Cook, while diners buying a meal at the Italian Grill restaurant were offered £100 off a holiday during January. John also runs 20 full-page local press adverts per year with key suppliers.